January 1, 2023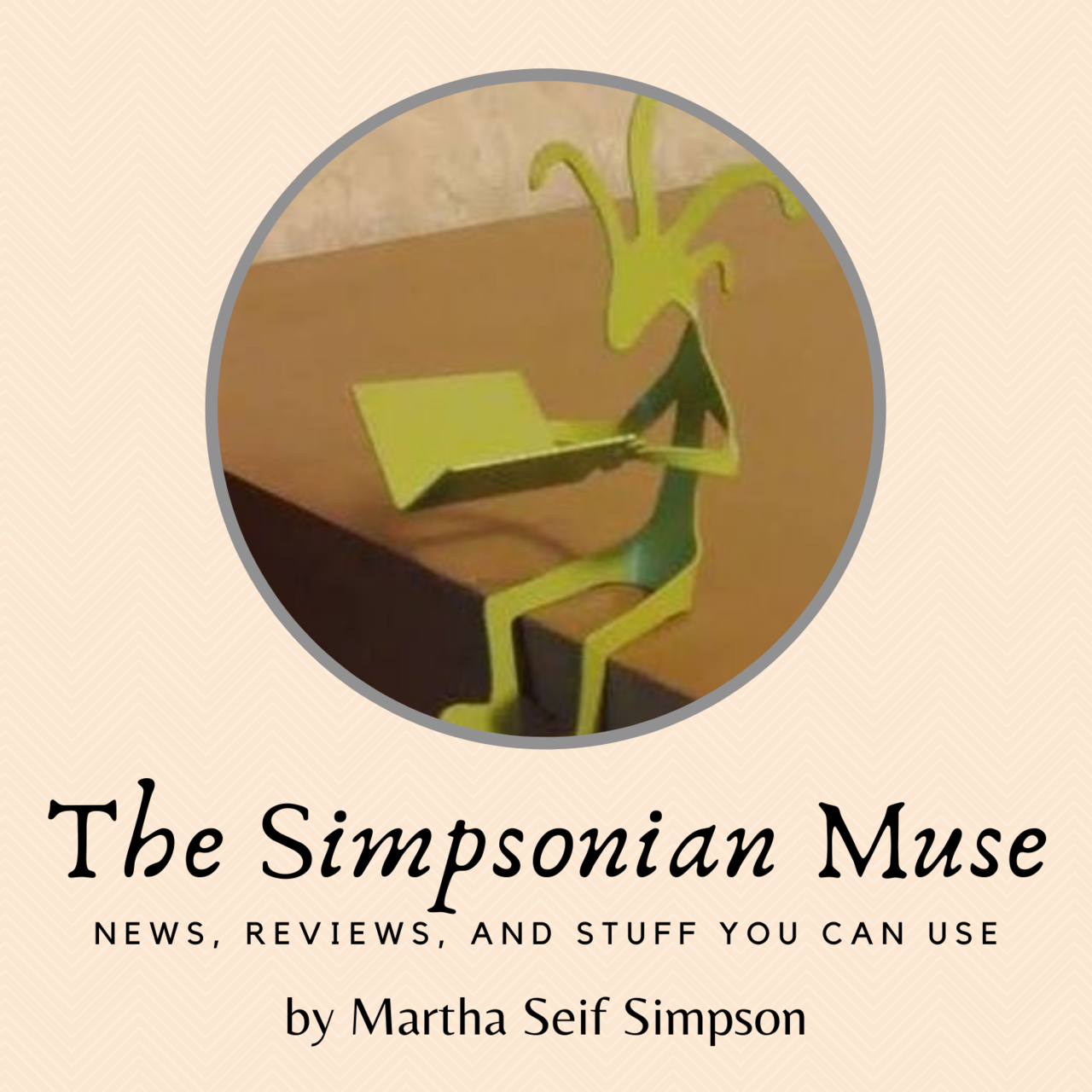 Happy New Year!
Welcome to a new year and issue #23 (in 2023!) of The Simpsonian Muse. I am your scribe, Martha Seif Simpson, Author and retired Children's Librarian. As the header says, this monthly newsletter will feature:
News – Mine as well as other interesting tidbits
Views – A few photos from my world travels
Stuff to Amuse – A mish-mash of activities, crafts, recipes, or whatever I am excited about sharing

If you missed the previous newsletters, you can click the button on the left sidebar on my website to catch up or click here: https://www.martha-seif-simpson.com/newsletter.htm

Thanks for joining me on this adventure. I hope you will find something to inform and entertain you.
~ NEWS ~
In December 2022, I met with my Sydney Taylor Book Award committee members to decide on the Winner, Honor, and Notable books. We came up with a list of amazing books, which will be announced live on Monday, January 30, 2023 at 8:00 to 9:30 am Central Time during the Youth Media Awards Press Conference at LibLearnX. I will be in New Orleans to hear the announcements of our awards, plus all the other children's and young adult book and media awards. The STBA winners are one of the first awards announced. After the announcements, go to Sydney Taylor Book Award website to see the official press release and annotated book list on the Association of Jewish Libraries website.
I want to thank the wonderful committee members who read diligently throughout the year and offered insightful comments to help whittle down a list of almost 200 books: Carla Kozak, Talya Sokoll, Kay Weisman, Debby Gold, Arielle Vishny, and Aviva Rosenberg, who will be taking over as chair. I will be staying around as the committee advisor, and past chair Rebecca Levitan will move on to other duties at AJL.
But wait, there's more!
I will be participating in Multicultural Children's Book Day on January 26, 2023. Here's the announcement in Twitter:
Click here to see all of the participating authors and their books:
My book is near the bottom of the list. I'm honored to have the opportunity to join these other talented creators in promoting diversity in children's literature.
Looking back at the past year, I accomplished a lot in 2022.
I retired from the Stratford Library in February,

Planned and conducted Sydney Taylor Book Award programs for the Association of Jewish Libraries conference,

Met my agent, Lynnette Novak, and other writers,

Sold my books at the Shoreline Jewish Festival,

Saw my books mentioned in seasonal best books lists; and especially –

Wisdom Tales bought my picture book manuscript for A Ring for a King, which will be illustrated by Durga Yael Bernhard (who illustrated both of my Toyshop Tale books.)
I also managed to squeeze in 2 cruises, my 50-year high school reunion, several UConn Women's Basketball and Connecticut Sun games, and some short trips with my husband, too!
In 2023, I hope to:
Read some of the books I didn't have time for during my three years on the STBA committee,

Write and polish more manuscripts (and hopefully sell them!)

Do some more traveling (my husband and I have 3 more cruises planned!)

Continue to write this newsletter,

And work on making all the jigsaw puzzles I got as holiday gifts!
BOOK SHARE
AJL member Heidi Rabinowitz hosts a monthly podcast, The Book of Life, that focuses on Jewish books for children and teens. She interviewed me to discuss the Sydney Taylor Book Award titles. You can listen to it after the YMAs are announced on January 30th at: The Book of Life Podcast

CALENDAR TRIVIA
Did you know that January is National Soup Month?
According to the Every Day's a Holiday Calendar, there are lots of special days devoted to food or drinks. So this year, all my noteworthy dates will involve something edible or drinkable!
For example, January dates include:
January 1 – Bloody Mary Day

January 3 – National Chocolate-Covered Cherry Day

January 4 – Spaghetti Day

January 9 – Apricot Day

January 12 – National Hot Tea Day

January 15 – Strawberry Ice Cream Day

January 16 – International Hot and Spicy Food Day

January 18 – National Gourmet Coffee Day

January 19 – Popcorn Day

January 22 – Hot Sauce Day

January 26 – National Green Juice Day

January 27 – Chocolate Cake Day

January 30 – Croissant Day

January 31 – Eat Brussels Sprouts Day



Celebrate Appropriately!
~ VIEWS ~
Since there was a glitch on my website's server that wouldn't let me post photos for a few months last year, I want to go back and show a few highlights from 2022.
On February 18, I retired from my job as Head of Children's Services at the Stratford Library in Stratford, CT. The library celebrated two Martha Simpson Days, and I even got a proclamation to commemorate my 28 years there.
John and I went to lots of UConn Women's basketball games, including the thrilling Elite Eight game when UConn beat a really tough NC State Team. We followed them to the Final Four in Minneapolis. They beat Stamford but lost the final match against South Carolina.
Here we are posing with a cut-out of the team.
June was a busy month! I got to meet my agent, Lynnette Novak, in New York City, along with some other authors she represents. Here's a photo of some of the members of Team Novak - Joel Shulkin, Stacey Agdern, Michael Park (Steve Chambers), Lynnette Novak, Ralph Walker, Christine Clemetson, Martha Simpson.
Later that month, the Association of Jewish Libraries annual conference met at The National Museum of American Jewish History in Philadelphia.
Here I am with Jo Taylor Marshall, daughter of Sydney Taylor, who wrote the All-of-a-Kind Family books. Jo has sponsored the Sydney Taylor Book Award every year since 1968!
Jane Yolen has written several Jewish-themed books. I was proud to present her with the Body-of-Work Award for her career achievment.
In July, John and I visited our son, Paul, who lives in Ann Arbor, Michigan. One day, we took a drive to Frankenmuth, which is a shopping area built to look like a Bavarian town.
In August, I sold my books at the Shoreline Jewish Festival in Guilford, CT and gave away many books that I had received in the past two years to read for the Sydney Taylor Book Award.
A week later, John and I went to New Bedford, Massachusetts for my 50-year high school reunion. I met some of my former classmates the day before, and we took the ferry to Martha's Vineyard for the day. We walked through a lovely neighborhood that has many colorful "Gingerbread houses" that people live in year-round.
Here we are at the reunion with friends I haven't seen since we last met five years ago.
In September, we went to Los Angeles to visit my daughter, Shayna, and other relatives.
We drove to Chatsworth Park one day.
And also stopped at the Santa Monica Pier.
In November, my son, Nick, his girlfriend Shantel, and my daughter Rose helped me celebrate my birthday. We toured the Lockwood-Mathews Mansion in Norwalk, CT. Several popular horror movies, including The Stepford Wives and Dark Shadows, were filmed there.
We had a busy year, and that doesn't include the two cruises we went on (see issues #21 and 22 for photos.)
On to more adventures in 2023!
~ STUFF TO AMUSE ~
For more information about Frankenmuth, MI, look here: Frankenmuth website

For more pictures of the Gingerbread Houses on Martha's Vineyard:
Best Cultural Destinations - Martha's Vineyard Gingerbread Houses

The Front Door Project - Gingerbread Houses on Martha's Vineyard
Here is the website of The Lockwood-Mathews Mansion:
Lockwood-Mathews Mansion website
That'll do it for this month.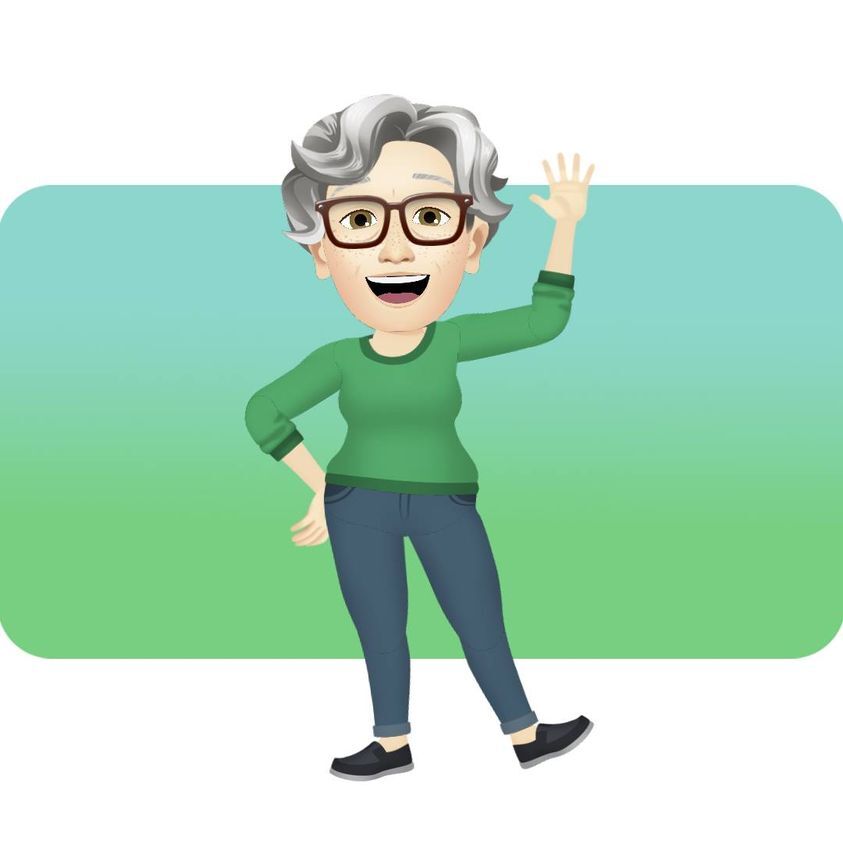 Until next time, remember to enthuse your muse!
~ Martha