September 1, 2023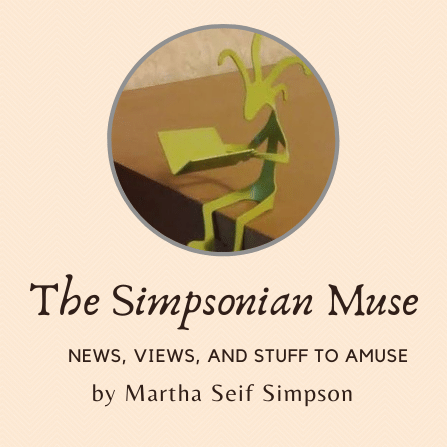 Happy September!
Welcome to issue #31 of The Simpsonian Muse. I am your scribe, Martha Seif Simpson, Author and retired Children's Librarian. As the header says, this monthly newsletter will feature:
News – Mine as well as other interesting tidbits

Views – A few photos from my world travels

Stuff to Amuse – A mish-mash of activities, crafts, recipes, videos or whatever I am excited about sharing.
If you missed the previous newsletters, you can click the button on the left sidebar on my website to catch up or click here: Newsletters

Thanks for joining me on this adventure. I hope you will find something to inform and entertain you.
~ NEWS ~
After a week of rain, the sun came through for the Shoreline Jewish Festival on Sunday, August 13 at the town green in Guilford, CT. I sold my 3 picture books, Esther's Gragger, The Dreidel That Wouldn't Spin, and What Not to Give Your Mom on Mother's Day. And I gave away 140 kids and teens books from the stash I had received while serving on serving on the Sydney Taylor Book Award committee! As you can see in the photo, my signs say that people can get 2 free books if they buy one of mine. But actually, I let everyone take as many free books as they wanted, whether they bought one of mine or not. Kids and families had a great time poring through the boxes to make their selections. And a few teachers took boxes of books to bring to their schools. I couldn't have done it without my son, who schlepped 14 boxes of books and set up the canopy (it's nice to have a tall son who was an Eagle Scout!) Thanks, Nick!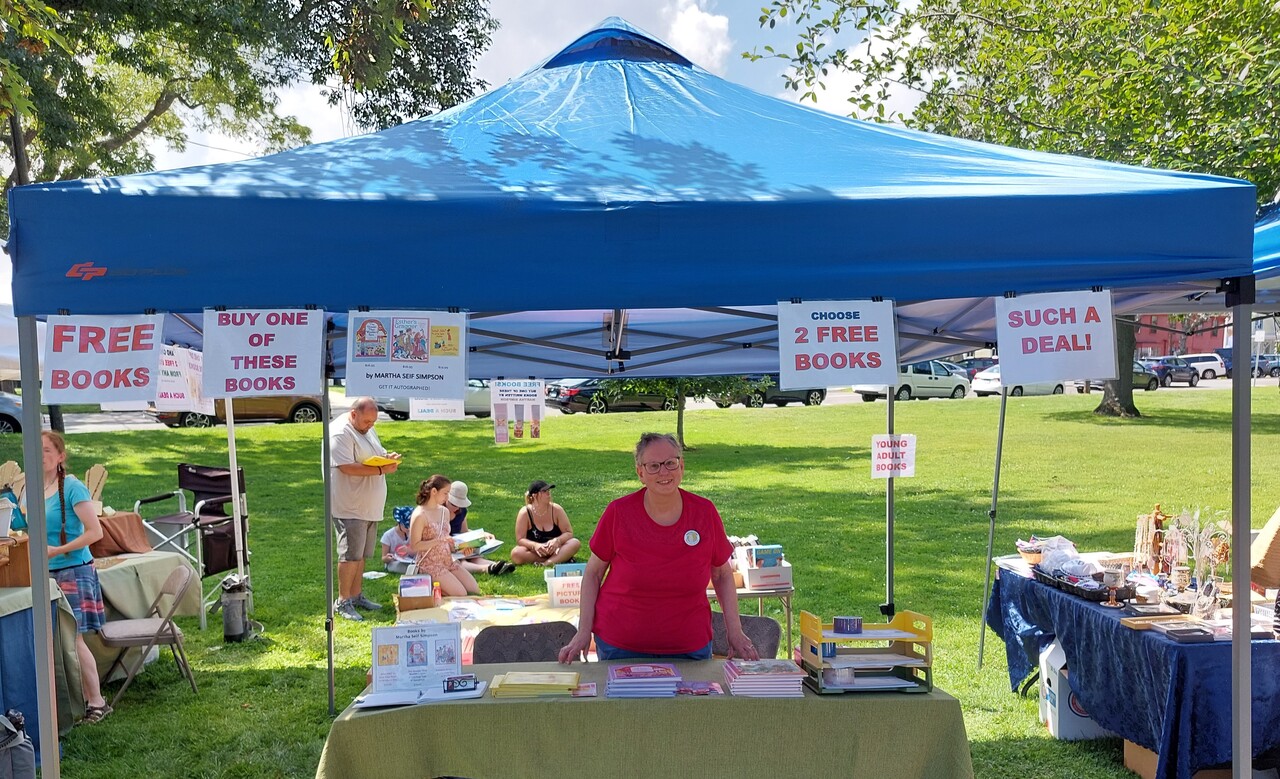 But wait, there's more!
After the devastating wildfires that destroyed Lāhainā on August 8th, the call went out for people in the publishing industry to donate books or services to be auctioned online to raise money for Maui. I was happy to donate a signed copy of Esther's Gragger: A Toyshop Tale of Purim along with book-related activities to #BooksforMaui. They raised nearly $170,000,000! Much thanks to Sara H., who won my book and donated to the Maui Food Bank. I was happy to personalize it for her children.
And even more!

If you've read my previous newsletters, you should know the name of publisher Levine Querido. This small but mighty group published both the middle grade and young adult 2023 Sydney Taylor Book Award winners, as well as a picture book honor. But they are struggling to stay alive in the current climate of book bans and censorship. LQ publishes books by LGBTQ and BIPOC authors, the very voices that are now being targeted.
Authors Liza Wiemer and Deborah Lakritz (who are not published by LQ) organized an auction to support Levine Querido so they can keep producing books like Aviva versus the Dybbuk, When the Angels Left the Old Country, and Big Dreams, Small Fish. I donated 5 autographed books from my collection of books acquired at ALA and other book conferences. The starting bid is only $15 – way less than what they are worth, so please take a look and place a bid.

Here's the link to a short podcast on The Book of Life, in which host Heidi Rabinowitz interviews Liza and Debbi: Friends for LQ Auction

Here is a message from the publisher: Get Ready to Bid!

And here's the Friends for Levine Querido auction website

Bidding starts on September 3rd and ends September 13, so you have time to bid on some items!
BOOK SHARE
These are the books I am donating to the LQ auction.

Sydney & Simon Full Steam Ahead! by Paul A. Reynolds and Peter Reynolds
In this colorful easy reader, the mice twins use STEAM (Science, Technology, Engineering, Arts, and Math) skills to learn about the water cycle to save their droopy flower. Signed by the Reynolds brothers, who are also twins.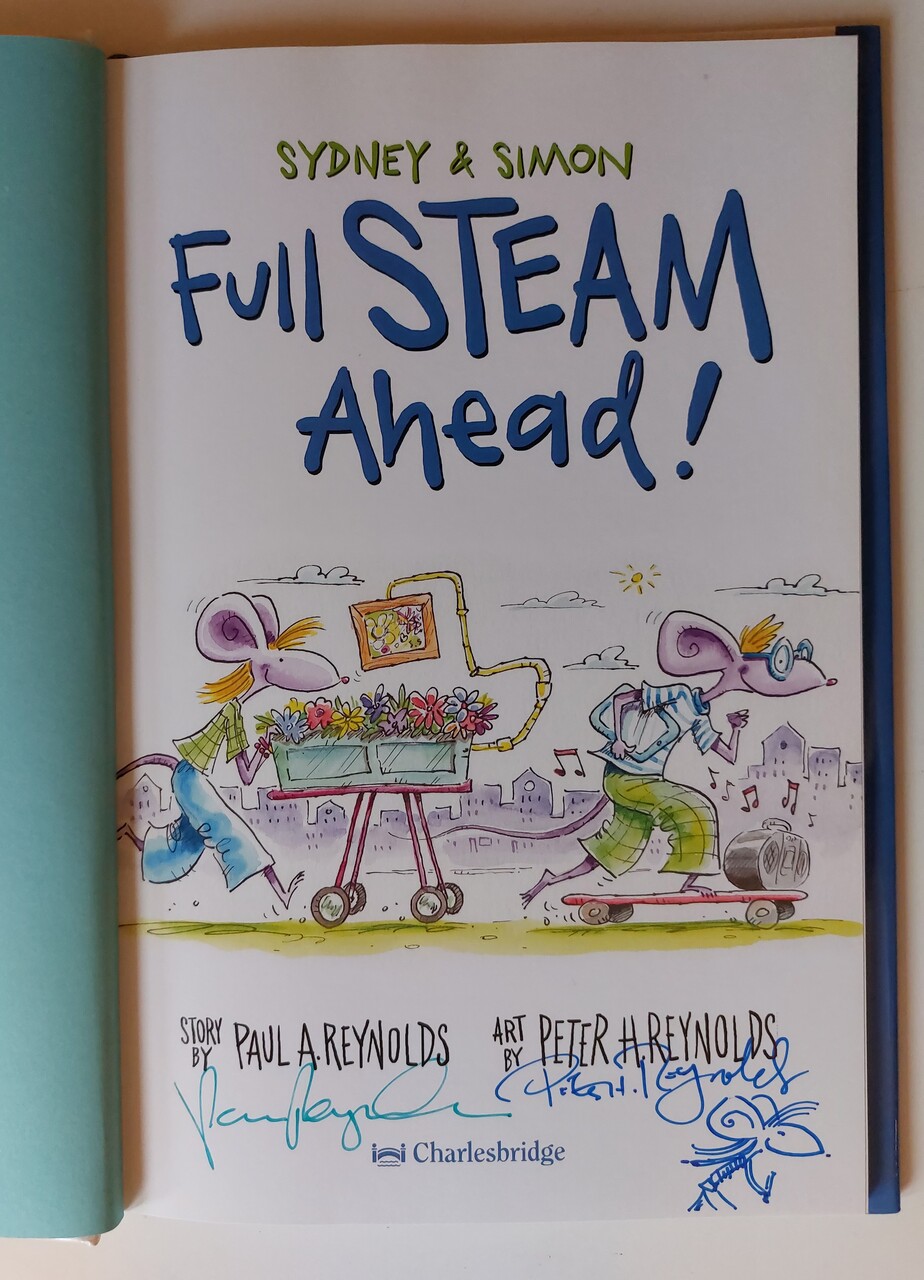 Carl's Sleepy Afternoon by Alexandra Day (picture book)
Carl finds things to do all over town on what is supposed to be a relaxing day. The book is signed by the author/illustrator and Carl, who left his paw print!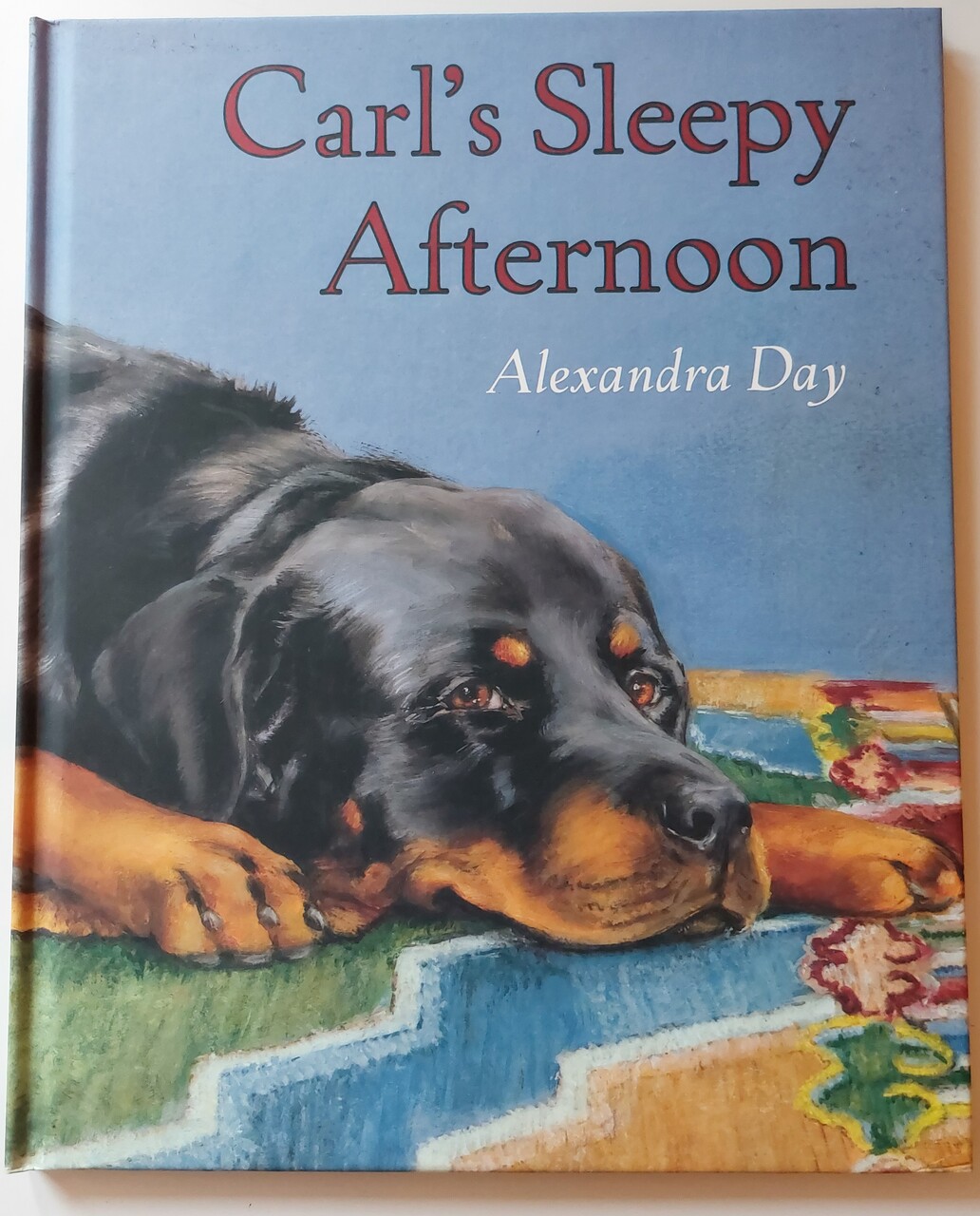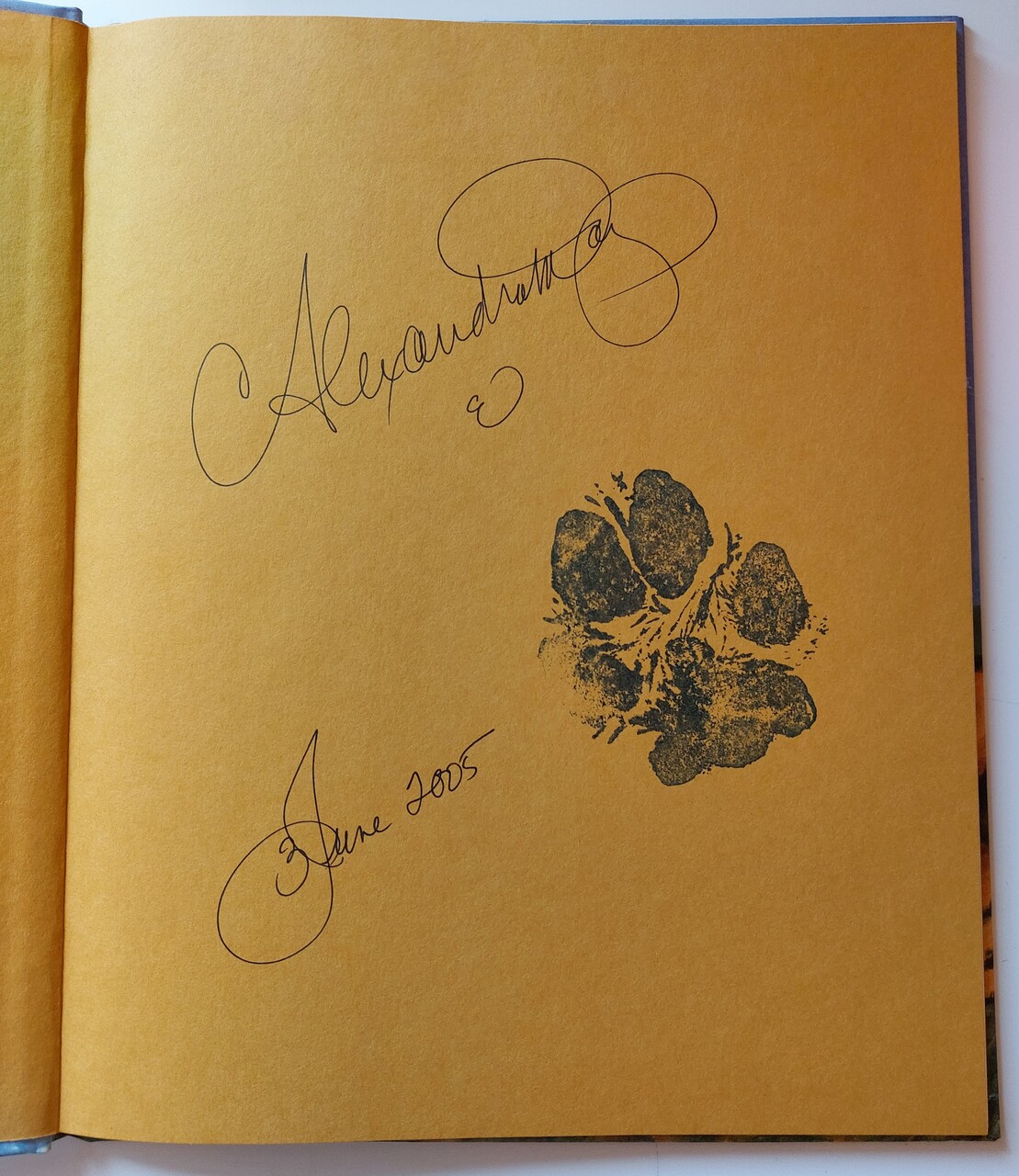 Clorinda Takes Flight by Robert Kinerk, illustrated by Steven Kellogg
An adventurous cow convinces her friends to help her build a hot-air balloon so she can fly. The book is signed by the author and illustrator.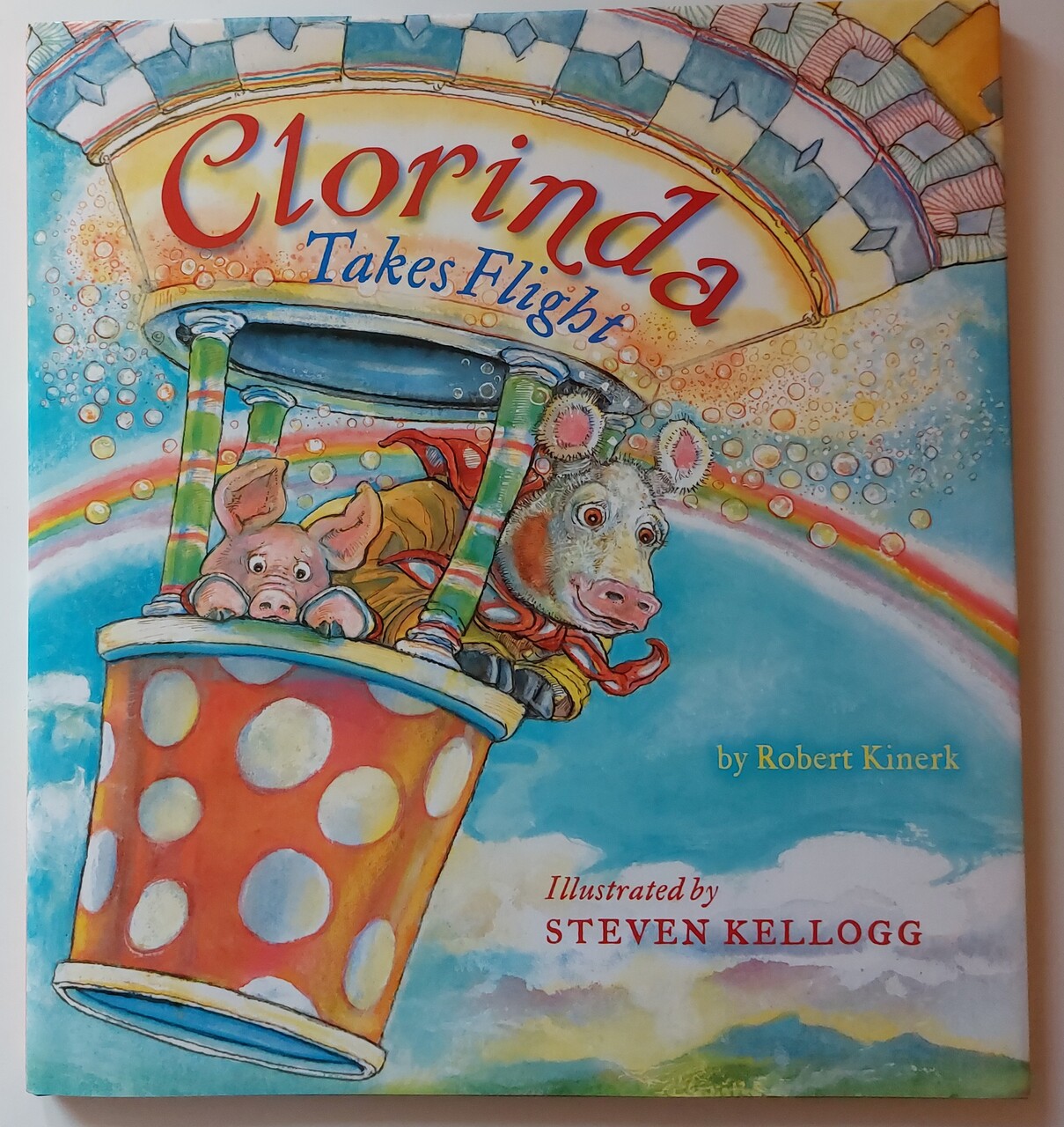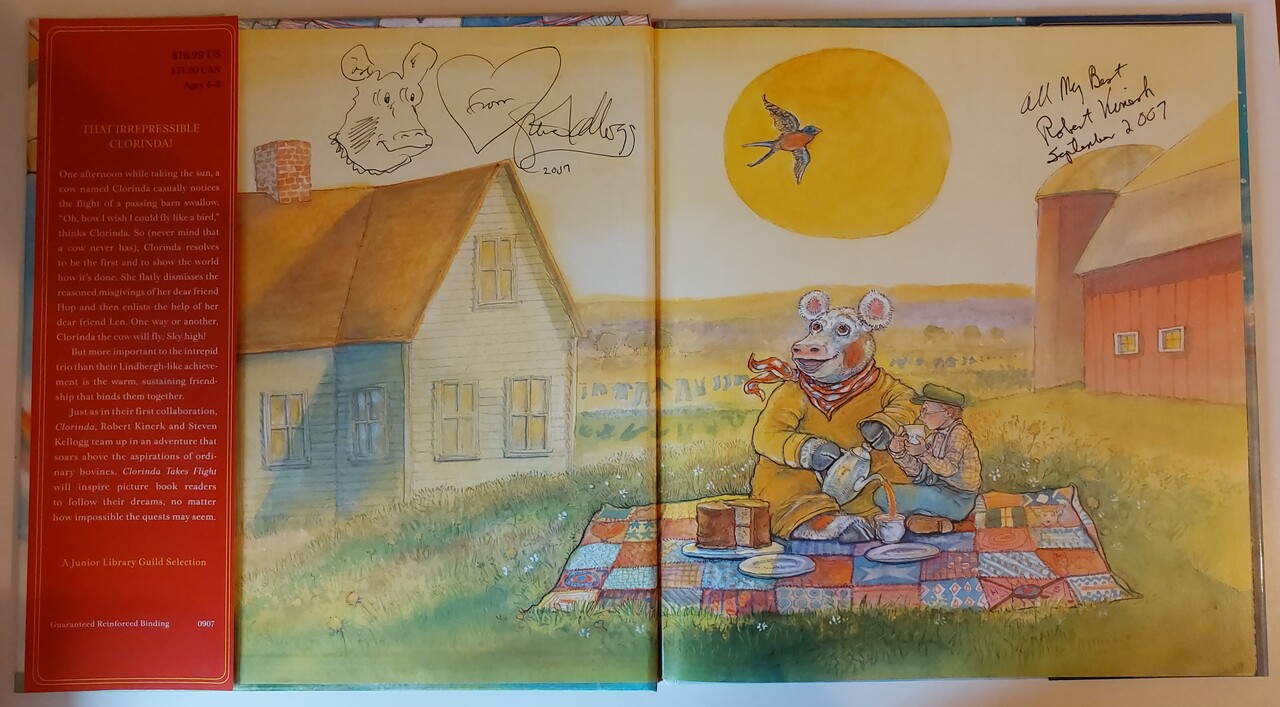 The Farmer and the Clown by Marla Frazee
In this wordless picture book, a young clown falls off a circus train and meets a farmer who cares for him until he can return to the train. Signed by the author/illustrator.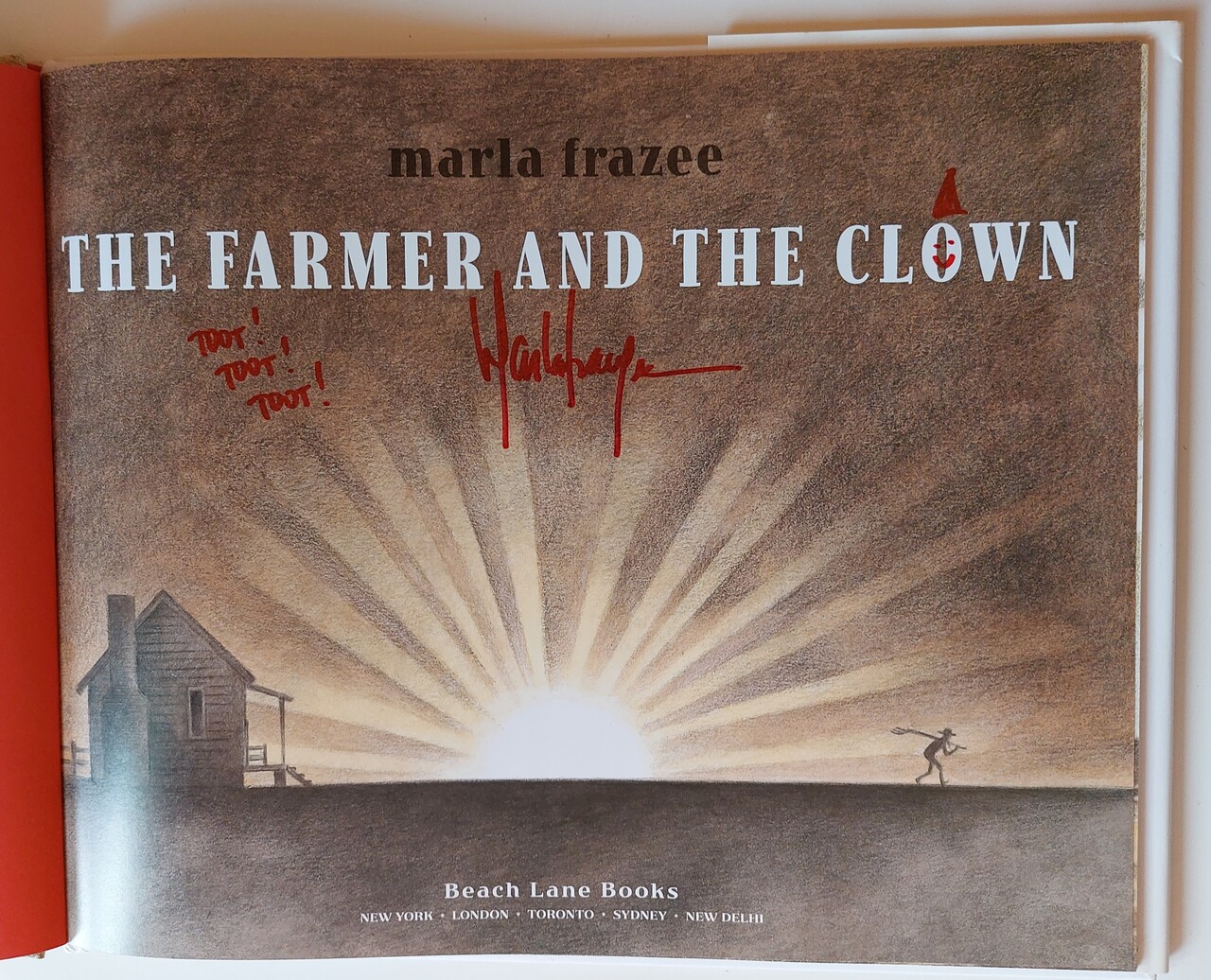 The Firekeeper's Son by Linda Sue Park, illustrated by Julie Downing
In Korea during the early 1800's, Sang-hee must take over his injured father's job of lighting the evening fire, which signals to the palace that the land is not under attack. Signed by the author.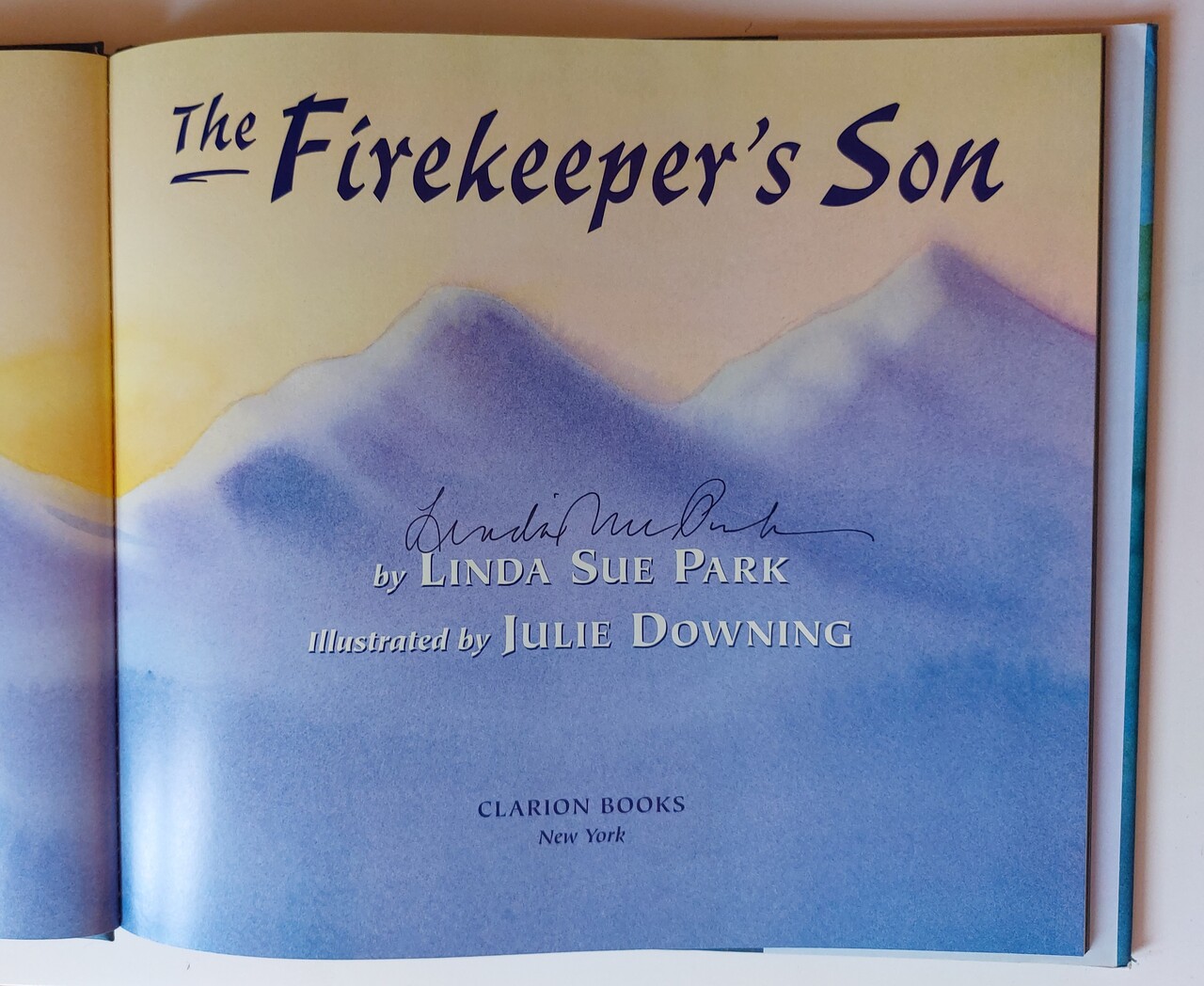 CALENDAR TRIVIA
Did you know that September is Better Breakfast Month?
According to the Every Day's a Holiday Calendar and The Spruce, other noteworthy foodie dates include:
September 2 – Blueberry Popsicle Day

September 5 – Cheese Pizza Day

September 6 – Coffee Ice Cream Day

September 7 – Salami Day

September 9 – Wiener schnitzel Day

September 13 – Fortune Cookie Day

September 14 – Cream-filled Donut Day

September 15 – Linguini Day

September 16 – Guacamole Day

September 17 – Apple Dumpling Day

September 18 – Rice Krispies Treats Day

September 19 – Butterscotch Pudding Day

September 20 – String Cheese Day

September 24 – Cherries Jubilee Day

September 26 – Dumpling Day

September 30 – Hot Mulled Cider Day



Celebrate Appropriately!
~ VIEWS ~
Here is my sixth installment of photos from our Holland America cruise to New Zealand and Australia.
On March 7, 2023, we docked in Hobart, Tasmania.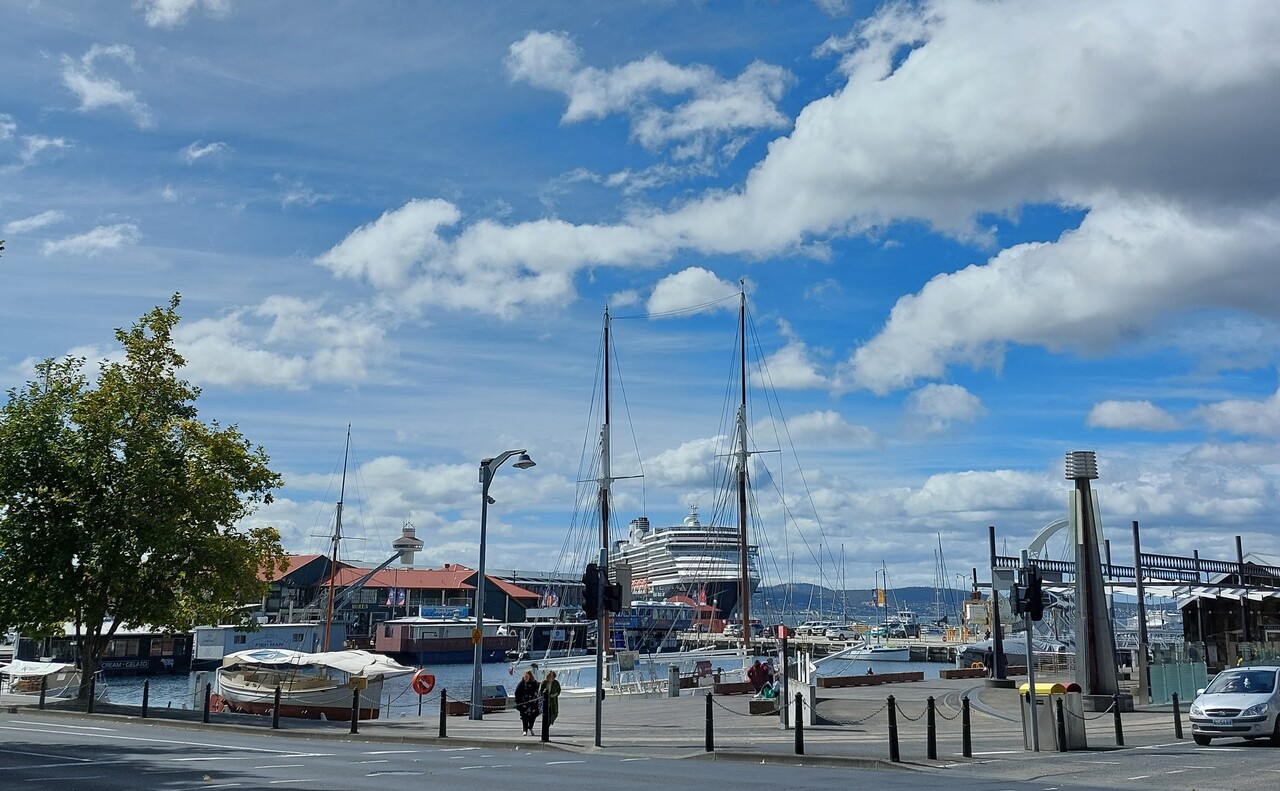 In the morning, we took a walk around the city and visited the Maritime Museum.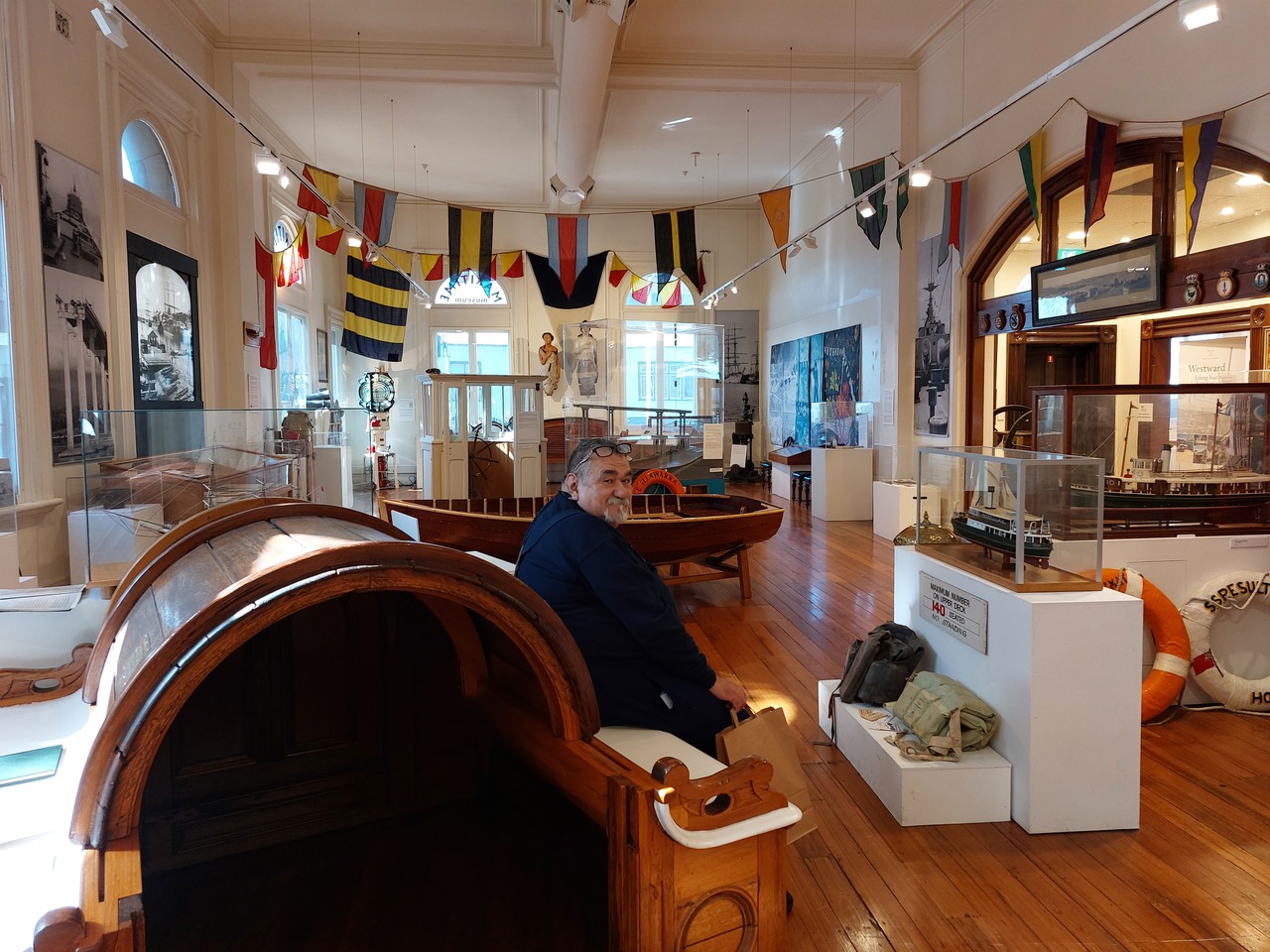 Look at these brilliant flowers that were in front of the City Hall!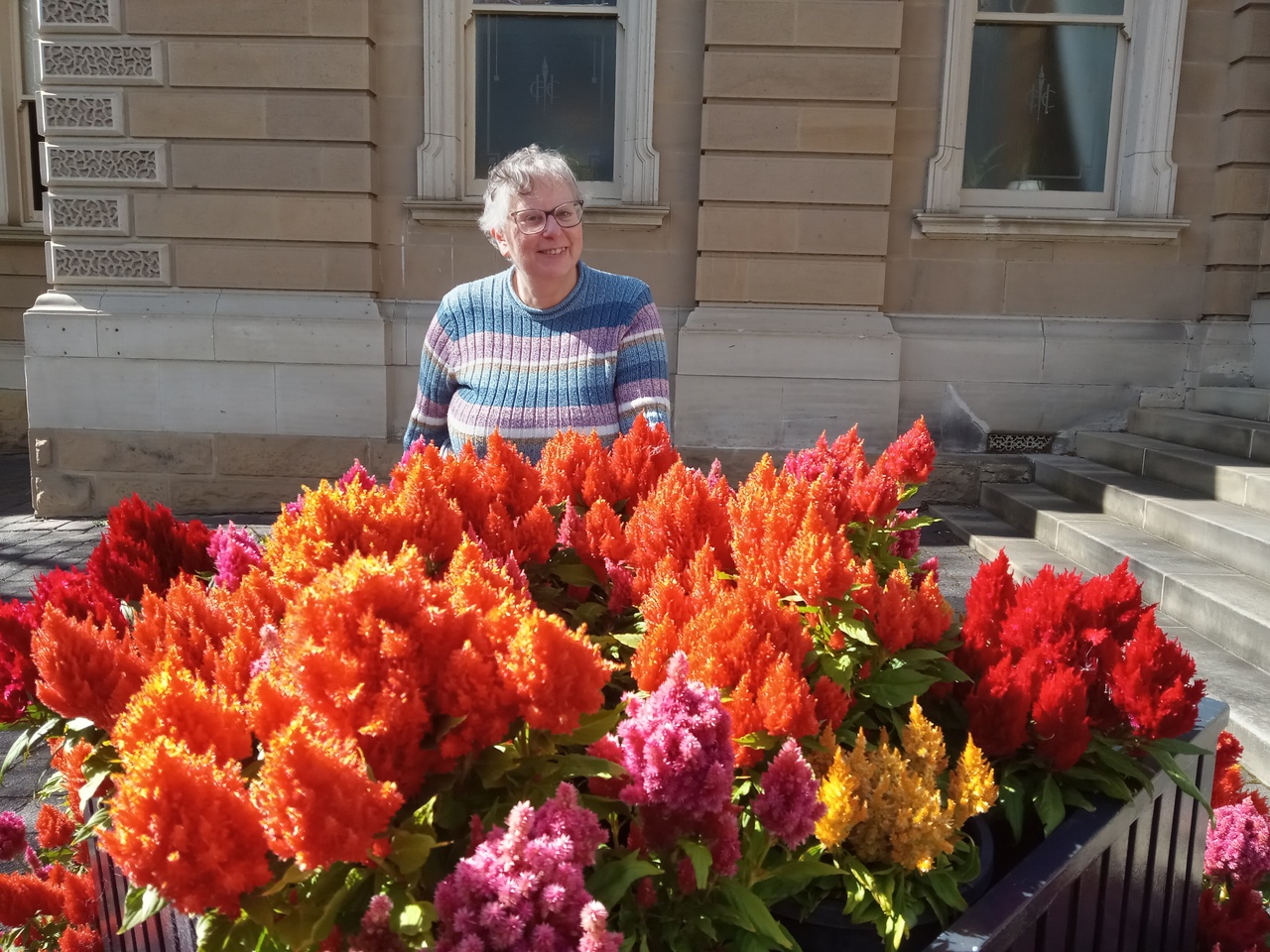 In the afternoon, we boarded a tour bus. We walked around near the Old Bridge.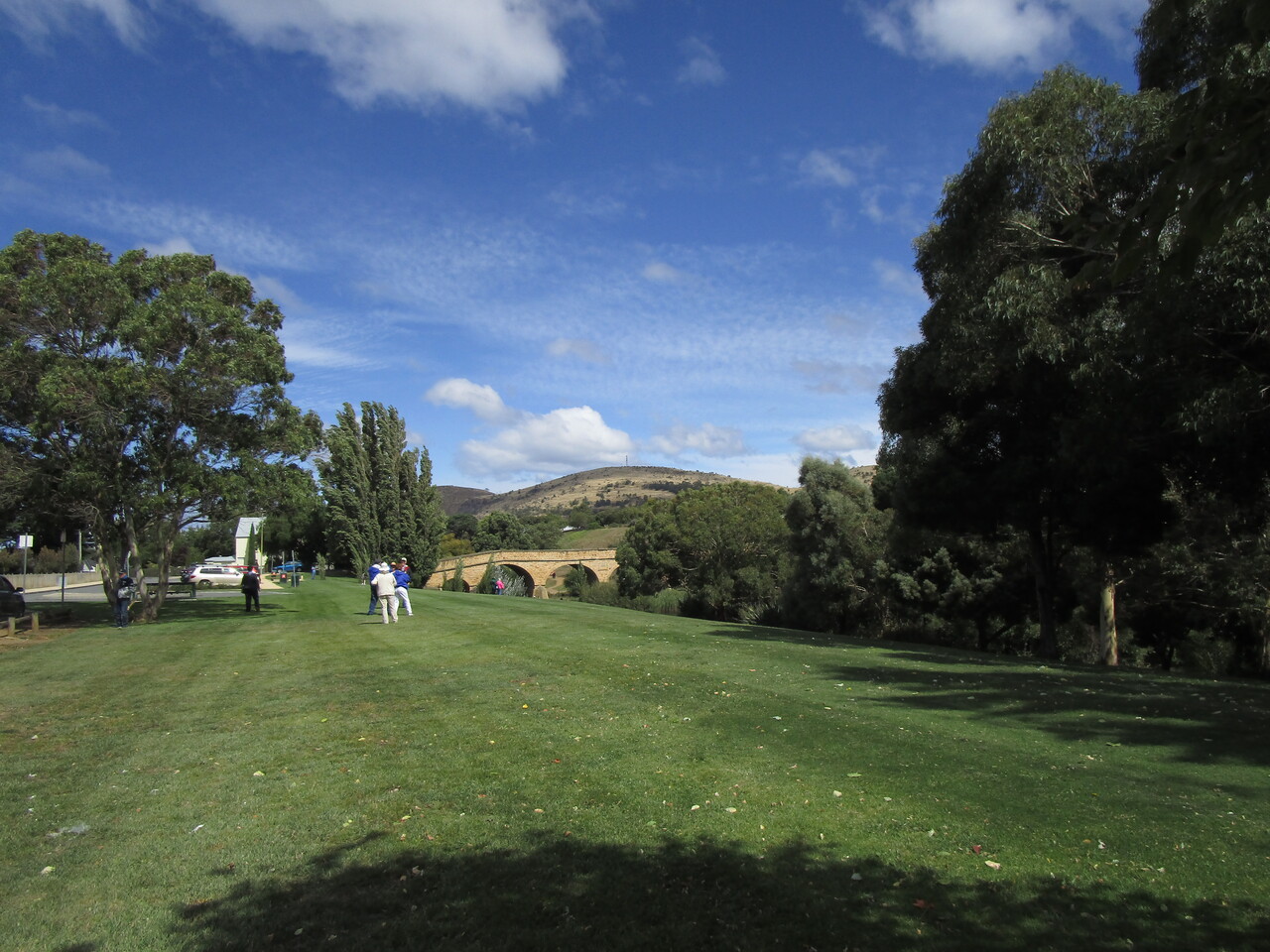 Next, we stopped in Richmond to get homemade ice cream and other treats.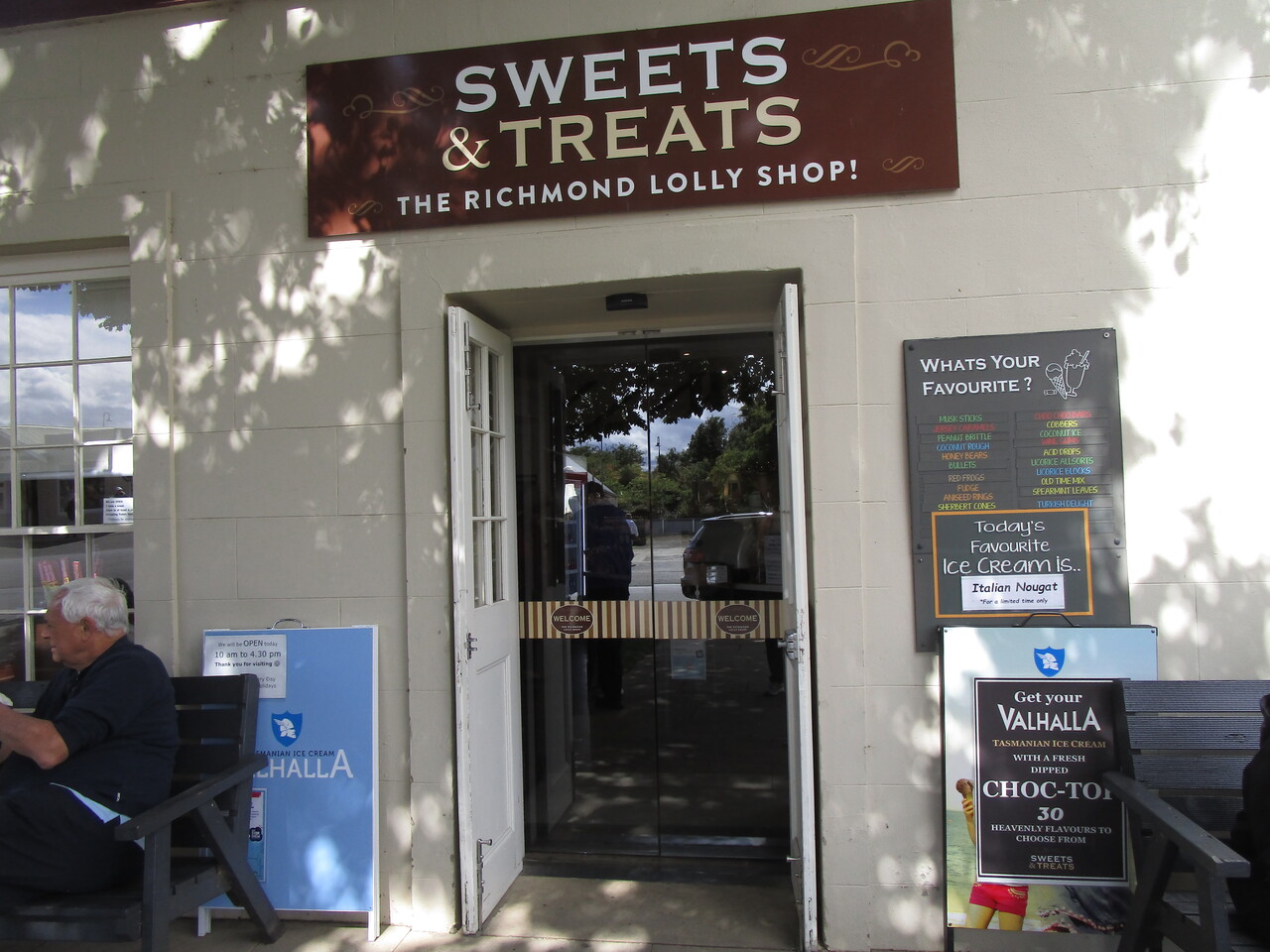 The day started out sunny, but by the time we arrived at the Bonorong Wildlife Sanctuary, it had started to drizzle. All of the animals here are rescues. Some will stay here permanently, and others will be released into the wild eventually.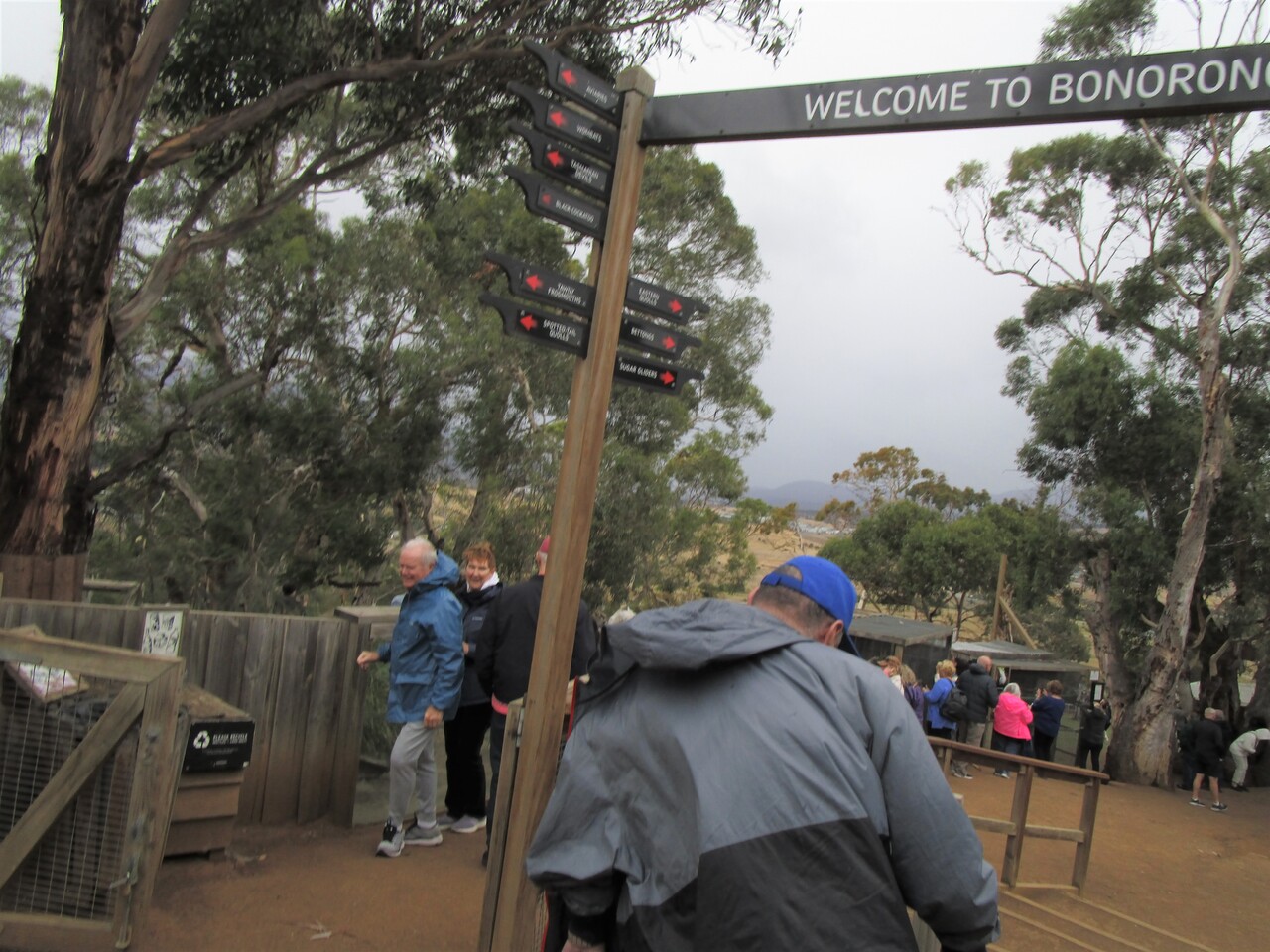 We saw a rare albino Pademelon, Because it's white fur could be easily spotted by predators, this one's a permanent resident.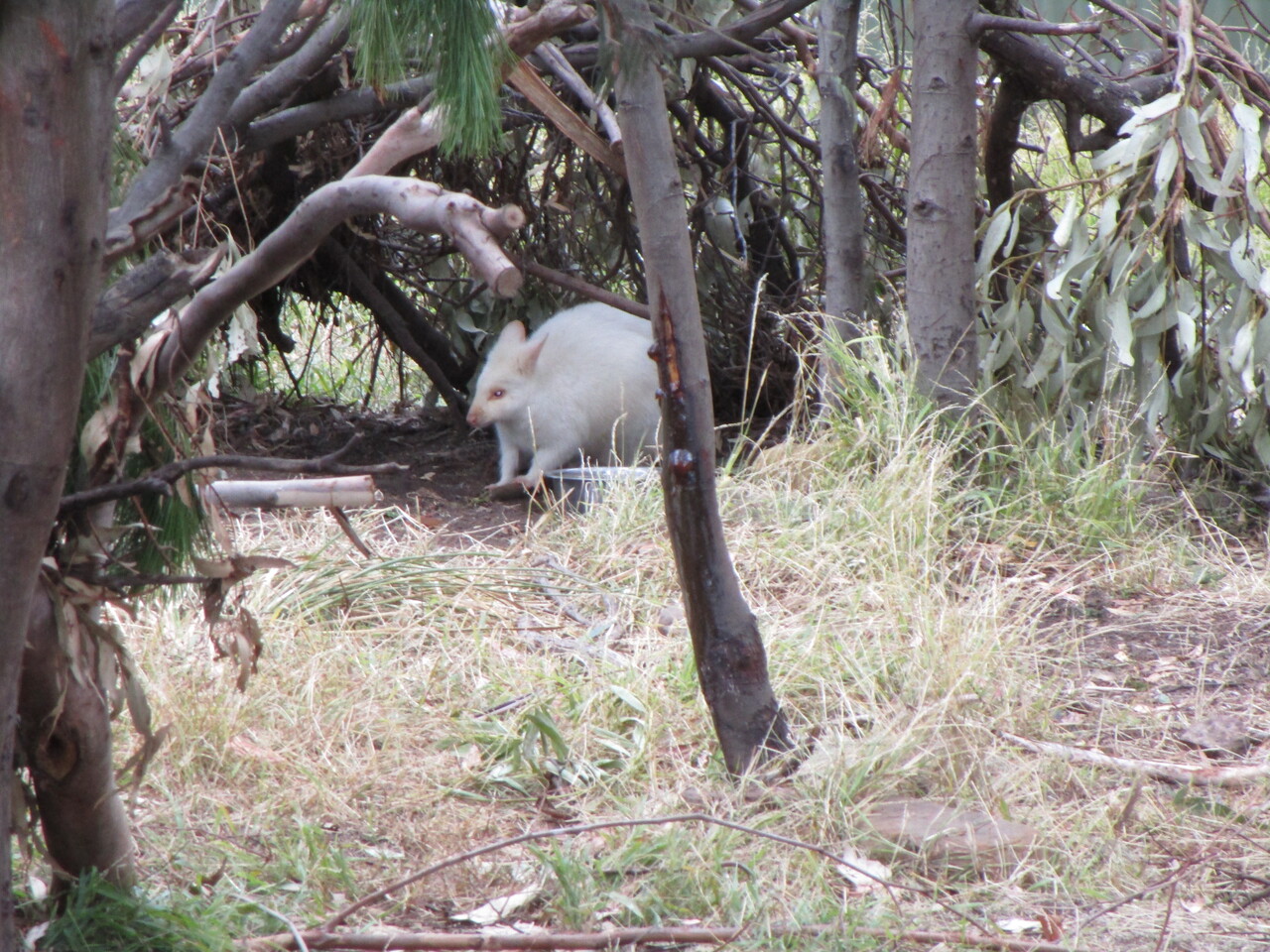 We also saw a short-beaked Echidna.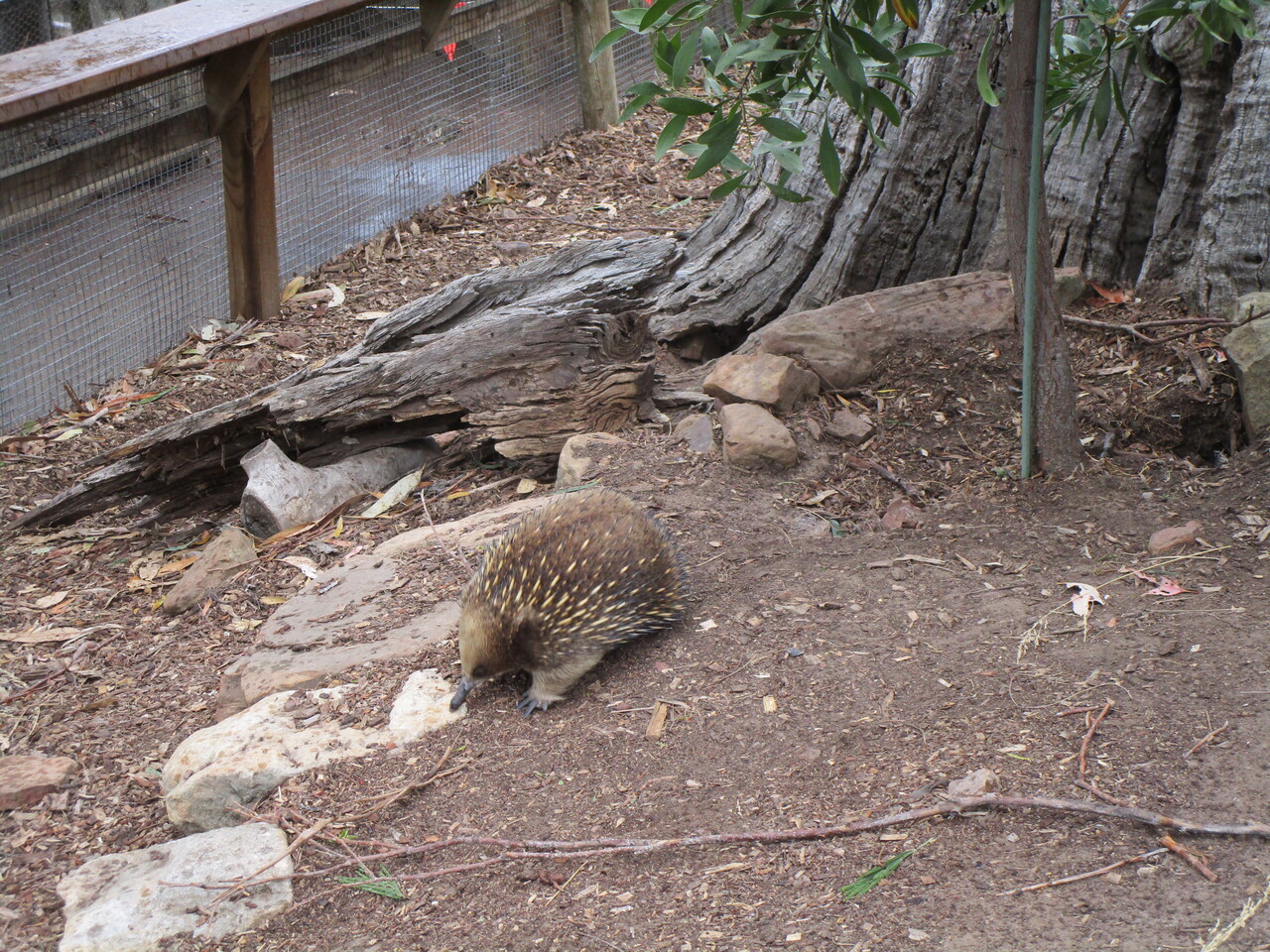 There were a few Tasmanian Devils, all separated so they don't fight, along with some other critters that are native to the area.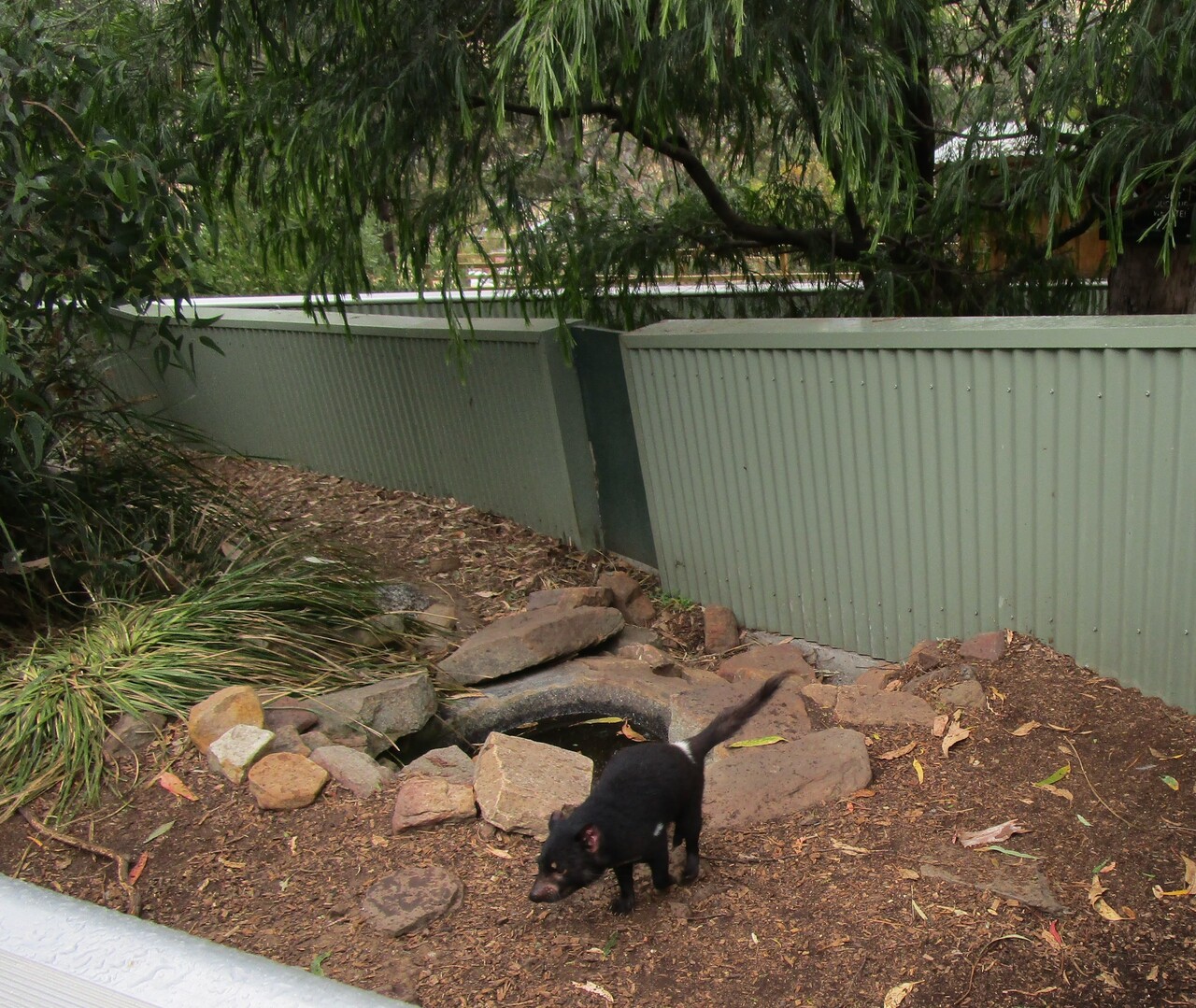 And yes – we saw lots of BABY KANGAROOS!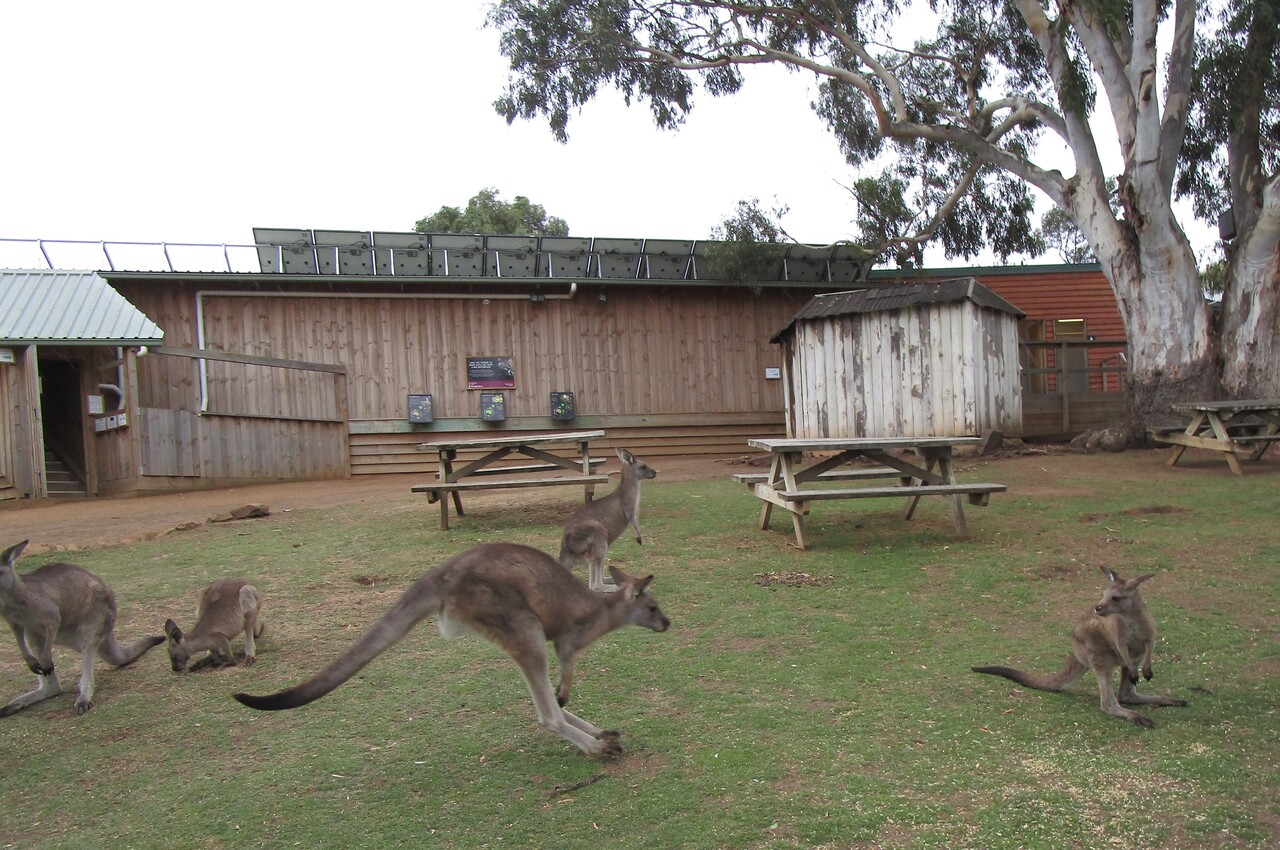 The joeys we saw were grey, rather than brown.
There was kangaroo food available, so we got to feed them.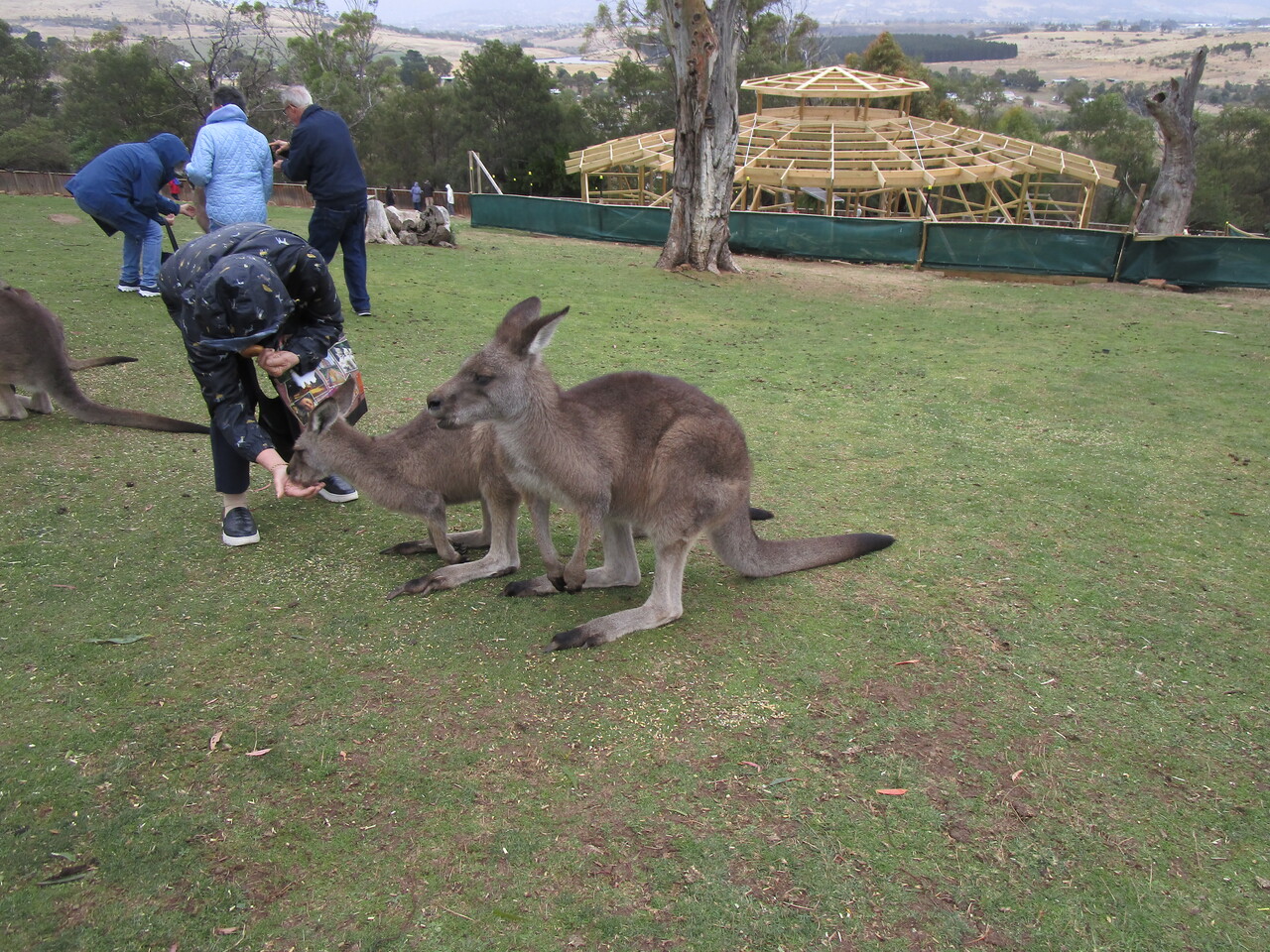 They were very friendly and loved to be petted.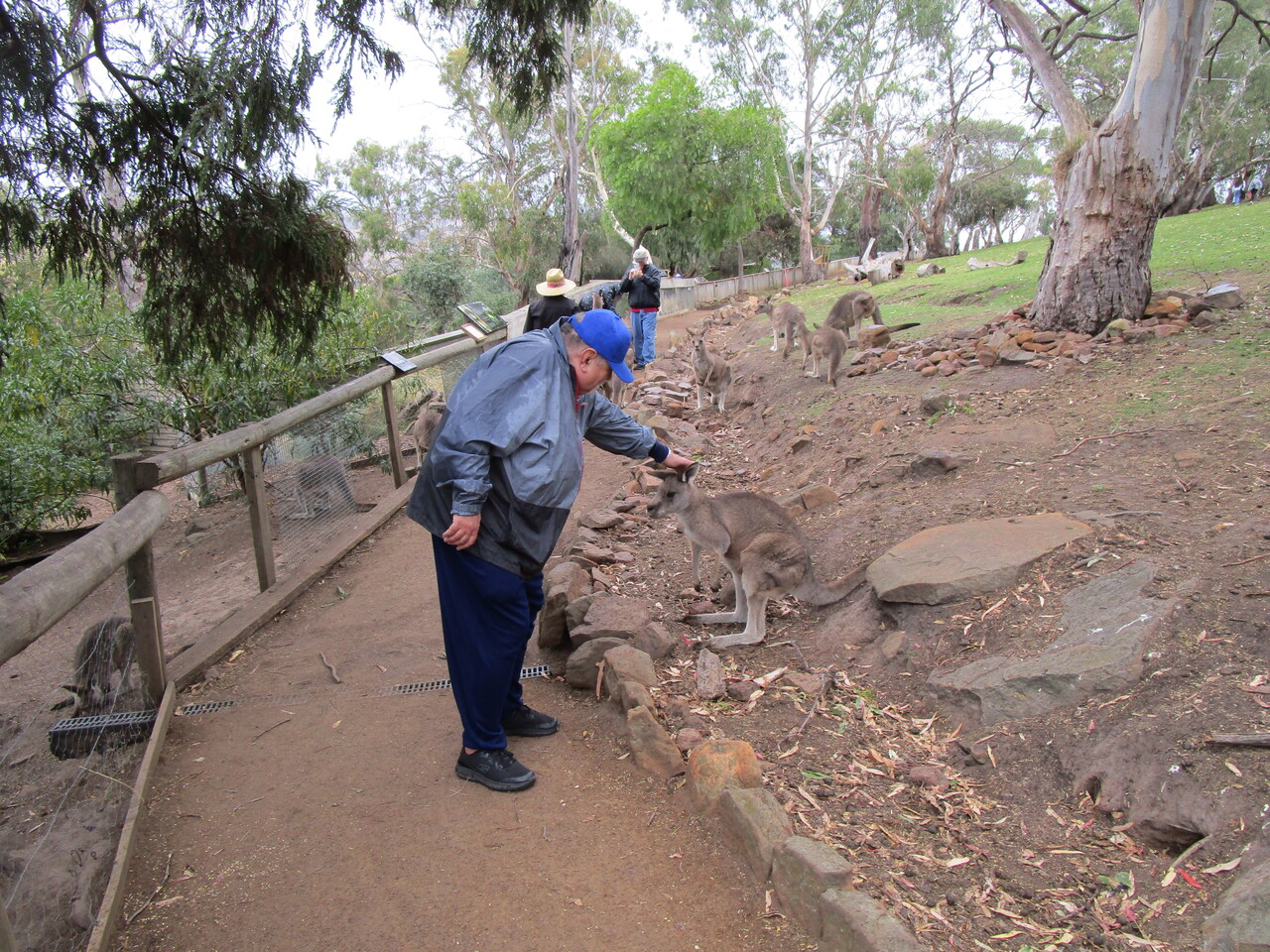 So…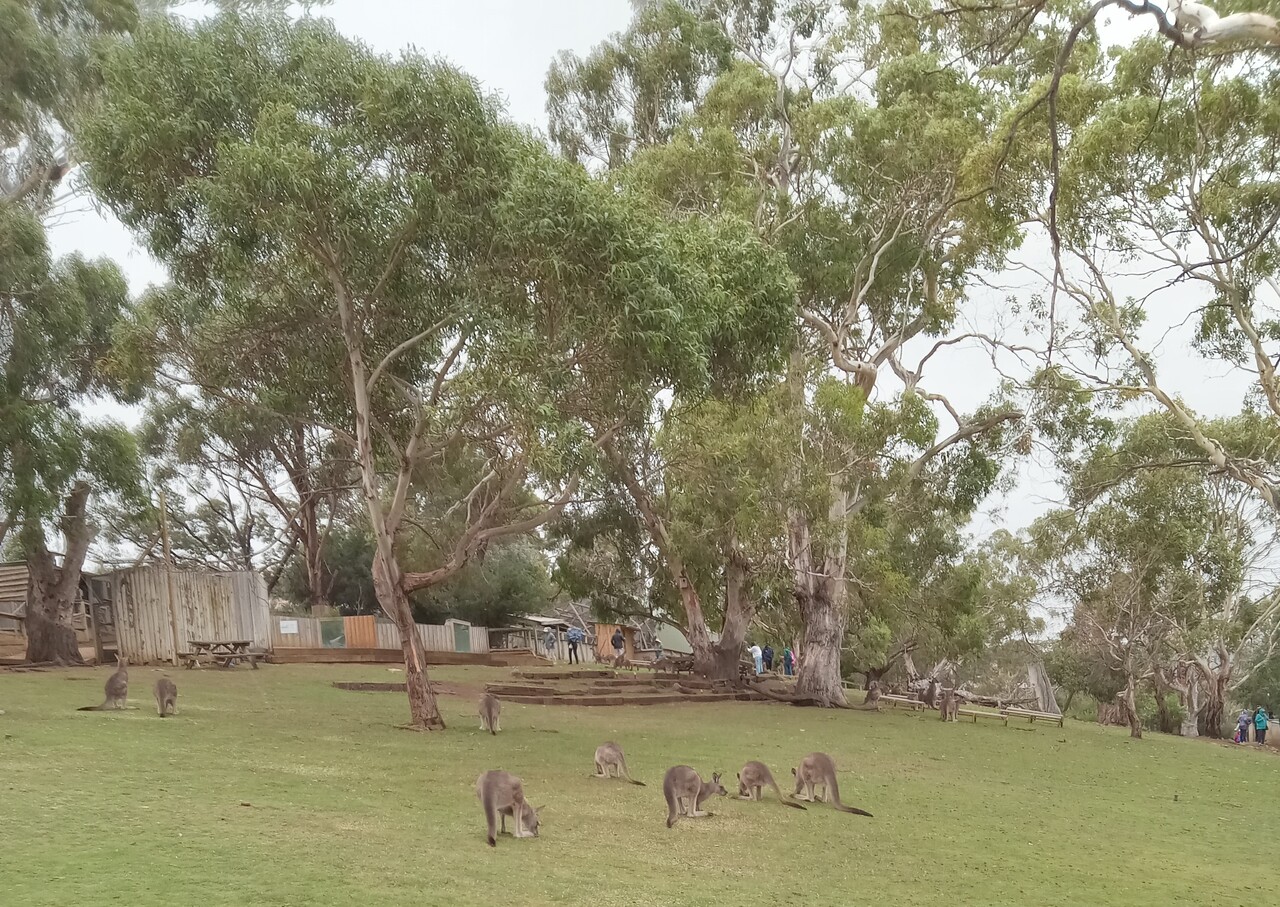 Many…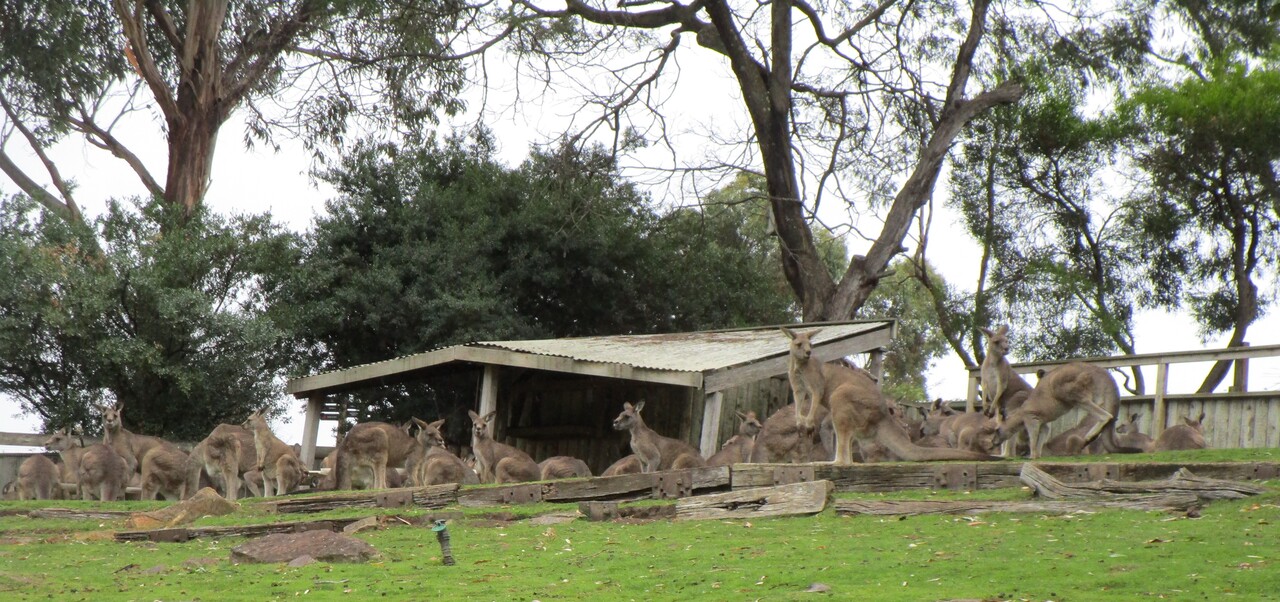 Kangaroos!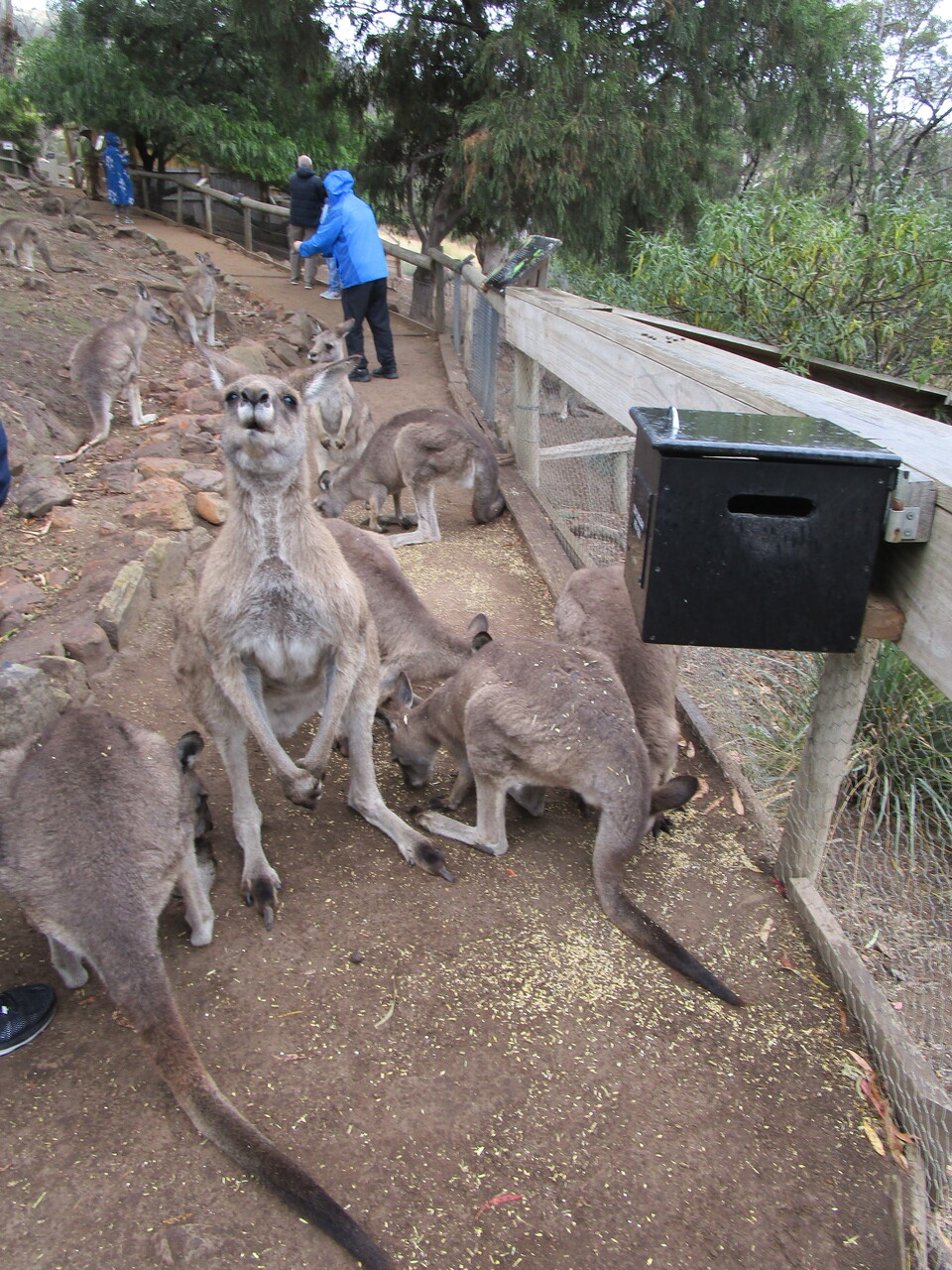 Getting to pet the baby kangas at the Bonorong Wildlife Sanctuary was definitely a highlight of our vacation.
To learn more about this amazing place, check out their website: https://www.bonorong.com.au/

We had just one day in Tasmania, so we couldn't see everything. But here are 28 Incredible Places to Visit in Tasmania.

~ STUFF TO AMUSE ~
If you haven't had enough looks at kangaroos, here are some more.
Treehugger has a video about 10 Uncredible Facts About Kangaroos

National Geographic has a good video about Kangaroos

BBC Earth has a video showing two male kangaroos boxing for dominance. Note – this video really packs a punch! Boxing Kangaroos

Art for Kids is one of my favorite arts & craft websites. Here are kid-friendly directions on How to Draw a Kangaroo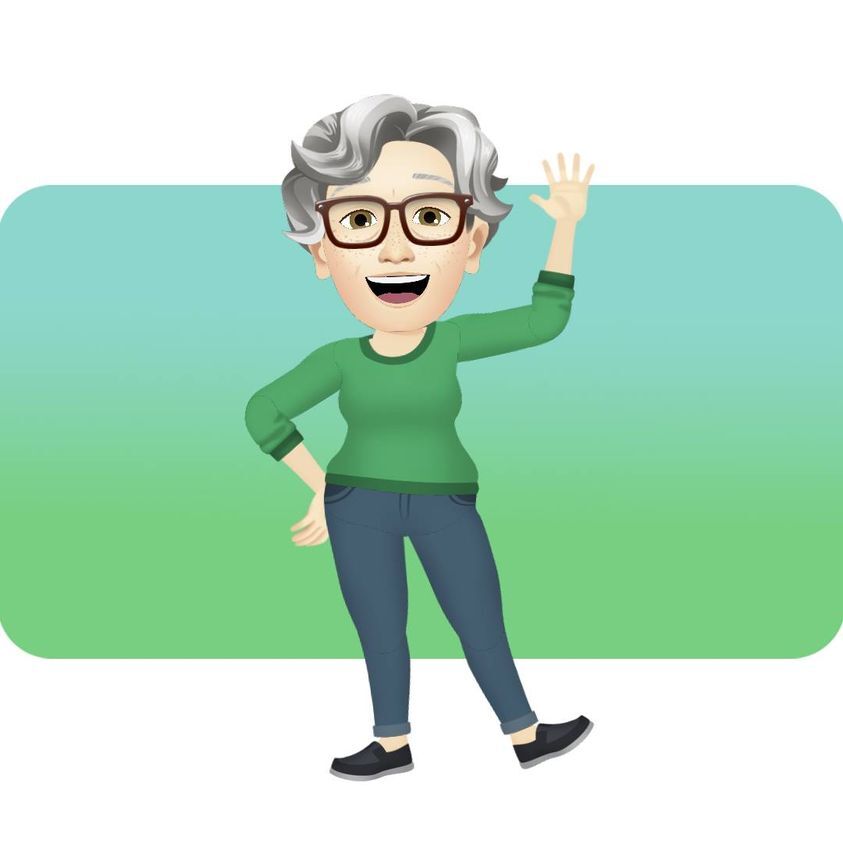 That'll do it for this month.
Until next time, remember to enthuse your muse!
~ Martha