February 3, 2023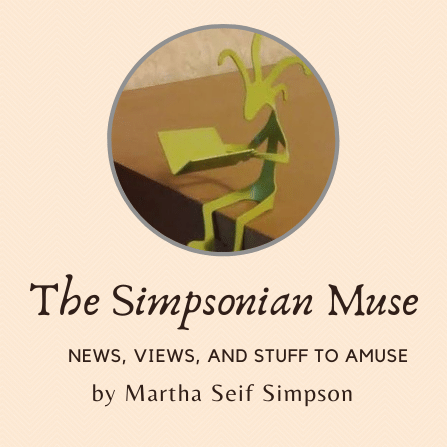 Happy February!
Welcome to issue #24 of The Simpsonian Muse. I am your scribe, Martha Seif Simpson, Author and retired Children's Librarian. As the header says, this monthly newsletter will feature:
News – Mine as well as other interesting tidbits

Views – A few photos from my world travels

Stuff to Amuse – A mish-mash of activities, crafts, recipes, or whatever I am excited about sharing
If you missed the previous newsletters, you can click the button on the left sidebar on my website to catch up or click here: https://www.martha-seif-simpson.com/newsletter.htm
Thanks for joining me on this adventure. I hope you will find something to inform and entertain you.
~ NEWS ~
At last, I can reveal the news about the Sydney Taylor Book Awards!
The Winner and Honor books were announced at the Youth Media Awards press conference at LibLearnX on January 30. You can watch the ALA president read them here. STBA is the second group that was announced. You can keep watching to see all the other awards.
I was happy to see that our picture book and young adult winners also received other big awards. You can read the ALA press release here.

The Association of Jewish Libraries published a press release that included the Notable books, which you can read here.
And I was interviewed for The Jewish Telegraphic Agency, which posted a wonderful article which you can read here.
It was a busy weekend in New Orleans! Congratulations to all the authors, illustrators, and publishers that were recognized, as well as the hard-working committee members who read or listened to piles of books in order to make their decisions.
Once again, I want to thank the members of the STBA committee: Carla Kozak, Talya Sokoll, Kay Weisman, Debby Gold, Arielle Vishny, and Aviva Rosenberg, who will be taking over as chair. I will become the committee advisor and host sessions about the Winner and Honor books at the digital AJL conference in June. More on that later.
But wait, there's more!
Purim is coming soon – March 6th. Don't forget that there are activities on my website to go along with my book, Esther's Gragger: A Toyshop Tale of Purim.

BOOK SHARE
Of course, I want to share our amazing STBA books! You can read the complete annotated list of all of the 2023 STBA Winner, Honor, and Notable titles and more by looking here.

CALENDAR TRIVIA
Did you know that February is National Canned Food Month?
According to the Every Day's a Holiday Calendar, other noteworthy foodie dates include:

February 4 – Homemade Soup Day

February 5 – Cheese Doodle Day

February 6 – Frozen Yogurt Day

February 9 – Meatball Day

February 14 – Potato Chip Day

February 15 – National Gumdrop Day

February 17 – Corned Beef and Cabbage Day

February 19 – Chocolate Caramel Day

February 21 – French Bread Day

February 24 – Tortilla Chip Day

February 25 – Waffle Day

February 27 – National Strawberry Day

February 29 – National Surf & Turf Day
Celebrate Appropriately!
~ VIEWS ~
This year, LibLearnX took place in New Orleans. Here are a few photos from 'Nawlins.
Mardis Gras celebrations were going on while we were there, and decorations were everywhere. This tree was in the lobby of our Embassy Suites hotel. We saw other trees like this in other buildings.
The lobby had a dining area, with a mural of New Orleans on the walls. Here is a section of it:
Our room had a balcony with a terrific view. The lit structure in the background is the World War II Museum. The lights changed every night.
On Saturday, January 28, I went to some sessions to hear authors talk about their new books. Brian Selznick spoke about his latest book, Big Tree, and signed copies afterwards.
On Sunday, I attended an excellent program called Tools for Adding Children's Books with Authentic Jewish Representation to Your Library, presented by authors Bridget Hodder, Liza Wiemer, R. M. Romero, and Stacy Nockowitz.
Afterward, AJL hosted a Shmooze and Nosh at the Café du Monde Riverwalk Outlets, and I ate way too many beignets!
On Monday January 30, the STBA committee had seats reserved near the front of the auditorium for the Youth Media Awards. Here I am with AJL members Susan Kusel, Emily Bergman, Kathy Bloomfield, Sally Stieglitz, and Talya Sokoll.
At exactly 8:00 am CT, ALA president President Lessa Kanani'opua Pelayo-Lozada started the press conference.
The Picture Book Honors were announced first, then the Winner.
Next were the Middle Grade Honors and Winner.
And finally, the Young Adult Honors and Winner.
The Tower of Life was also named a Sibert Honor book for children's nonfiction. And When the Angels Left the Old Country won the Stonewall Award for young adult books and a Printz Honor!
Liza Wiemer took some photos of me with the STBA Award books.
Later, I went to the exhibit hall to place STBA seals on the books that were displayed. I didn't get photos with all the publishers, but I did have my picture taken at the Astra Booth.
and at the Scholastic booth.
It was a busy, exciting 4 days in New Orleans.
Now I have about 3 weeks until our next travel adventure. More on that later!
~ STUFF TO AMUSE ~
Here are some additional Sydney Taylor Book Award links.
AJL member Heidi Rabinowitz has a monthly podcast, The Book of Life, that focuses on Jewish books for children and teens. She interviewed me about the Sydney Taylor Book Award titles. You can listen to it here.

The STBA Winner and Honor authors and illustrators were interviewed by several popular bloggers. You can find the Blog Tour here.

Many thanks to Talya Sokoll for organizing this, and to the bloggers who volunteered to read the books and interview the authors and illustrators on such short notice.
That'll do it for this month.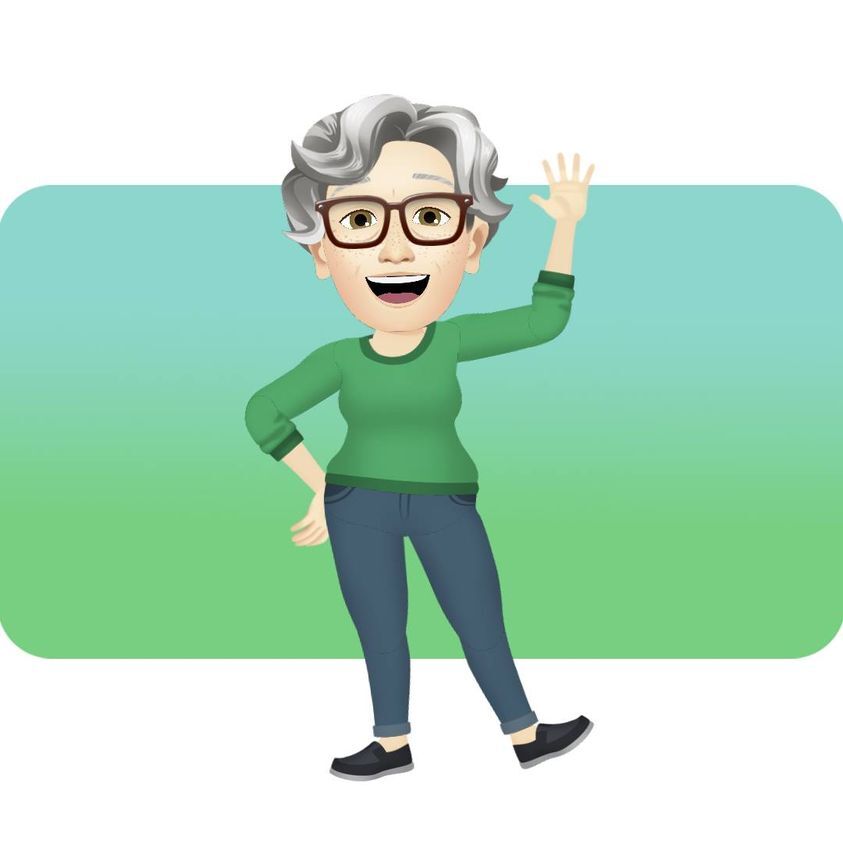 Until next time, remember to enthuse your muse!
~ Martha