June 1, 2023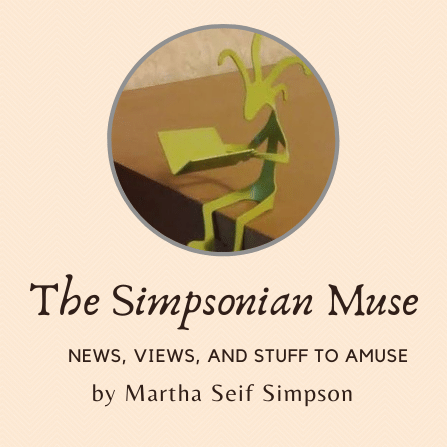 Happy June!
Welcome to issue #28 of The Simpsonian Muse. I am your scribe, Martha Seif Simpson, Author and retired Children's Librarian. As the header says, this monthly newsletter will feature:
News – Mine as well as other interesting tidbits

Views – A few photos from my world travels

Stuff to Amuse – A mish-mash of activities, crafts, recipes, videos or whatever I am excited about sharing.
If you missed the previous newsletters, you can click the button on the left sidebar on my website to catch up or click here: Newsletters

Thanks for joining me on this adventure. I hope you will find something to inform and entertain you.
~ NEWS ~
The Association of Jewish Libraries will be having their annual conference online in June. There are a lot of great programs lined up, and I will be moderating two sessions with the 2023 Sydney Taylor Book Award Winner and Honor authors and illustrators. If you are interested attending, here is the link to A World of Possibilities: AJL Digital Conference June 19-22

This is the direct link to the descriptions of the STBA sessions, which will be held on Tuesday, June 20: Meet the Award Winners

But wait, there's more!
Last month, I mentioned that I had donated 3 items for the Read Your World online auction to support Multicultural Children's Book Day. Two of my items sold (for bargain prices!) I was happy to support this great cause.
BOOK SHARE
June is Gay Pride Month, so here are some recent young adult and middle grade books with LGBTQ characters that I read while serving on the Sydney Taylor Book Award committee.
When the Angels Left the Old Country by Sacha Lamb
Uriel the Angel and Little Ash the demon have been Talmud study partners for centuries. When a shtetl girl goes missing, they journey to America to find her. This brilliant, queer historical fantasy richly depicts the immigrant experience and tells an ageless tale of love, justice, and friendship. YA 2023 STBA Winner
The City Beautiful by Aden Polydoros
Romanian-Jewish immigrant Alter Rosen is trying to adapt to American life. When a friend is murdered, he's inhabited by a dybbuk and must find the killer. Masterfully combining fantasy, mystery, LGBTQ romance, and historical fiction, this gripping story is set against the sparkling façade of the 1893 Chicago World's Fair. YA 2022 STBA Winner
The Most Dazzling Girl in Berlin by Kip Wilson
In 1932 Berlin, Hilde finds a place to belong when she stumbles into Cafe Lia, a gay nightclub, and meets Rosa, a Jewish lesbian. But Hitler and the Nazis hate gays as much as they hate Jews, and the café is no longer a safe haven. YA
Boys of the Beast by Monica Zepeda
Three 18-year-old cousins who barely know each other bond on a road trip. Matt was raised as an evangelical Christian, Ethan is a gay Reform Jew, and Oscar is dealing with trauma. Their stories will resonate with readers. YA
The New Queer Conscience by Adam Eli
This pocket manual is a guide to queer activism and collective responsibility. Eli's clear and concise call to action is filled with autobiographical Jewish reflections and teachings. YA 2021 STBA Notable
Ellen Outside the Lines by A.J. Sass
Ellen, who is on the autism spectrum, thrives on planning and strict categories. When she must confront sudden changes during a school trip to Barcelona, including distance from her best friend, a scavenger hunt through the city, a new non-binary classmate, and questions about her own sexuality, Ellen must learn to think outside the lines. MG 2023 STBA Honor
CALENDAR TRIVIA
Did you know that June is National Candy Month?
According to the Every Day's a Holiday Calendar, other noteworthy foodie dates include:

June 1 – World Milk Day

June 2 – Rotisserie Chicken Day and Rocky Road Day

June 3 – National Donut Day and National Egg Day

June 4 – National Cheese Day

June 7 – National Chocolate Ice Cream Day

June 11 – National Corn on the Cob Day

June 14 – Cupcake Day

June 16 – Fresh Veggies Day and World Tapas Day

June 17 – Apple Strudel Day

June 18 – International Sushi Day

June 20 – Ice Cream Soda Day

June 22 – National Onion Rings Day

June 27 – Pineapple Day
Celebrate Appropriately!
~ VIEWS ~
Here is my third installment of photos from our cruise to New Zealand. These are from our first stop in Tauranga on February 26.
We arrived at sunrise.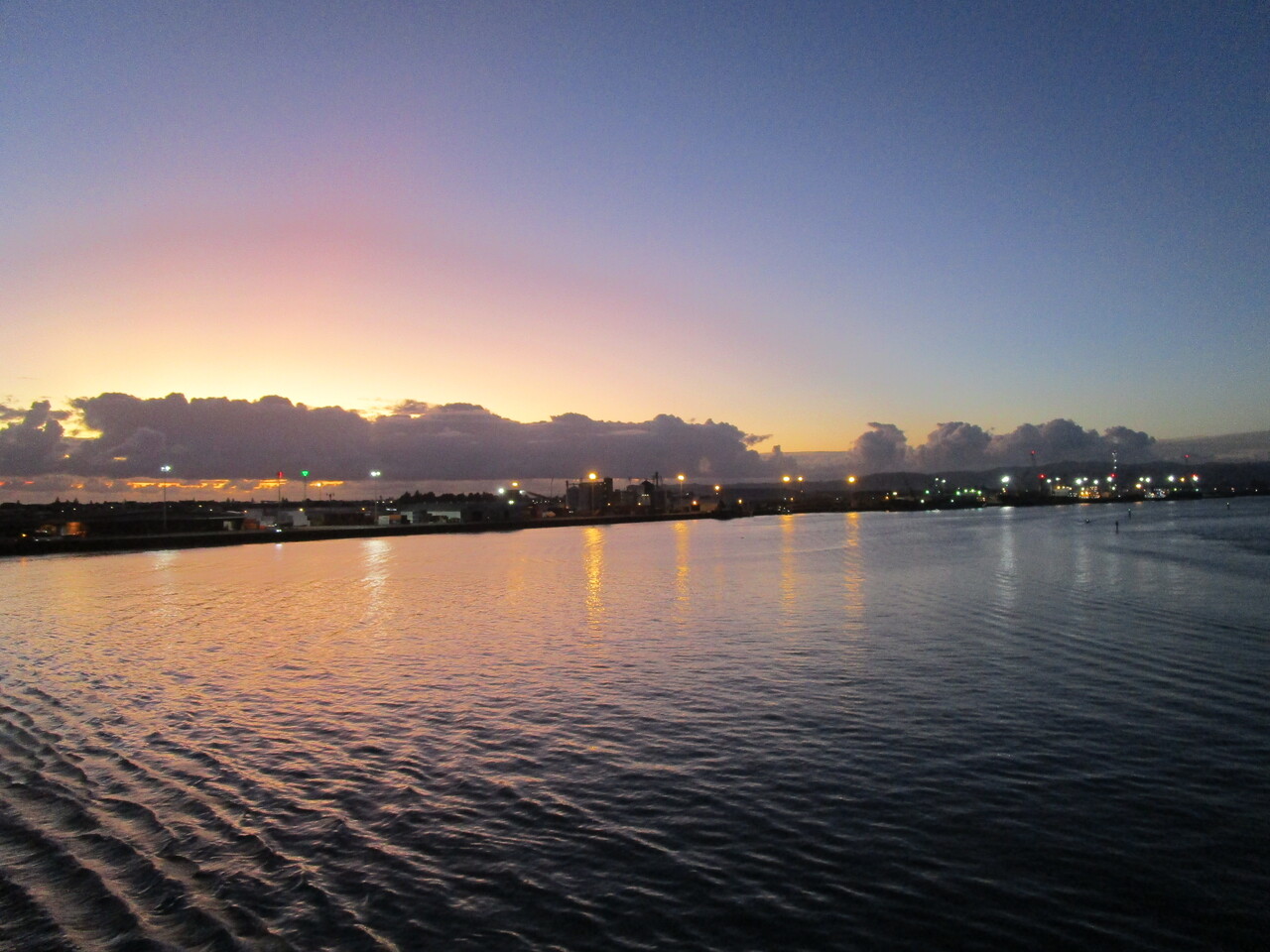 Mt. Maunganui is a prominent feature on the shoreline. There are beaches, hiking trails, and picnic areas all around it.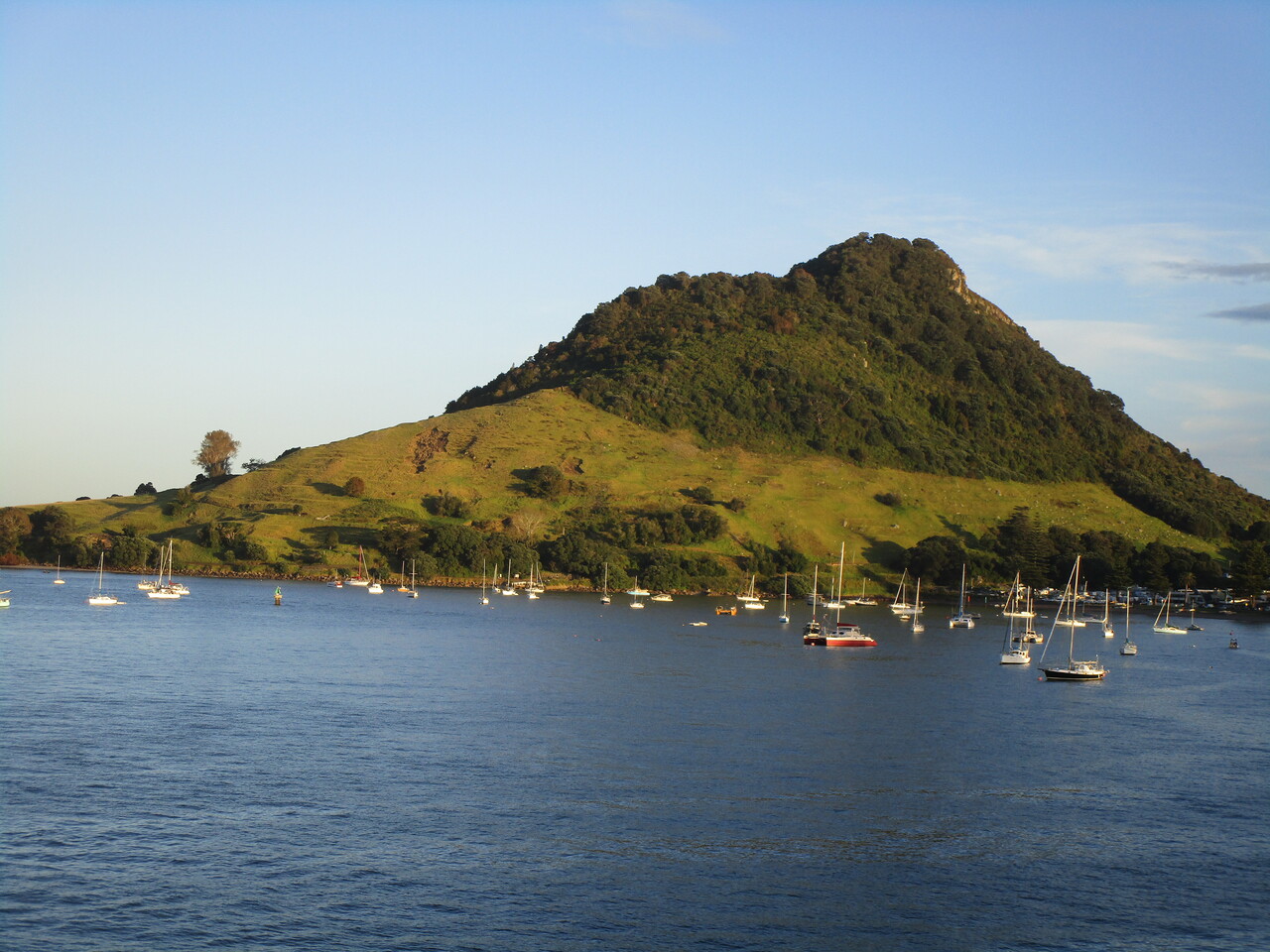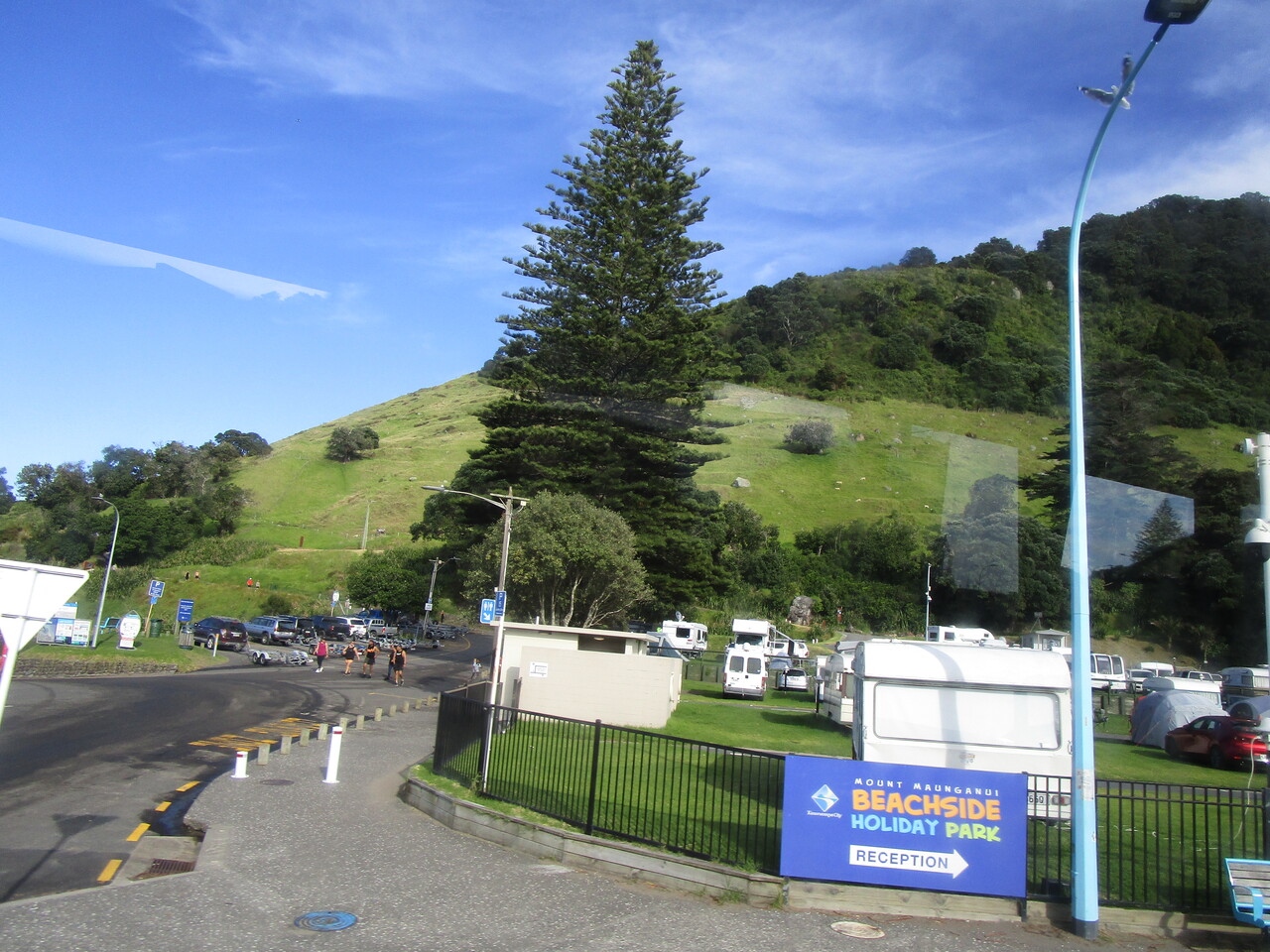 We took an excursion to visit a Māori village. The Māori are the native people of New Zealand. This photo was taken from the edge of the village.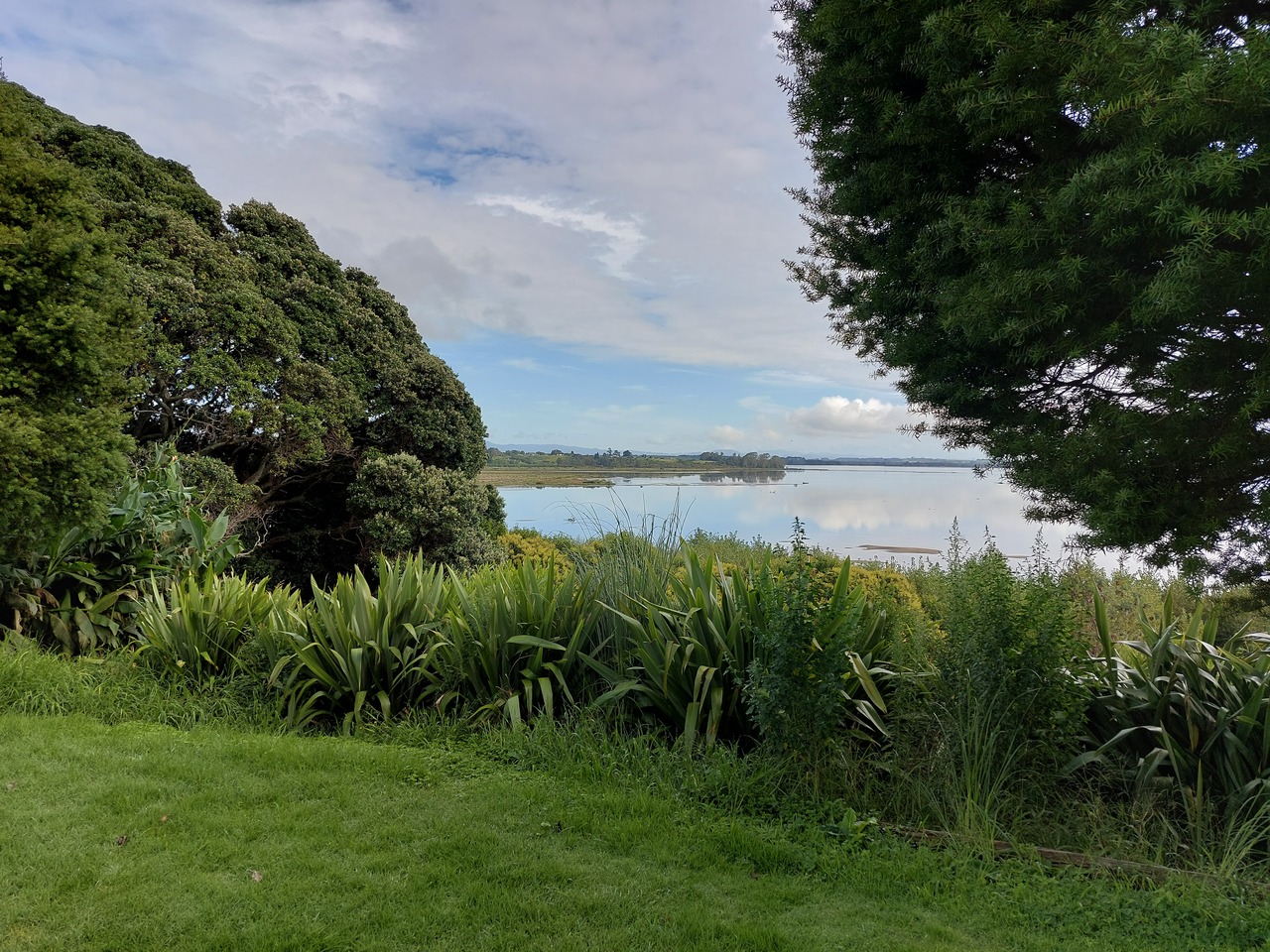 We were greeted by a tattooed warrior who performed the traditional welcome, which involved growling, chest thumping, sticking out his tongue, and pointing his spear at us and was quite intimidating! He was accompanied by a woman singing in Te Reo, their native language. When we got to talk to them later, they were really very friendly.
We weren't allowed to take photos of the ceremony, but we could take photos of the Māori dancers and buy some of their handmade crafts.
We were then invited to enter the sacred meeting house (after we took off our shoes) and learned more about the people and their art. We couldn't take photos of the building, but I included some links below that have photos and information about the Māori.
After visiting the village, our driver took us around Tauranga to see the beautiful countryside.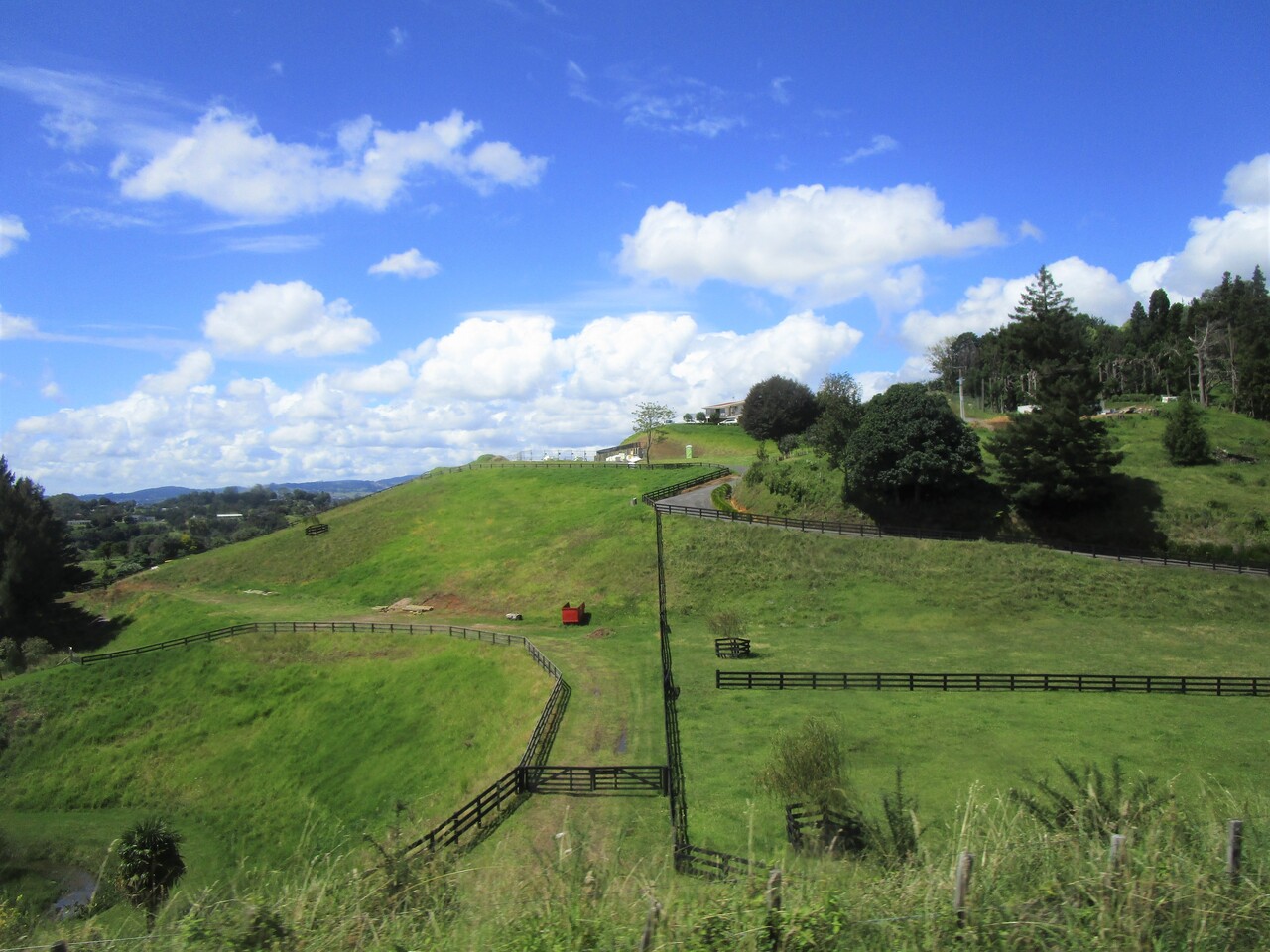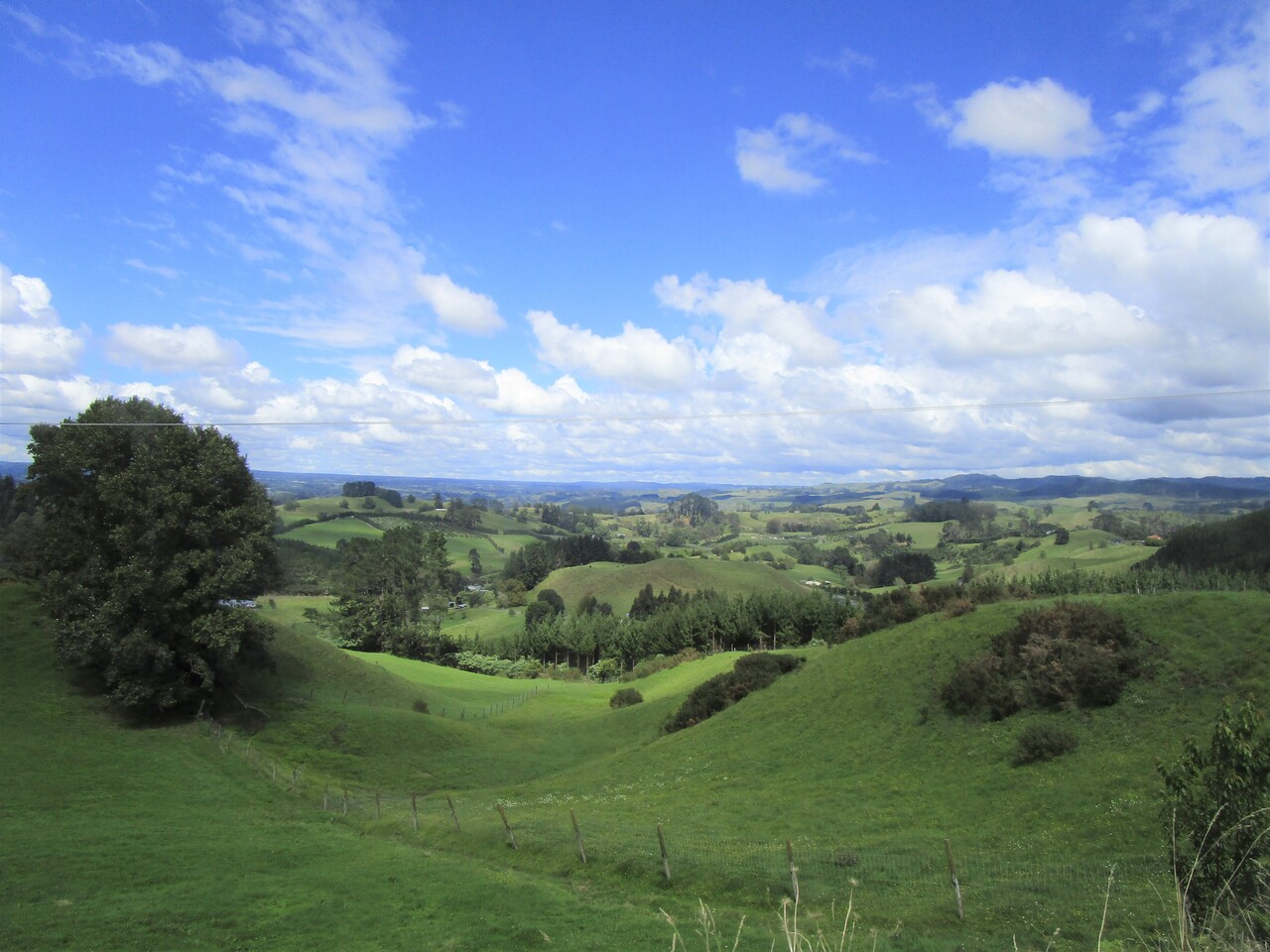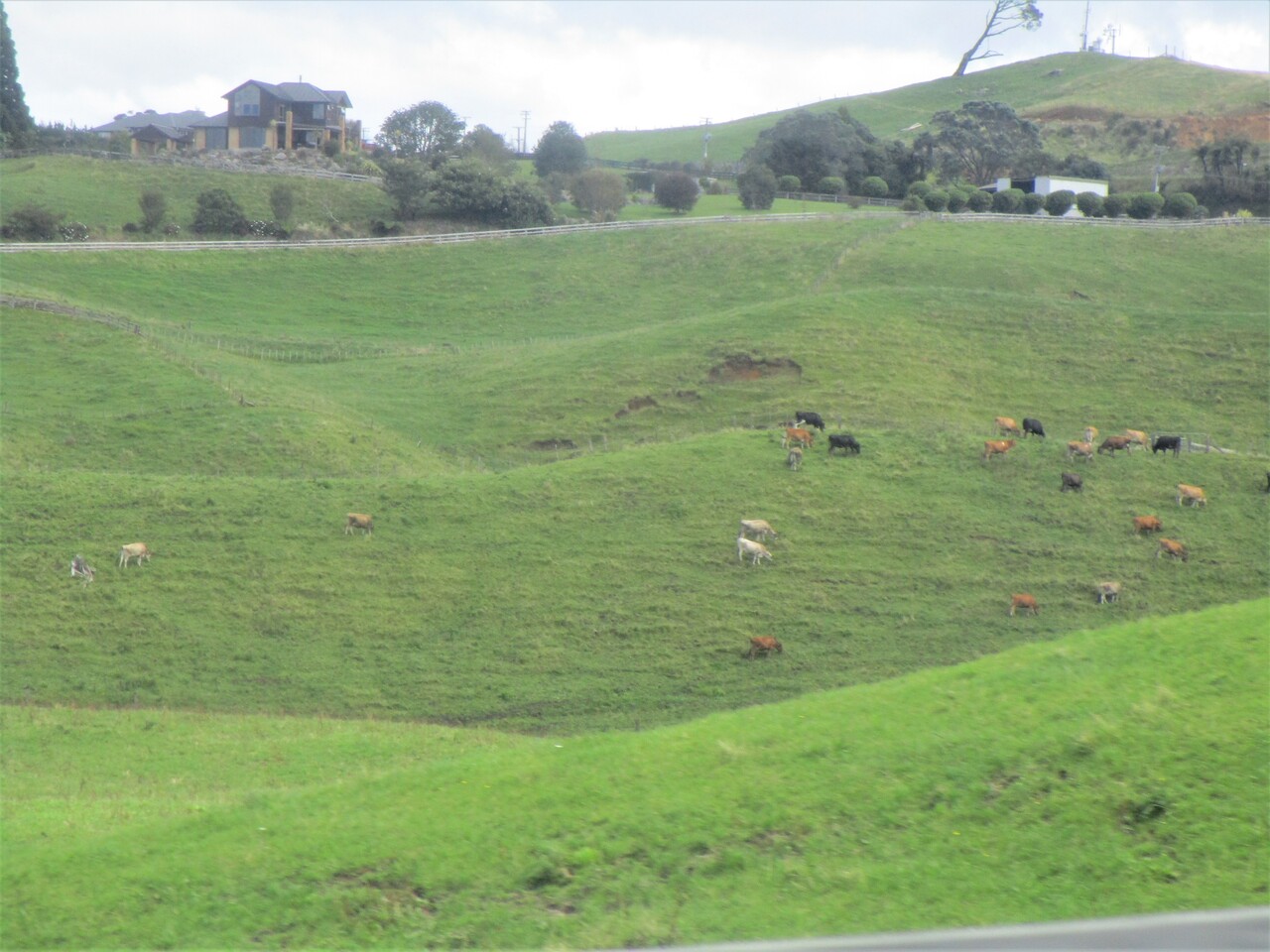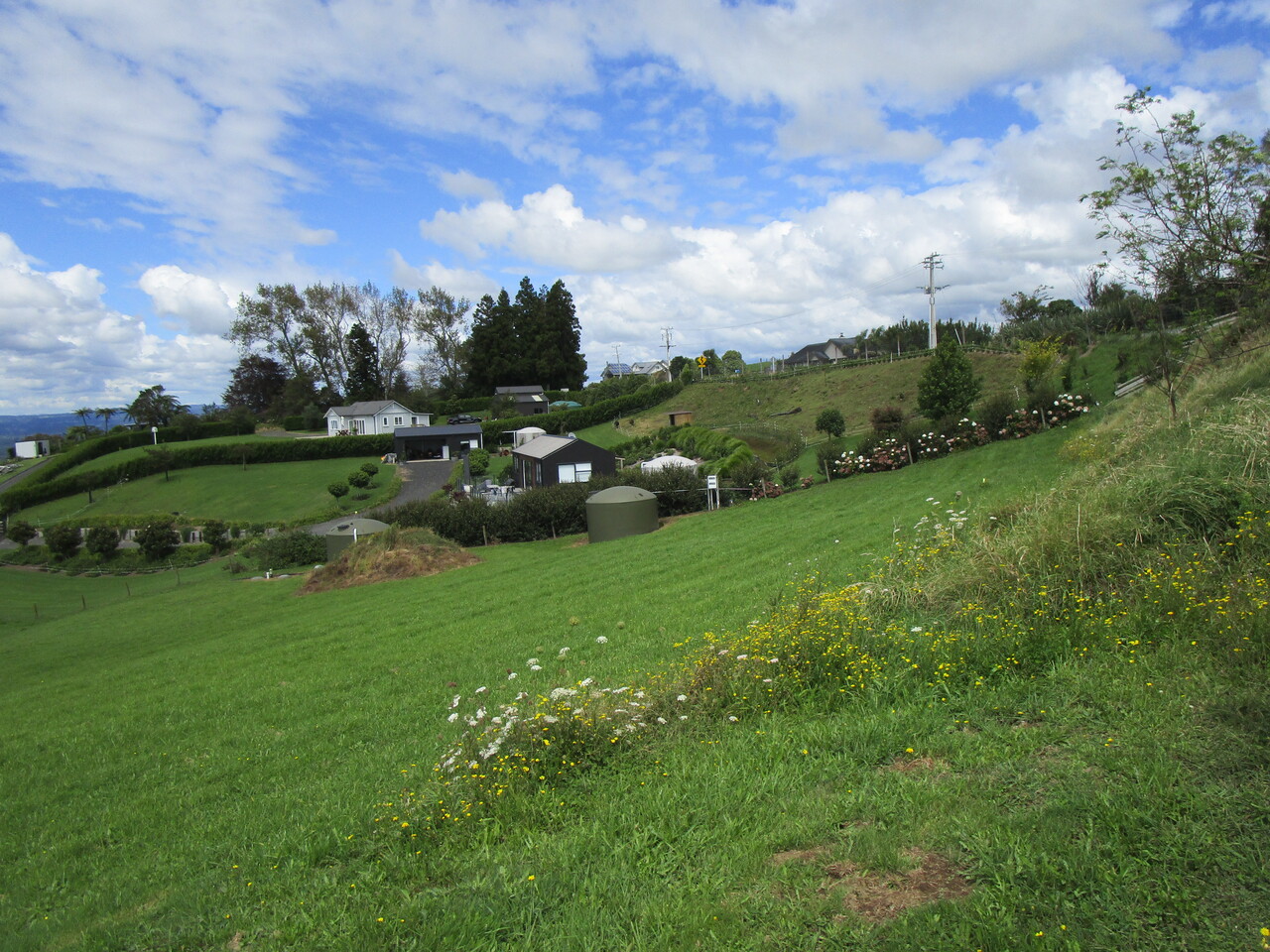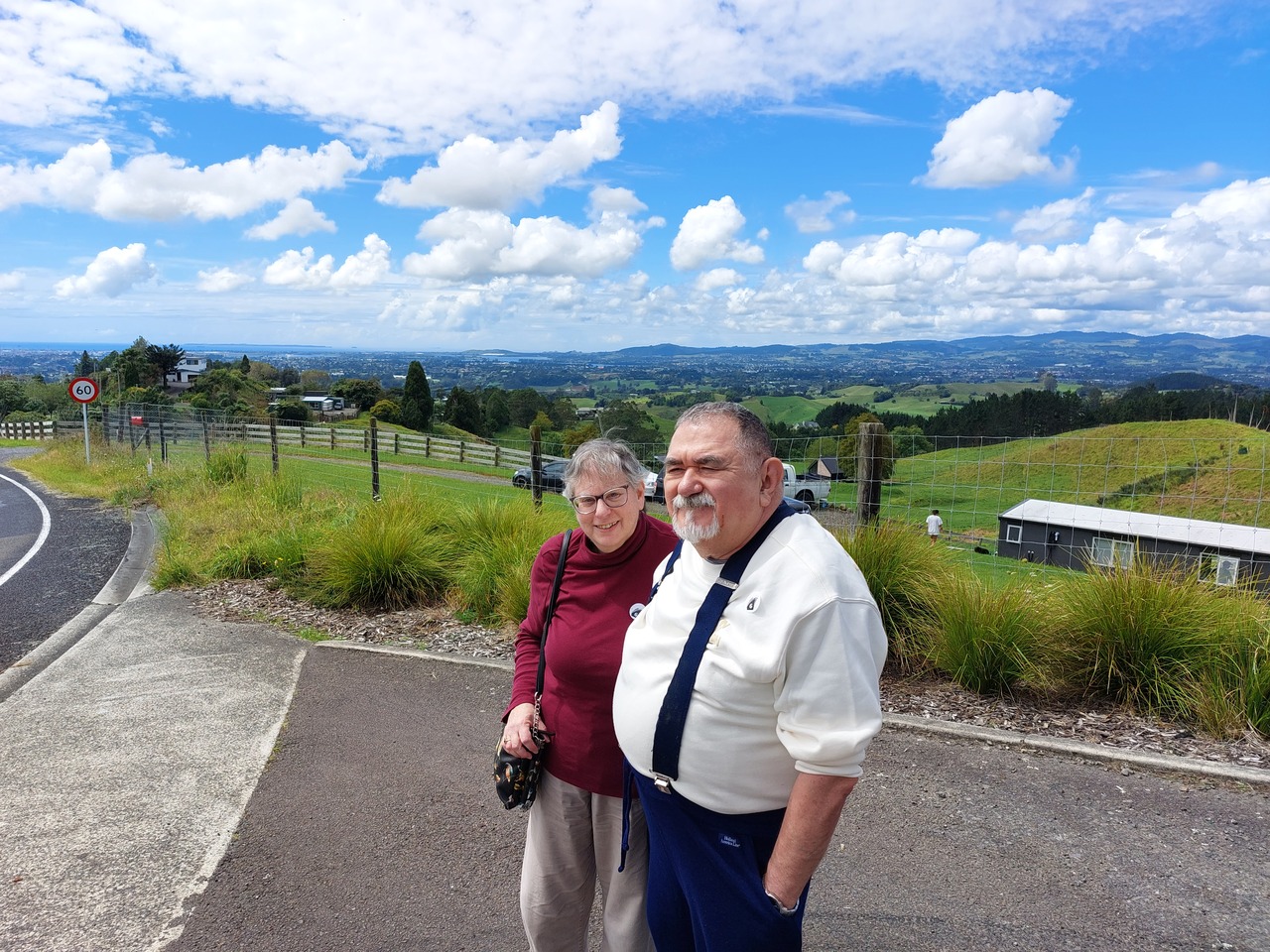 We were happy to learn about the Māori people and tour this beautiful part of the country. More of our trip awaits next month!
~ STUFF TO AMUSE ~
Here are some links to more information about the Māori people and their culture.
Who Are The Māori People Of New Zealand? by Cogito has a good history of the Māori people. There are a few ads at the start of the video, and you can stop watching at 23 minutes and 49 seconds because of more ads.


This tourism site on Māori Culture has information about the welcome ceremony, Māori art (including their distinctive tattoos), buildings (including the meeting house that we were not allowed to photograph) and other aspects of their culture.
This is a video of the Māori Poi Dance that is similar to the one we saw performed. They even let people from our tour have a turn dancing and spinning the balls.
This video is from a high school haka competition. We were told that these competitions between Māori villages are taken very seriously. There are several dances here, some with slow tunes and some that are very loud. Raukura National Secondary Schools Kapa Haka Champions
There are many more sites with videos and information about the Māori people. Have fun exploring!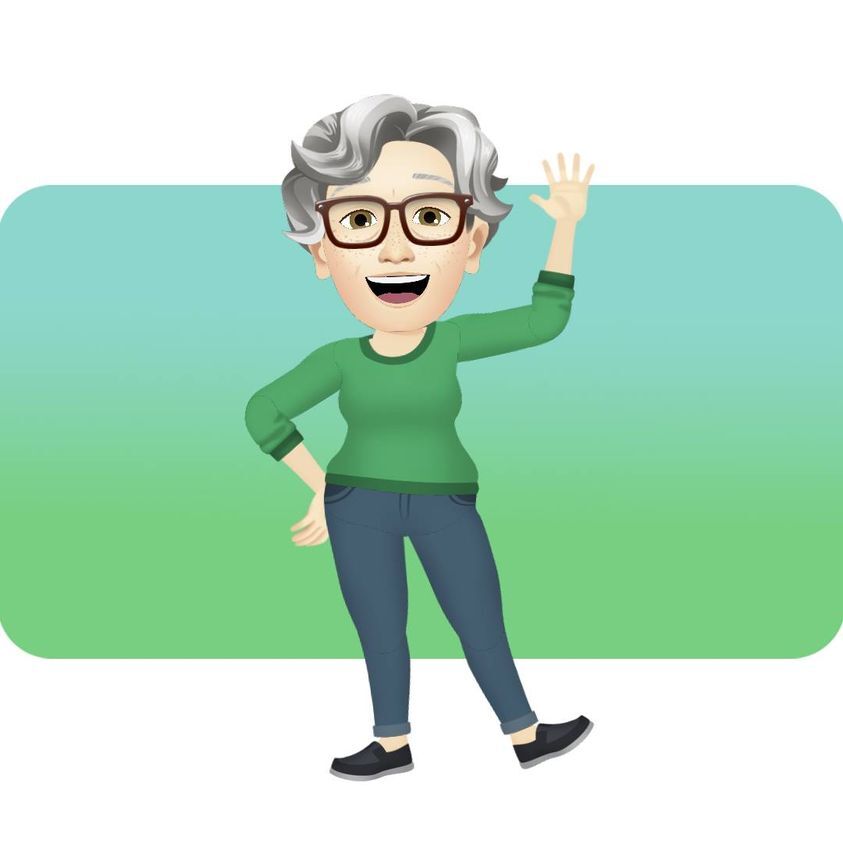 That'll do it for this month.
Until next time, remember to enthuse your muse!
~ Martha