October 22, 2022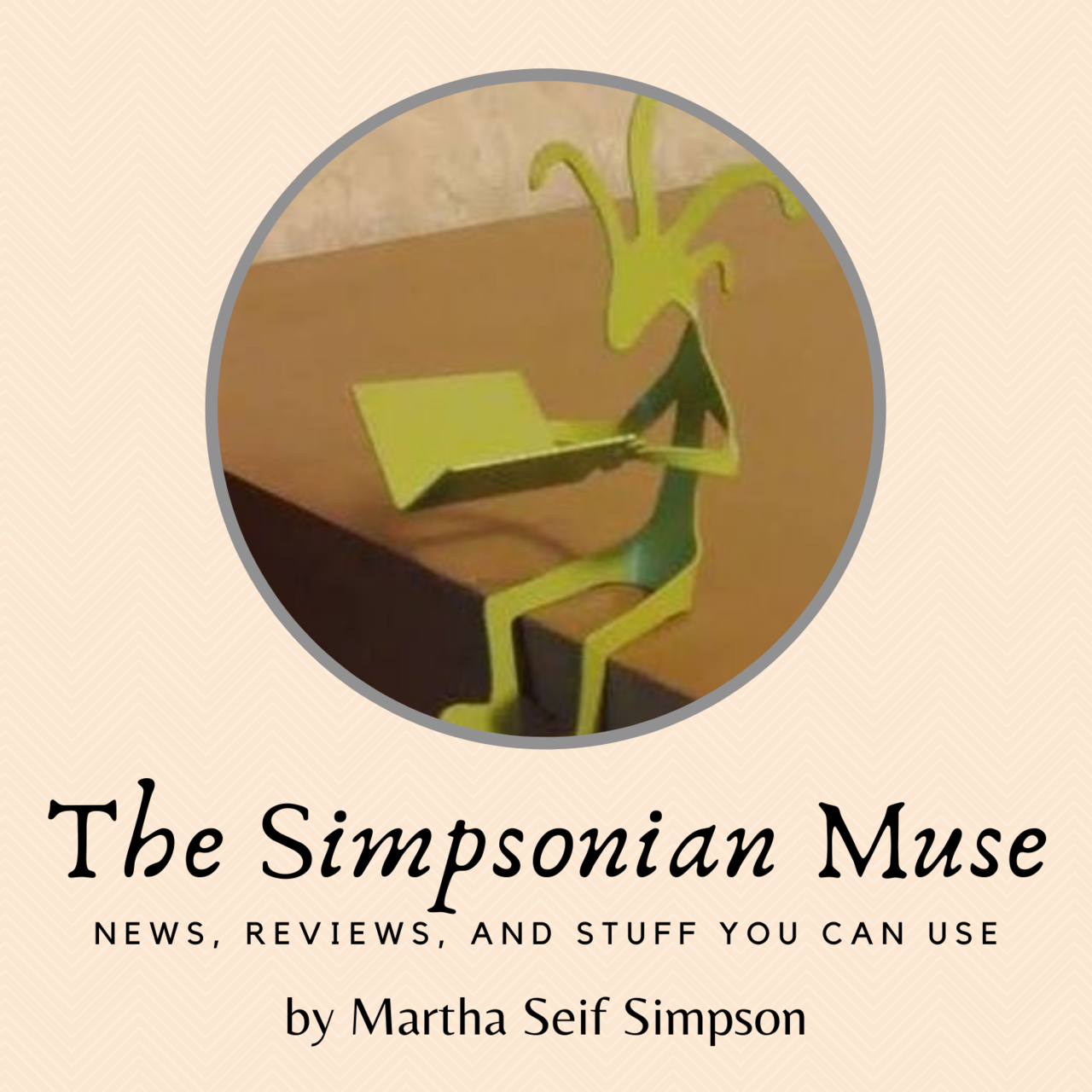 Happy Fall!
Welcome to issue #21 of The Simpsonian Muse. I am your scribe, Martha Seif Simpson, Author and retired Children's Librarian. As the header says, this monthly newsletter will feature:
News – Mine as well as other interesting tidbits
Views – A few photos from my world travels
Stuff to Amuse – A mish-mash of activities, crafts, recipes, or whatever I am excited about sharing
If you missed the previous newsletters, you can click the button on the left sidebar on my website to catch up or click here:
https://www.martha-seif-simpson.com/newsletter.htm
Thanks for joining me on this adventure. I hope you will find something to inform and entertain you.
~ NEWS ~
Since the photo function still wasn't working on my website, I skipped posting a newsletter last month. The problem has been fixed, so I'm back.
And I have BIG NEWS to tell you! I have a new picture book deal!

Actually, the offer for A Ring for a King was made in March, but I wasn't able to tell anyone until Wisdom Tales signed an illustrator and my agent, Lynnette Novak, posted the official announcement. So, after 6 months, the news finally went out on September 20, 2022.
Wisdom Tales published my two Toyshop Tale books, The Dreidel That Wouldn't Spin and Esther's Gragger, both of which were illustrated by Durga Yael Bernhard. And Yael will be illustrating my new book, as well. I know she will do a terrific job!
But wait! There's more…
The Kindle edition of my first picture book, What NOT to Give Your Mom on Mother's Day, was added to the Amazon Kids+ program and will be available to Kindle subscribers for free for one year.
And even more…
On August 14, I again had a table at the Shoreline Jewish Festival in Guilford, CT. I brought my books as well as 14 boxes of books that publishers sent me in 2020 and 2021 to consider for the Sydney Taylor Book Award to give away. In addition to selling my books, I gave away 82 books to excited readers. It was a great day!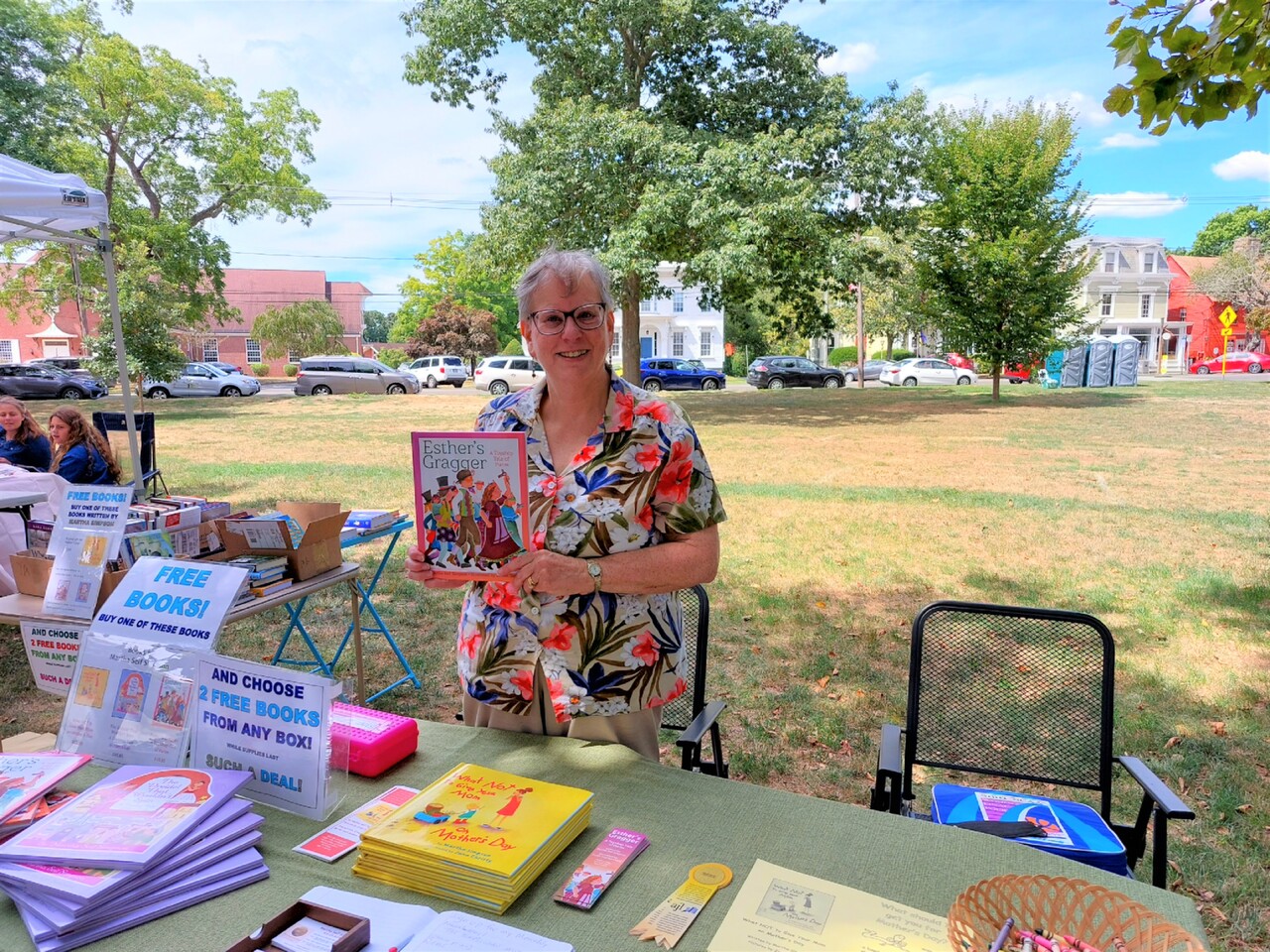 BOOK SHARE
Since we are in the midst of the Jewish fall holiday season, I want to highlight a few books that celebrate Rosh Hashanah, Sukkot, and more.
Rosh Hashanah with Uncle Max by Varda Livney
Zany Uncle Max visits his biracial Jewish relatives to celebrate the holiday in his own special way. A delightful board book for young readers.
Hillel Builds a House by Shoshana Lepon
Hillel likes to build houses from cardboard boxes, sheets, pillows, and whatever else he can find. Every Jewish holiday - Hanukkah, Purim, Passover, Shavuot, and Rosh Hashanah, he tries to build a house, but they don't work out for one reason or another. Finally, it is Sukkot - the perfect time to build a house, and he helps his family build one to celebrate the holiday. This cute story includes quick details of several Jewish holidays that are simple enough for little kids to understand.
Night Lights: A Sukkot Story by Barbara Diamond Goldin
Daniel is worried about sleeping outside in the Sukkah his family made. His big sister, Naomi, tries to comfort him by telling him stories about ancient Jews traveling from Egypt and sleeping outside in huts. This gentle book is a nice introduction to a practice that may be a tradition for some families.
Starlight Soup by Elana Rubinstein
Saralee Siegel lives with her Zadie, Bubie, Aunt, Uncle, cousin, and little brother in the house that is also a restaurant. She invents Starlight Soup which magically tastes like everyone's favorite soup. Everyone in town joins them for the first night of Sukkot and loves the soup, but no one can get rid of the taste. Her solution is fun and just right for beginning chapter book readers.
Saralee also stars in Once Upon an Apple Cake: A Rosh Hashanah Story.
Pumpkin Pie for Sigd, a Holiday Tale by Jennifer Tzivia MacLeod
This is Maddie's first Thanksgiving Day away from America. Her friend Orly, an Ethiopian Jew, invites her to celebrate Sigd. Maddie wants to make a pumpkin pie but the ingredients aren't available in Israel. She draws pictures and shows them to other immigrants to obtain substitute items, such as a butternut squash (instead of pumpkin) from a Russian neighbor. An author explanation tells how the two holidays could happen at the same time and be celebrated by multicultural Jews. A charming story that shows the diversity of Jews in Israel.
The Association of Jewish Libraries compiled a list of 2022 fall holiday titles, which you can find here:
https://jewishlibraries.org/wp-content/uploads/2022/08/Fall-2022-List-Holiday-Highlights.pdf
CALENDAR TRIVIA
Did you know that October is Adopt a Shelter Dog Month?
And November is Historic Bridge Awareness Month?
According to the Every Day's a Holiday Calendar, other noteworthy October dates include:

October 2 – Name Your Car Day

October 4 - Improve Your Office Day

October 7 – Bathtub Day

October 12 – Emergency Nurses Day

October 17 – Wear Something Gaudy Day

October 19 – Evaluate Your Life Day

October 20 – National Suspenders Day

October 21 – Count Your Buttons Day

October 28 – Plush Animal Lovers Day

October 30 – Hug a Sheep Day
November 1 – National Family Literacy Day

November 5 – Love Your Red Hair Day (also my birthday!)

November 8 – Cook Something Bold and Pungent Day

November 11 – Origami Day

November 15 – Clean Out Your Refrigerator Day

November 16 – Button Day

November 20 – Absurdity Day

November 23 – Tardis Day

November 24 – Sardines Day

November 29 – Customer Is Wrong Day
Celebrate Appropriately!
~ VIEWS ~
At the end of August, my husband and I took a cruise from Boston, MA to parts of Canada. We stopped at Halifax and Sydney, Nova Scotia and at Prince Edward Island, among other places. Little did we know that Hurricane Fiona would hit those some places less than for weeks later, knocking down tress and causing widespread damage.
Hopefully, those areas will recover soon. Meanwhile, I want to share a few pictures we took on our vacation.
On August 29, we stopped at Halifax, Nova Scotia. We took a Hop On/Hop Off bus and stopped at the Public Gardens.
These aren't rose bushes. They are dahlias, some of which grow taller than me!
The Halifax Library is nearby. It's built to look like a stack of books. Notice the rainbow street crossing – August is Pride Month in Canada and rainbows were everywhere.
The next day, we stopped at Sydney, Cape Breton, Nova Scotia.
This is a view of the Holland America Zaandam, taken from the riverwalk. In the center of the photo, you can see the port shopping area.
This is a closer look, with the Giant Fiddle in front. See how small we look in front of it!
In the shops, we met Frank Siscaokim, a Totem Pole Master Wood Carver from the Turtle Clan of the Haida Qwaii Tribe in British Columbia. He moved to eastern Canada after he retired from carving totem poles. He hand-carved and painted all the items he was selling.
I bought a small turtle from him. The pictures on the shell tell a story of the months of the year.
On August 31, we docked at Charlottetown, Prince Edward Island.
We walked along the shops on Victoria Row and had lunch at Fishbones. We had eaten there years before when we visited PEI with our kids, and we were glad to see the restaurant was still there. Of course, we had the PEI Mussels!
We also took a one hour trolly tour, hosted by this wonderful father (driver) and son (tour guide) team.
And I had to stop at Cows to taste their unique ice cream flavors.
I hope these wonderful places and people survived the storm and will be welcoming tourists again soon.
~ STUFF TO AMUSE ~
Here are a few links so you can find out more about the places in my photos.
Here are websites for the Halifax Public Gardens:
https://www.halifax.ca/parks-recreation/parks-trails-gardens/gardens/halifax-public-gardens
https://www.halifaxpublicgardens.ca/garden-features/
https://www.novascotia.com/see-do/attractions/halifax-public-gardens/1345
Video of A Day in Sydney, Cape Breton, Nova Scotia:
https://www.youtube.com/watch?v=-ZJReXLNz-0
At 0:32 seconds, the video scrolls by this house that we walked past.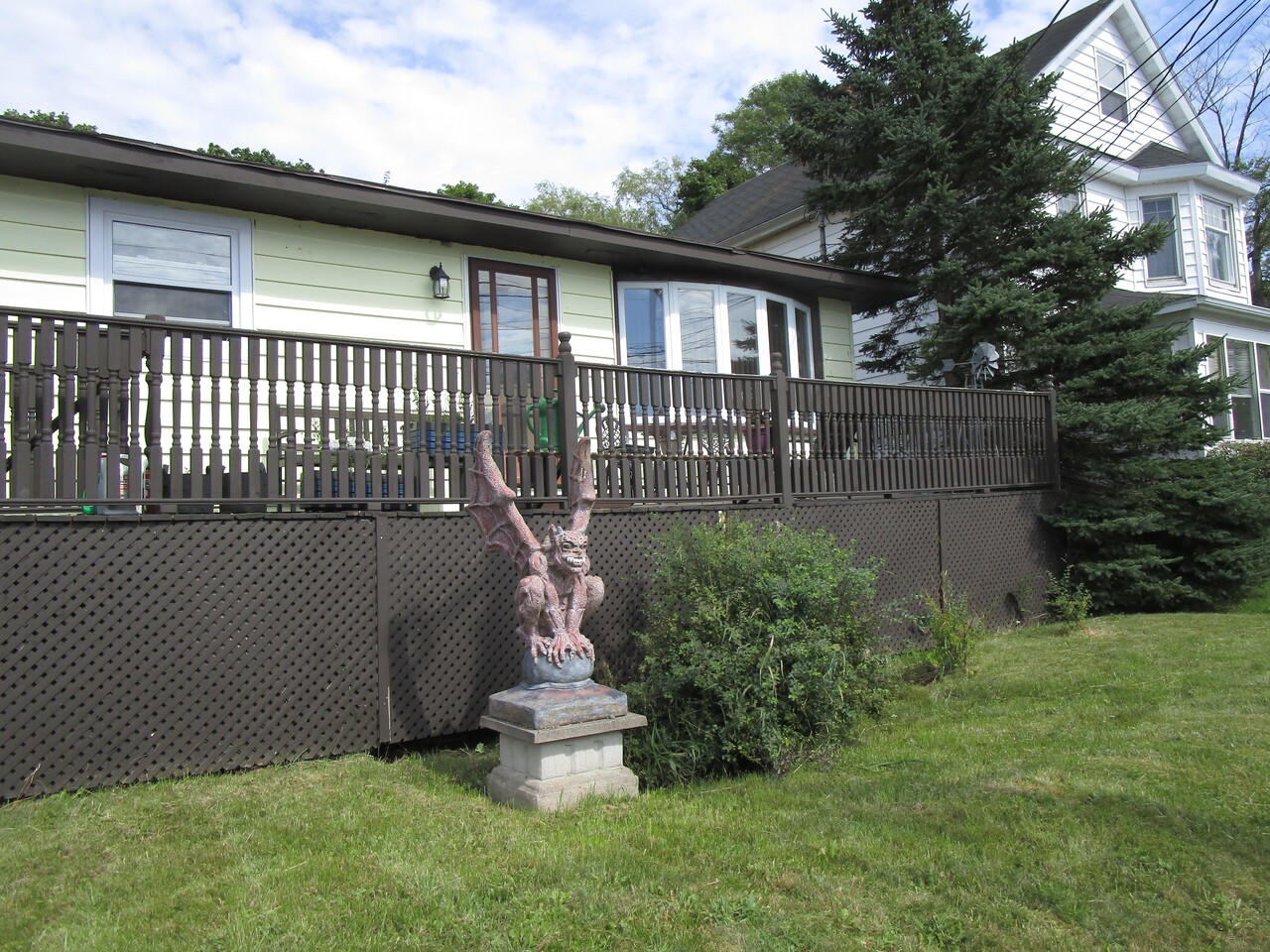 Here is the website for Discover Charlottetown, Prince Edward Island
https://www.discovercharlottetown.com/
Please note that the above links, like my photos, show Halifax, Sydney, and Charlottetown before Hurricane Fiona hit. Unfortunately, some of these beautiful areas were damaged in the storm. Local sites have updates on what places are closed and the clean-up efforts.
Also, Frank Siscaokim doesn't have a website, but here are links to more information about him and his craft.
https://www.mapleleafplace.ca/indigenous-corner/
https://www.youtube.com/watch?v=YnA-Ysm0YTA
That'll do it for this month.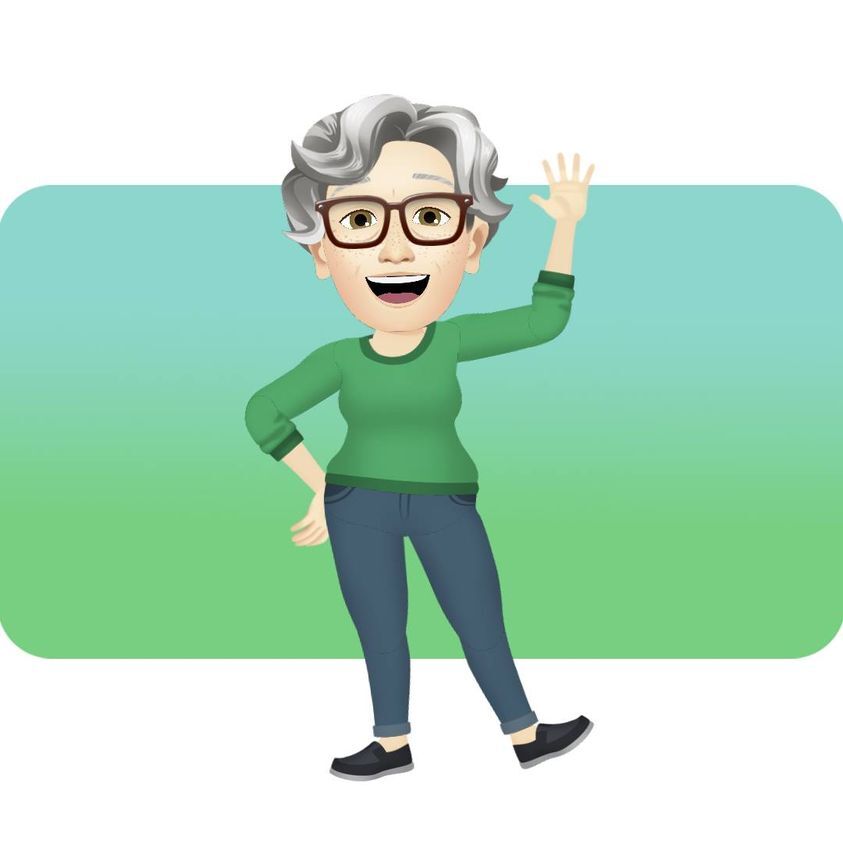 Until next time, remember to enthuse your muse!
~ Martha