May 3, 2023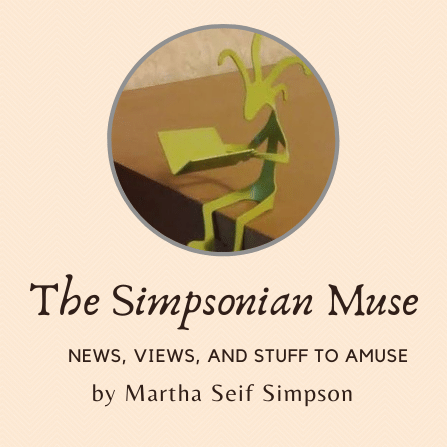 Happy May!
Welcome to issue #27 of The Simpsonian Muse. I am your scribe, Martha Seif Simpson, Author and retired Children's Librarian. As the header says, this monthly newsletter will feature:
News – Mine as well as other interesting tidbits

Views – A few photos from my world travels

Stuff to Amuse – A mish-mash of activities, crafts, recipes, videos or whatever I am excited about sharing.
If you missed the previous newsletters, you can click the button on the left sidebar on my website to catch up or click here: https://www.martha-seif-simpson.com/newsletter.htm

Thanks for joining me on this adventure. I hope you will find something to inform and entertain you.
~ NEWS ~
Mother's Day is May 14, and I have a book for that!
Check my website for activities, including a printable Mother's Day card and matching game. Mother's Day actvities

Next, I have some good news and some bad news. The good news, as I mentioned last month, was that I was going to present a program on April 29 at the New England Society of Book Writers and Illustrators (NESCBWI) Conference called Learn About the Sydney Taylor Book Awards (The Jewish Caldecott, Newbery, Printz, and Legacy Awards). The bad news is I couldn't go because I spent the weekend in the hospital with a kidney infection. I am now home and recovered. I hope to get another chance to present the program in the future.
But wait, there's more!
Read Your World is having an online auction to support Multicultural Children's Book Day. You can bid on items from May 1-15 by looking here: Read Your World Auction

I am donating 3 items for the auction.
#200 – A 12-Piece set of Plush Rocky & Bullwinkle Toys

#203 – A 7-Piece set of Ceramic Asparagus collectables.

#255 – Autographed copies of my 3 Picture Books plus Activities and Toys.
There are many other great things to bid on, especially for writers and illustrators. Please take a look and place a bid on one or more items.
BOOK SHARE
Jewish American Heritage Month (JAHM) is celebrated each May to honor the contributions of Jewish citizens to American society. Here are some resources curated by Heidi Rabinowitz, a former Sydney Taylor Book Award chair.
Children's Books For Jewish American Heritage Month https://jahmkidlit.my.canva.site/ There, you will find links for:
Children's Book List (Picture books about The American Jewish Experience),
Children's Book Reviews (The Sydney Taylor Shmooze),
Jewish Kidlit Podcast (The Book of Life Podcast: A Podcast About Jewish KidLit – Mostly, hosted by Heidi),
Guidebook for Libraries (Evaluating Jewish Representation in Jewish Literature), and
Webinars on Jewish KidLit. This last one brings you to a YouTube site that has several videos.
I want to highlight two of the videos from these Webinars. With antisemitism on the rise lately, these videos are timely and important.
Stronger Together: Combating Antisemitism Through Positive Jewish Role Models in KidLit hosted by Heidi Rabinowitz; featuring authors Chana Stiefel (2023 STBA Picture Book Winner for The Tower of Life: How Yaffe Eliach Rebuilt Her Town in Stories and Photographs), Liza Wiemer (2021 STBA YA Notable for The Assignment), and Nancy Churnin (2022 STBA Picture Book Honor for Dear Mr. Dickens and Notable for A Queen to the Rescue: The Story of Henrietta Szold, Founder of Hadassah). Stronger Together
Fighting Antisemitism Using Children's Literature with Joanne Levy (2022 STBA Middle Grade Notable for Sorry for Your Loss), and Tziporah Cohen (2021 STBA Honor for No Vacancy). Fighting Antisemitism Using Children's Literature

Also, Sean Rubin created a poster and bookmark for JAHM based on his Sydney Taylor Award winning book, The Passover Guest, which was written by Susan Kusel. Find it here. JAHM Poster

Matching bookmarks are here. JAHM Bookmarks

There are lots of great book recommendations here to celebrate Jewish American Heritage Month in May and all year-round. Dive in!
CALENDAR TRIVIA
Did you know that May is National Asparagus Month?
According to the Every Day's a Holiday Calendar, other noteworthy foodie dates include:

May 2 – National Truffle Day

May 5 – Hoagie Day

May 6 – Beverage Day

May 11 – Eat What You Want Day

May 12 – National Nutty Fudge Day

May 13 – International Hummus Day

May 15 – National Chocolate Chip Day

May 17 – World Baking Day

May 19 – National Devil's Food Cake Day

May 20 – Pick Strawberries Day

May 21 – International Tea Day

May 25 – National Taffy Day

May 26 – National Blueberry Cheesecake Day

May 27 – National Grape Popsicle Day

May 28 – International Hamburger Day

May 31 – National Macaroon Day



Celebrate Appropriately!
~ VIEWS ~
Two months ago, John and I went on a cruise to New Zealand and Australia. March 1 was their first day of autumn. It was also our 42nd wedding anniversary. The ship docked in Picton, New Zealand and we went on a boat tour of Queen Charlotte Sound. It was another warm day, perfect for a leisurely boat ride.
Logs are one of the biggest exports of New Zealand. We saw similar piles of logs at every dock we stopped at.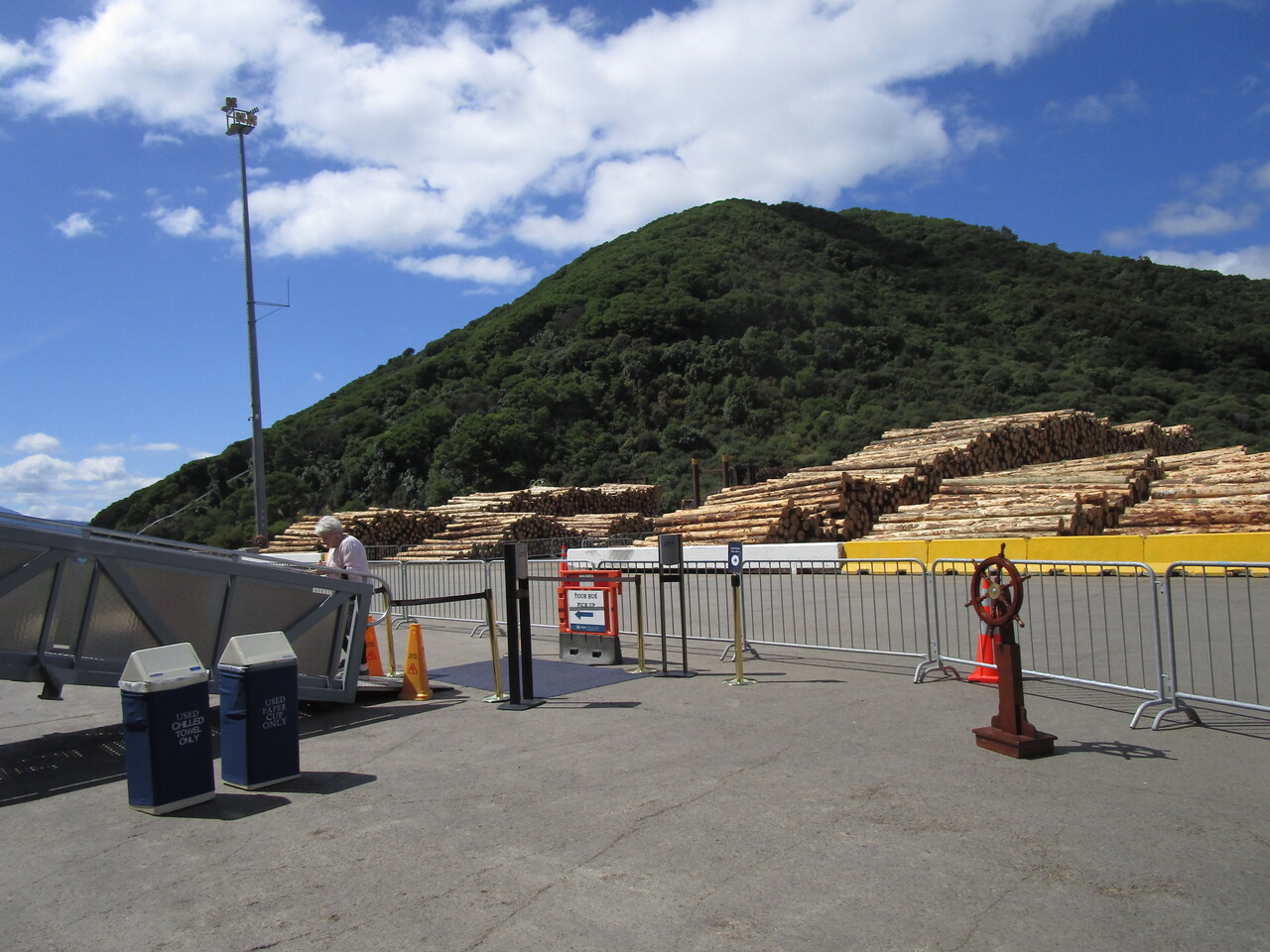 There was a craft fair near the dock of Queen Charlotte Sound.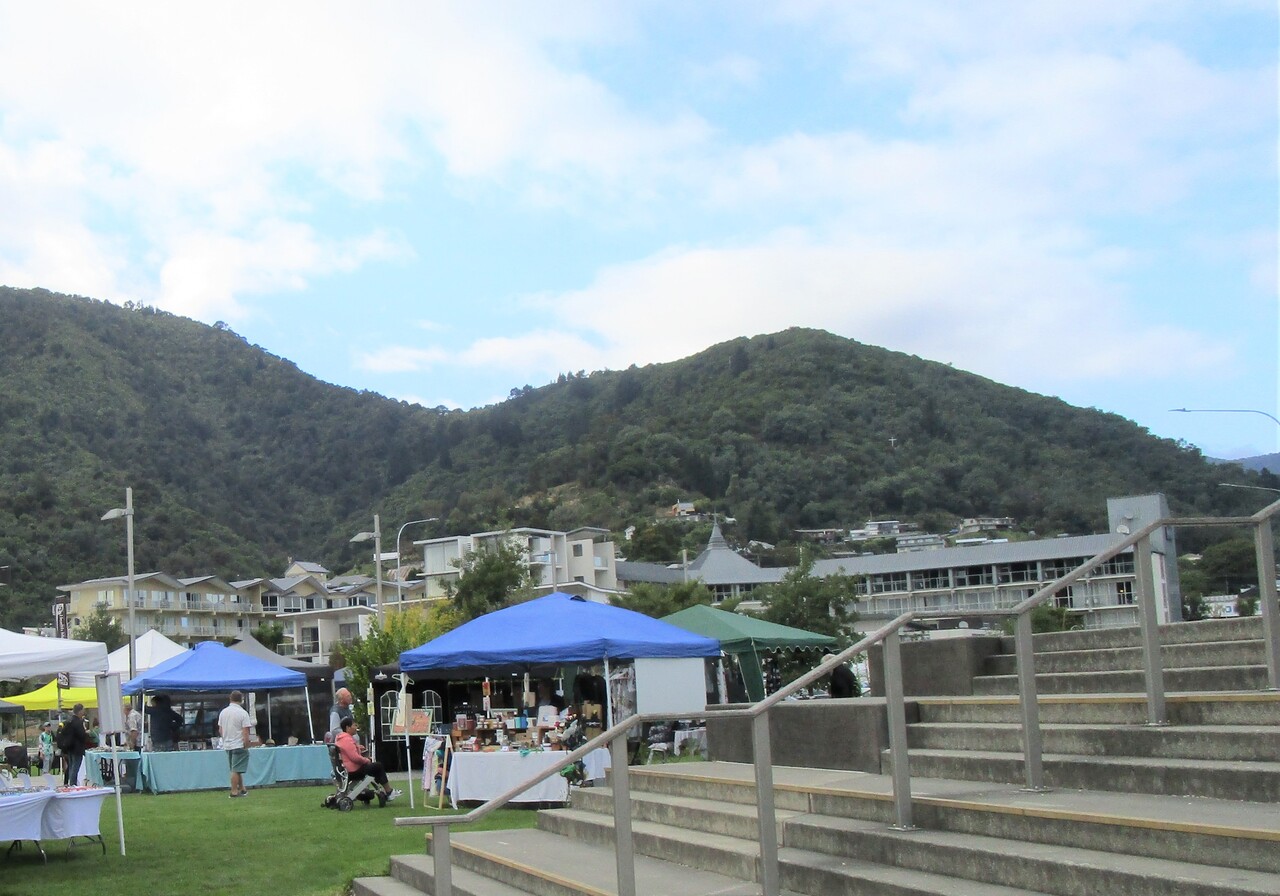 There were many boats at the marina. The large ship in back is the Interislander, which goes from North New Zealand to South New Zealand.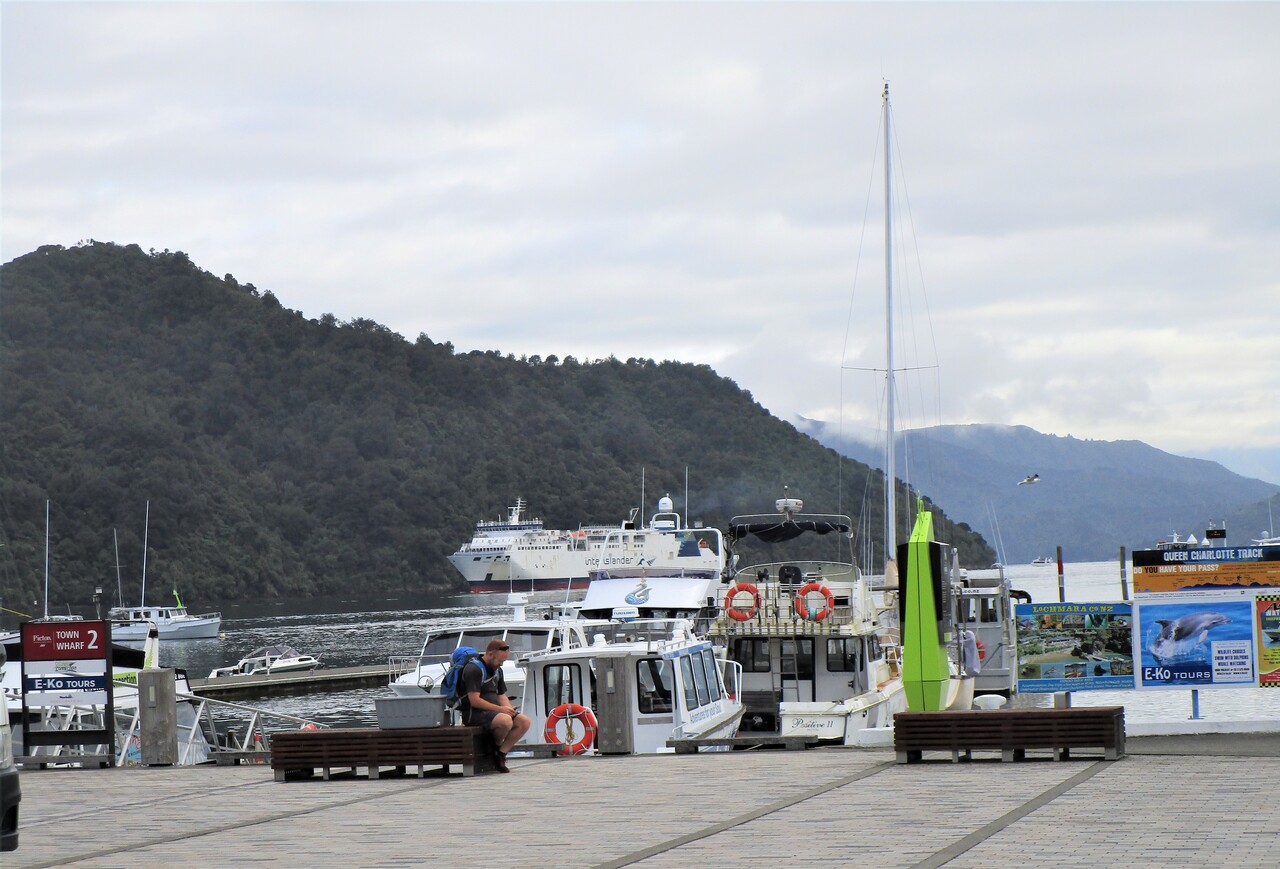 Our boat leaves the dock and passes by the Interislander.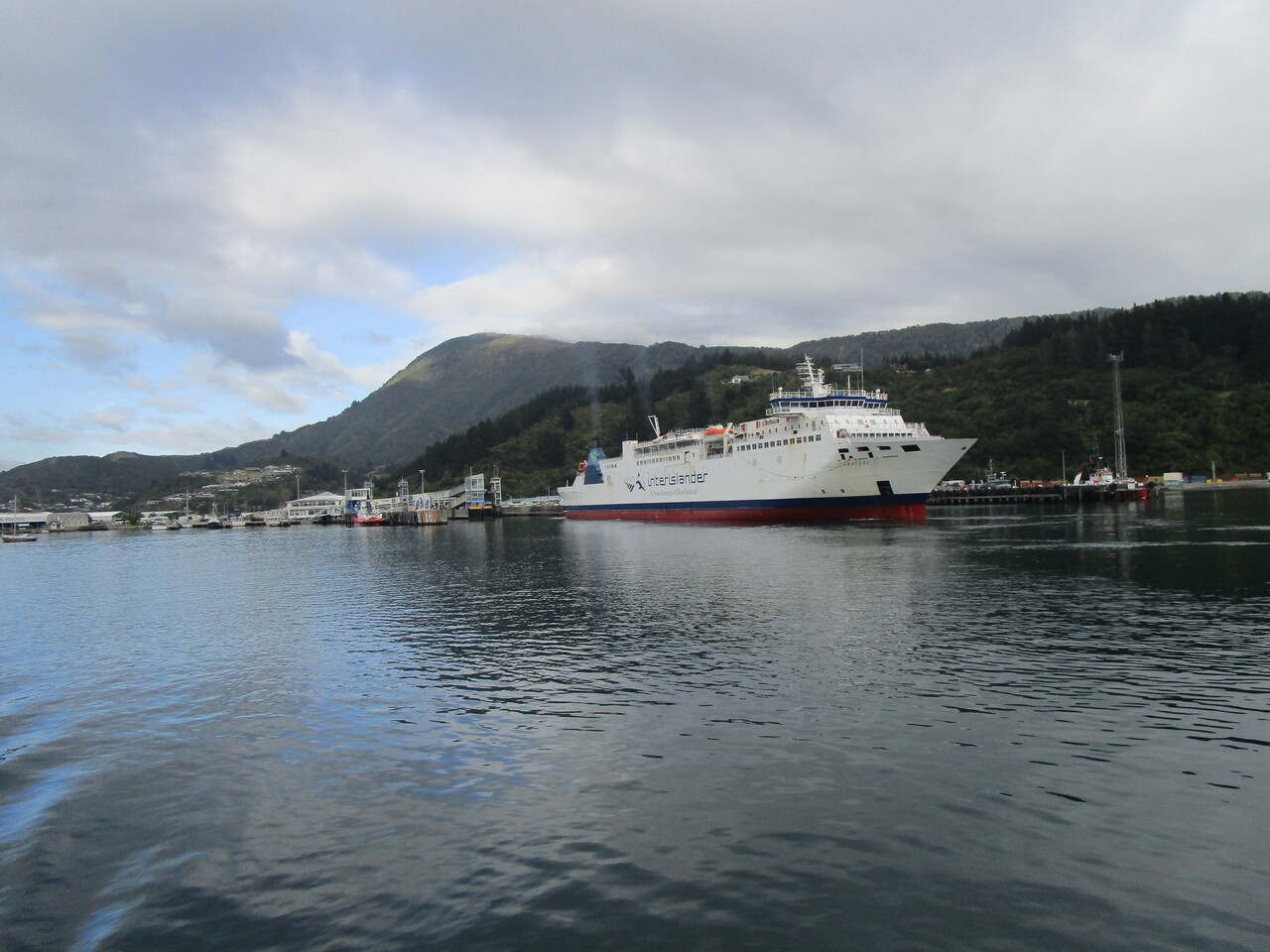 Our ship, the Holland America Noordam, is docked at another part of the Sound. Notice how small the bus looks next to the ship!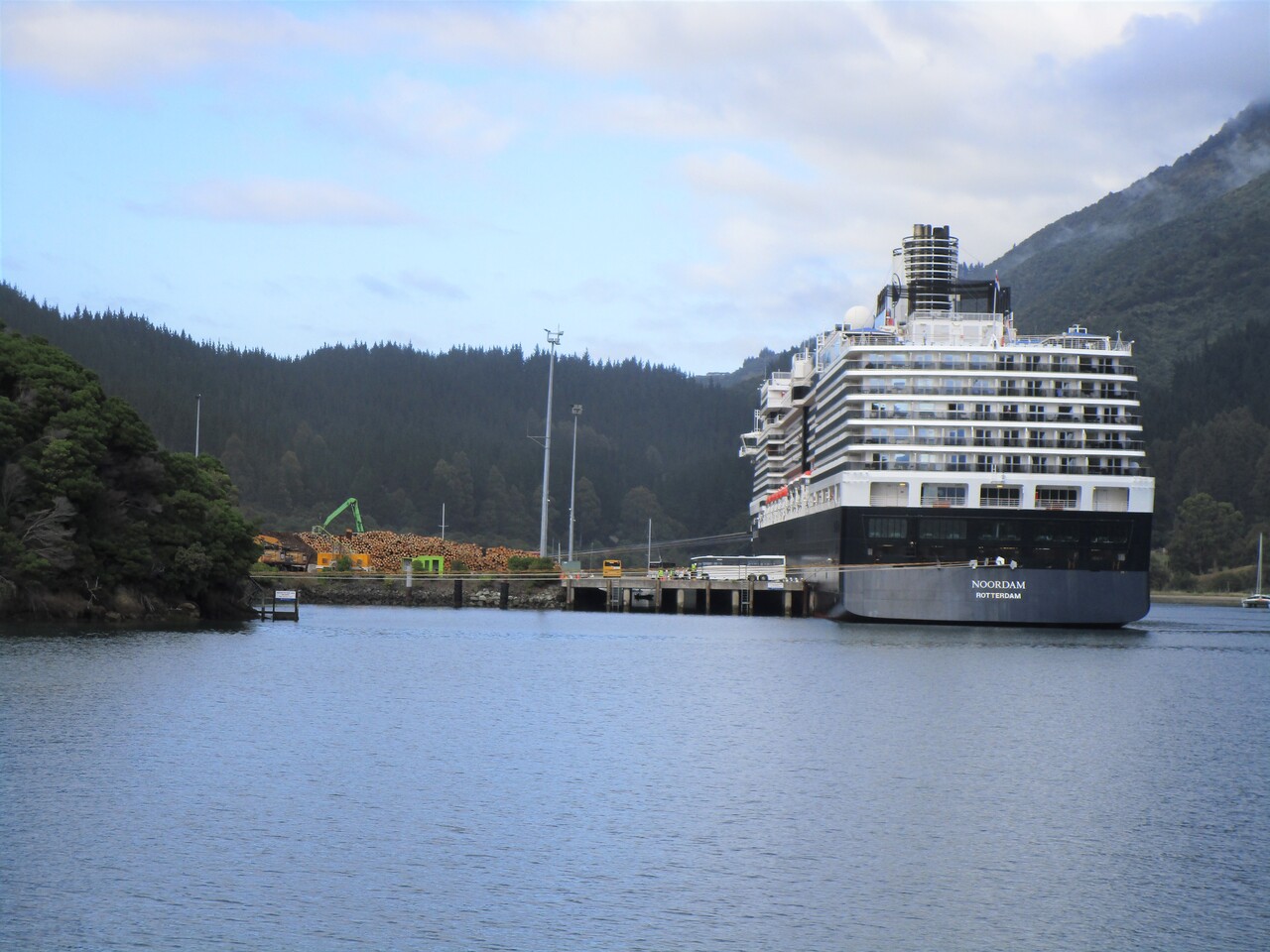 We head out to explore the Sound.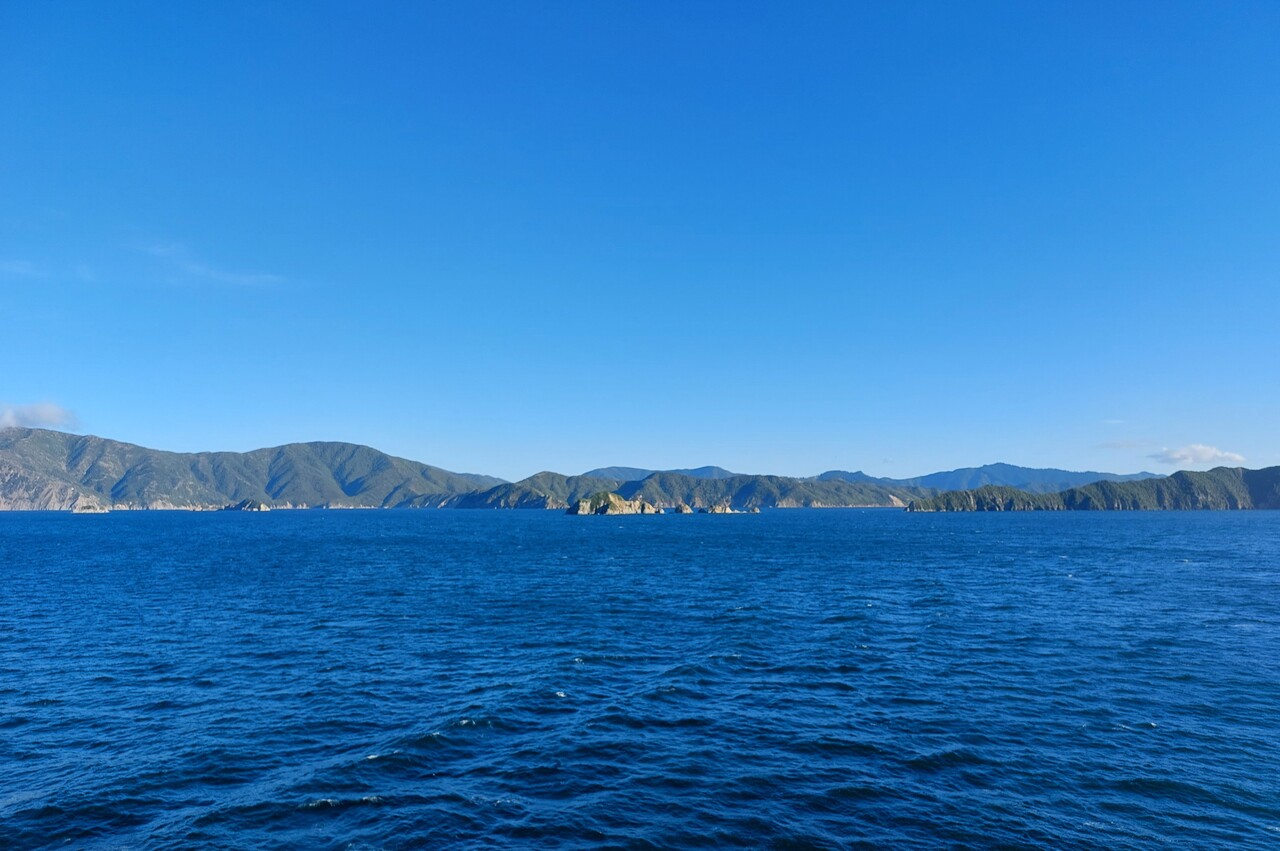 We pass some birds sitting on rocks.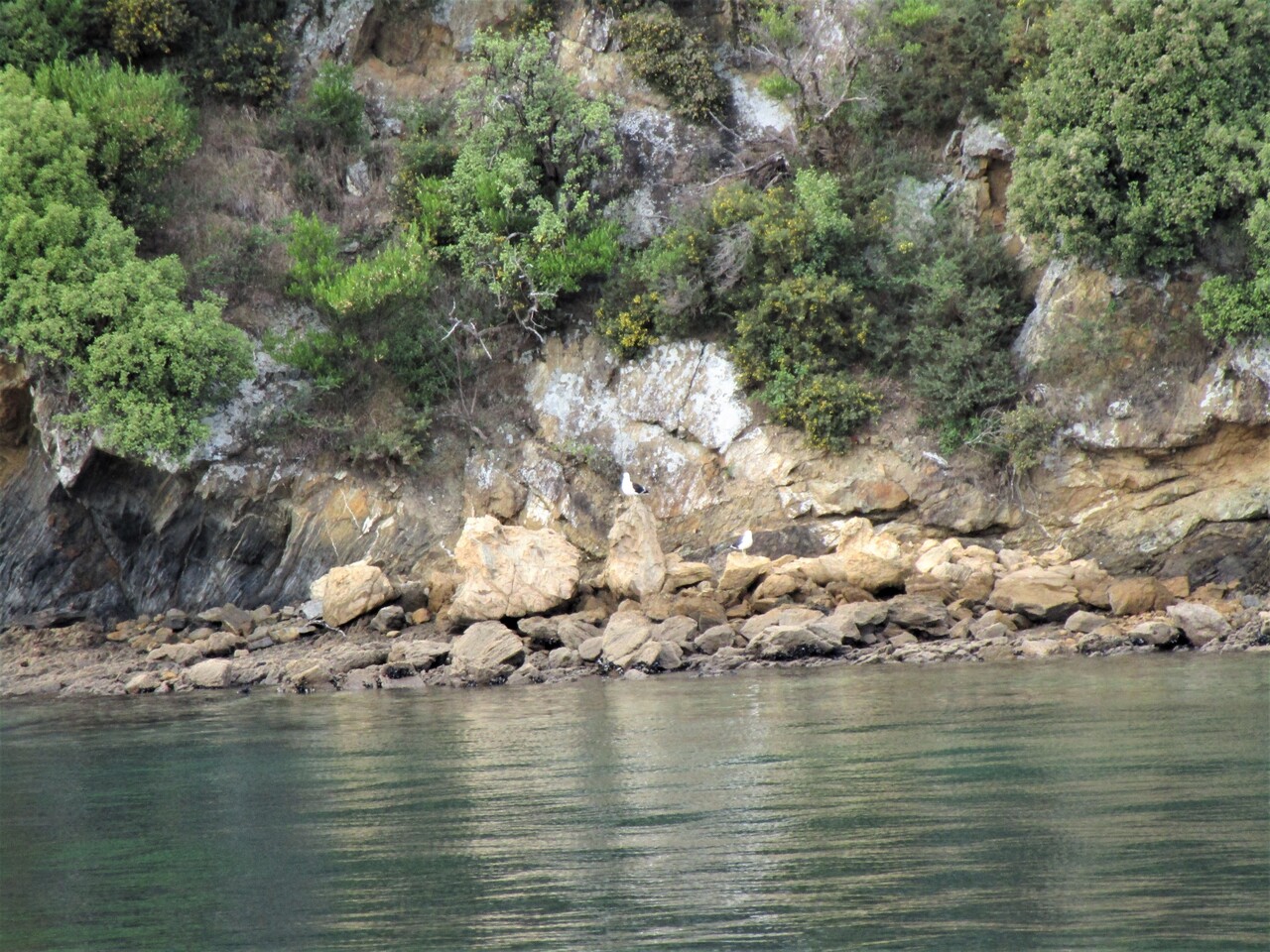 New Zealand is famous for its green mussels, which you can find in many restaurants. These buoys are set up to farm the mussels. It's a sustainable crop and a good business for the local residents.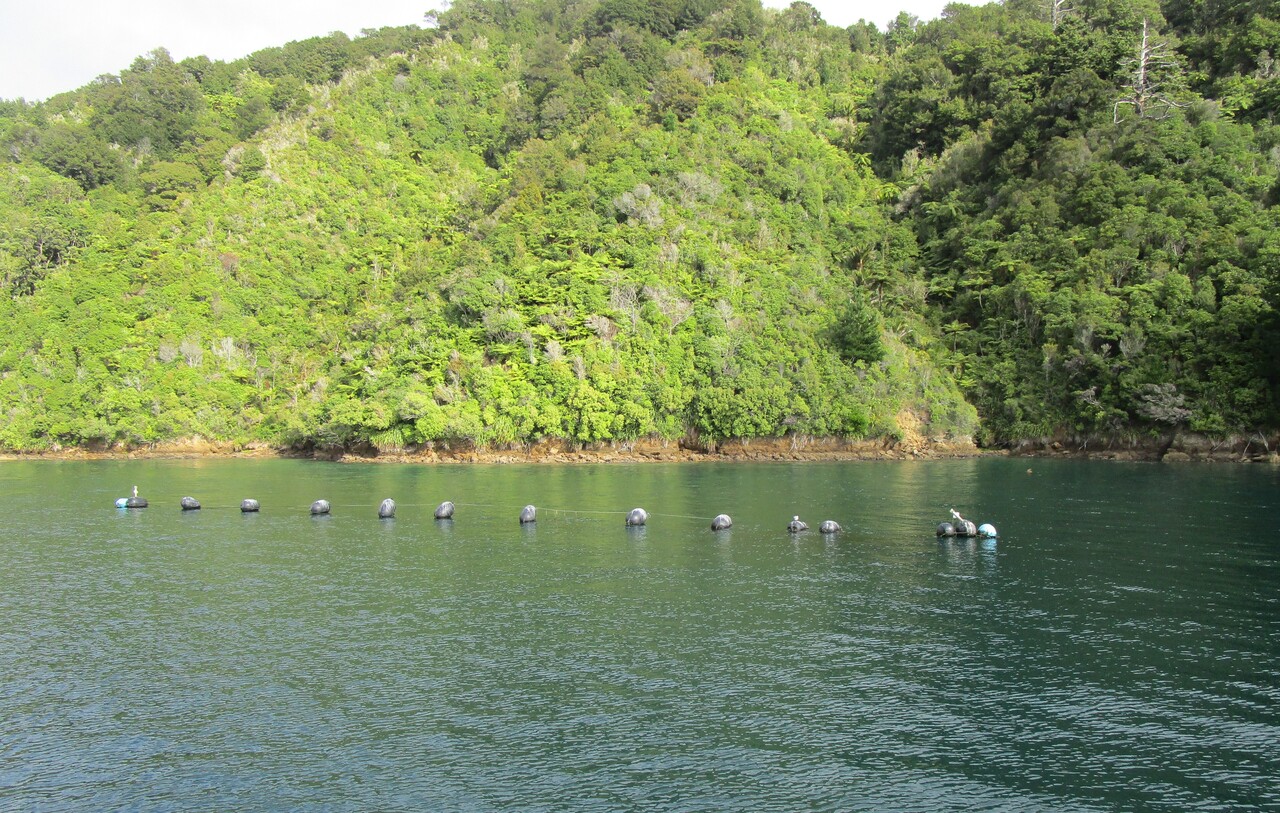 We passed by some ducks.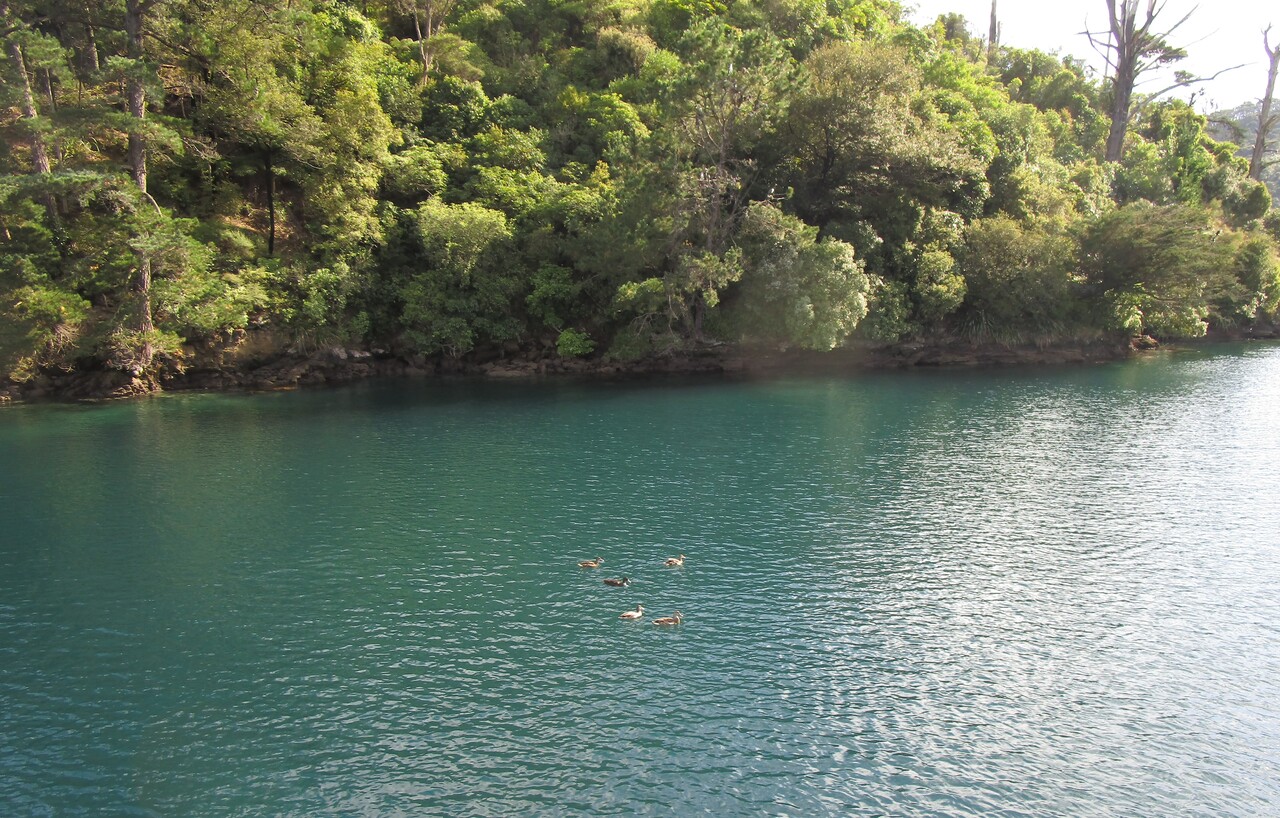 Families live in houses tucked into the mountains surrounding the sound.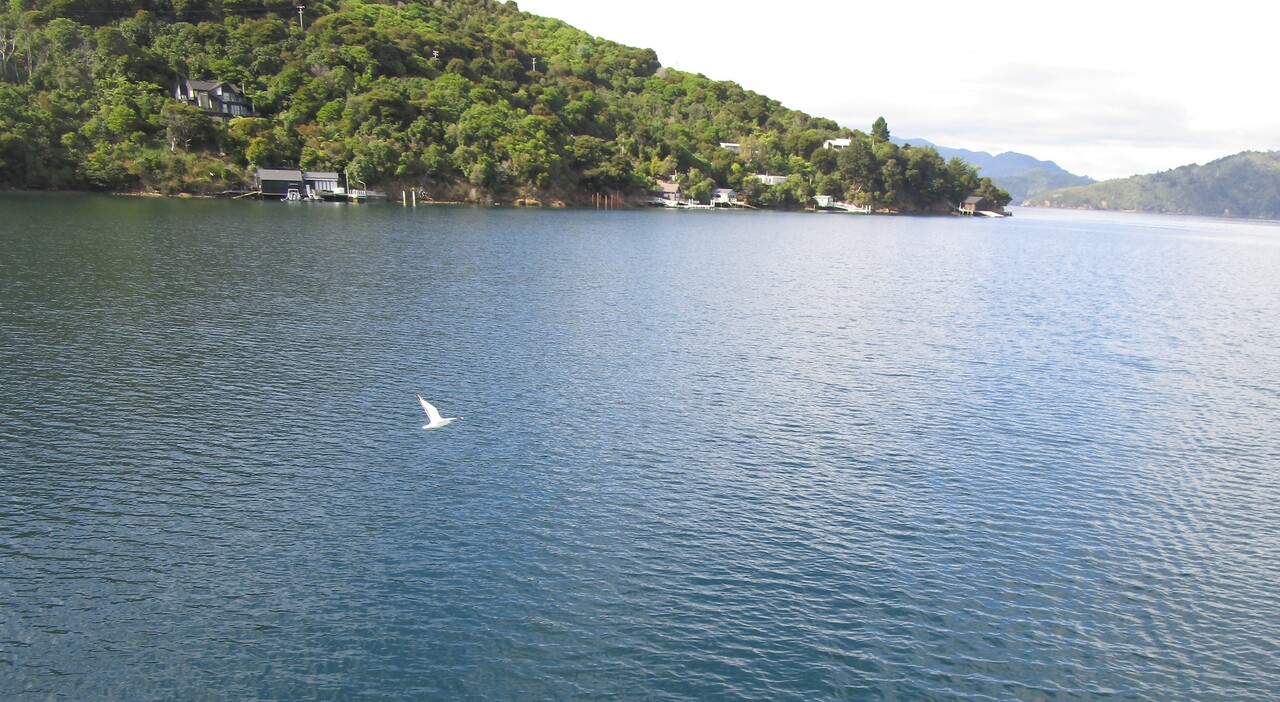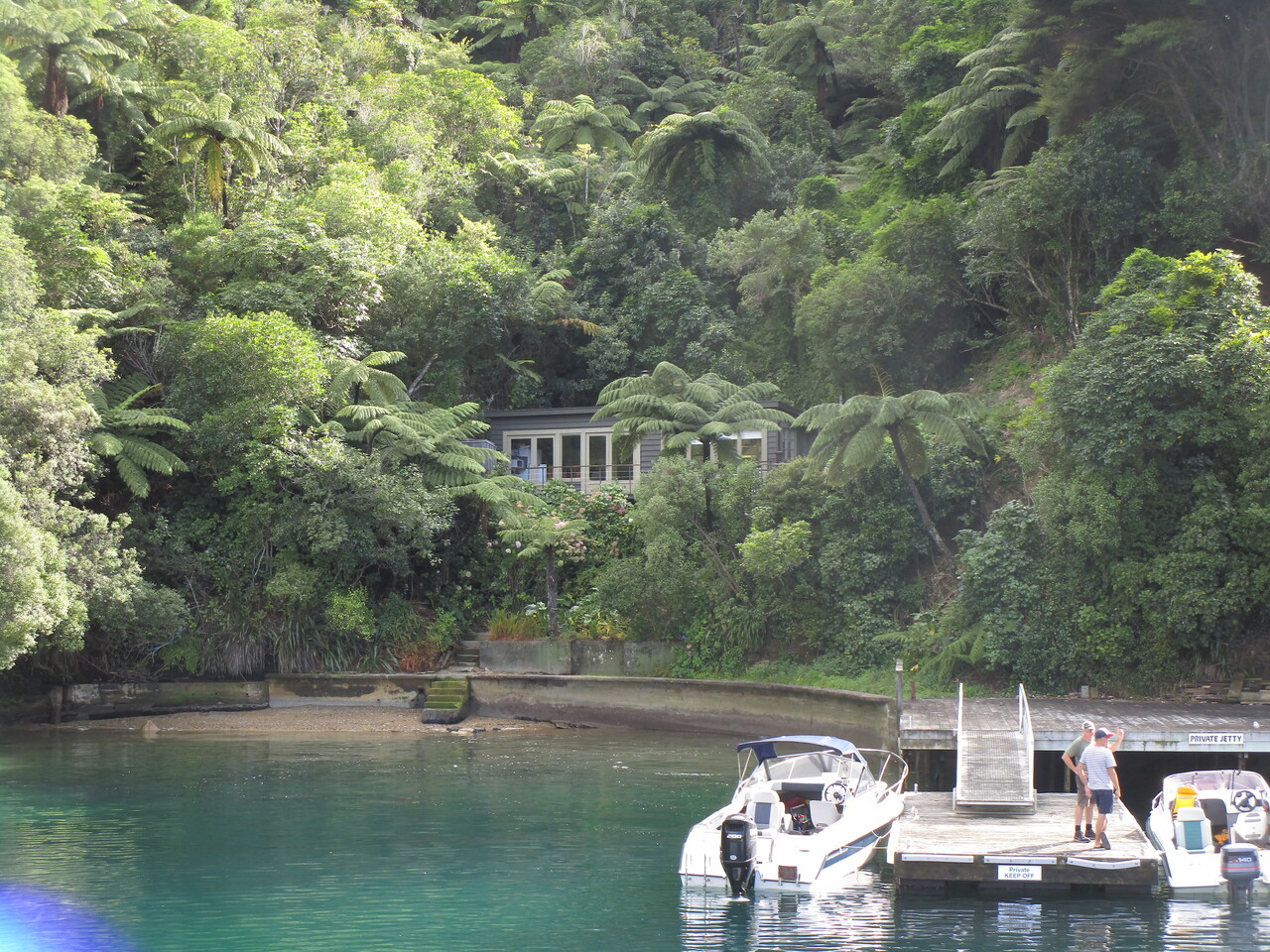 Here we are, enjoying the ride.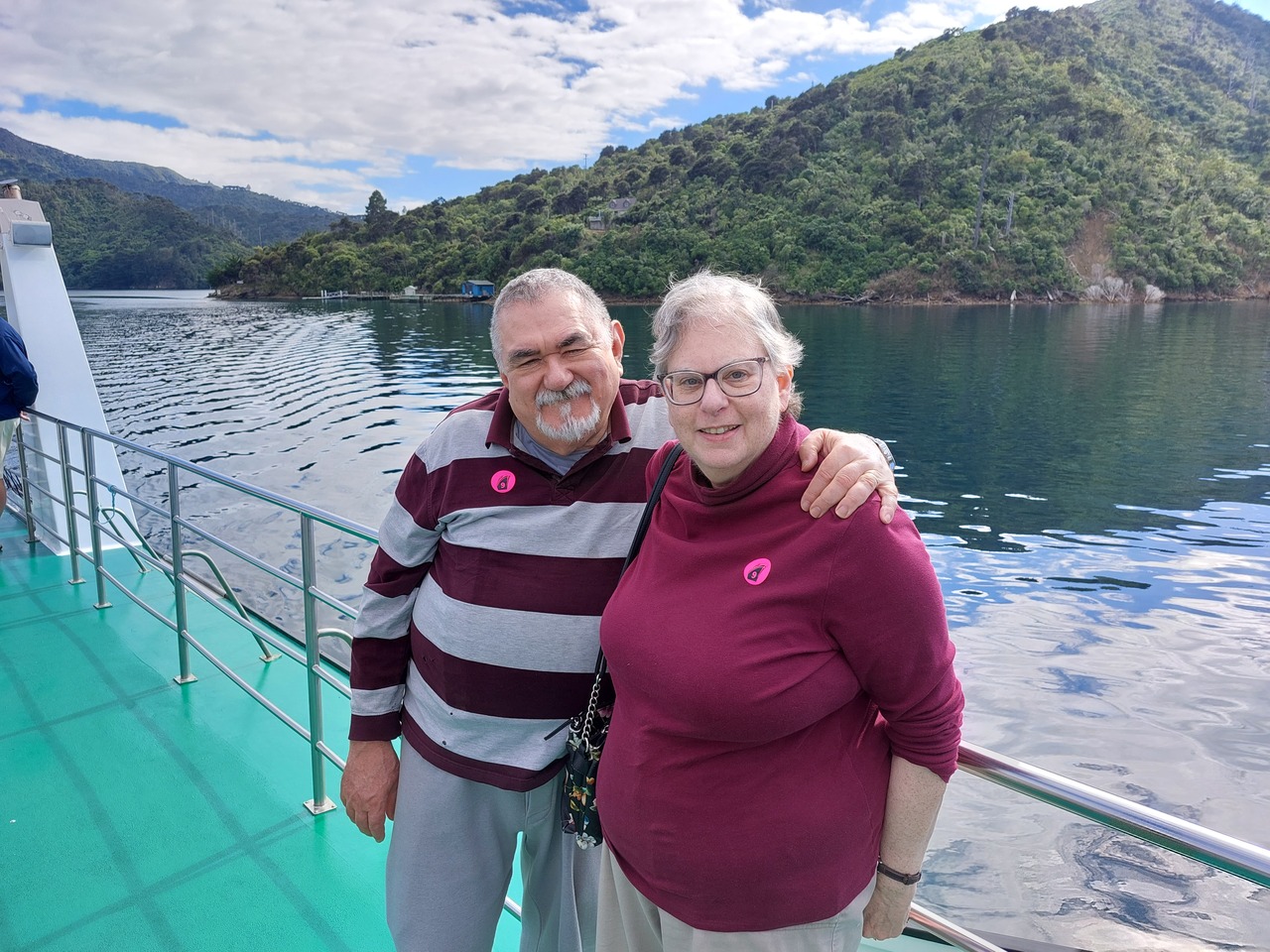 We returned to Picton and explored the town.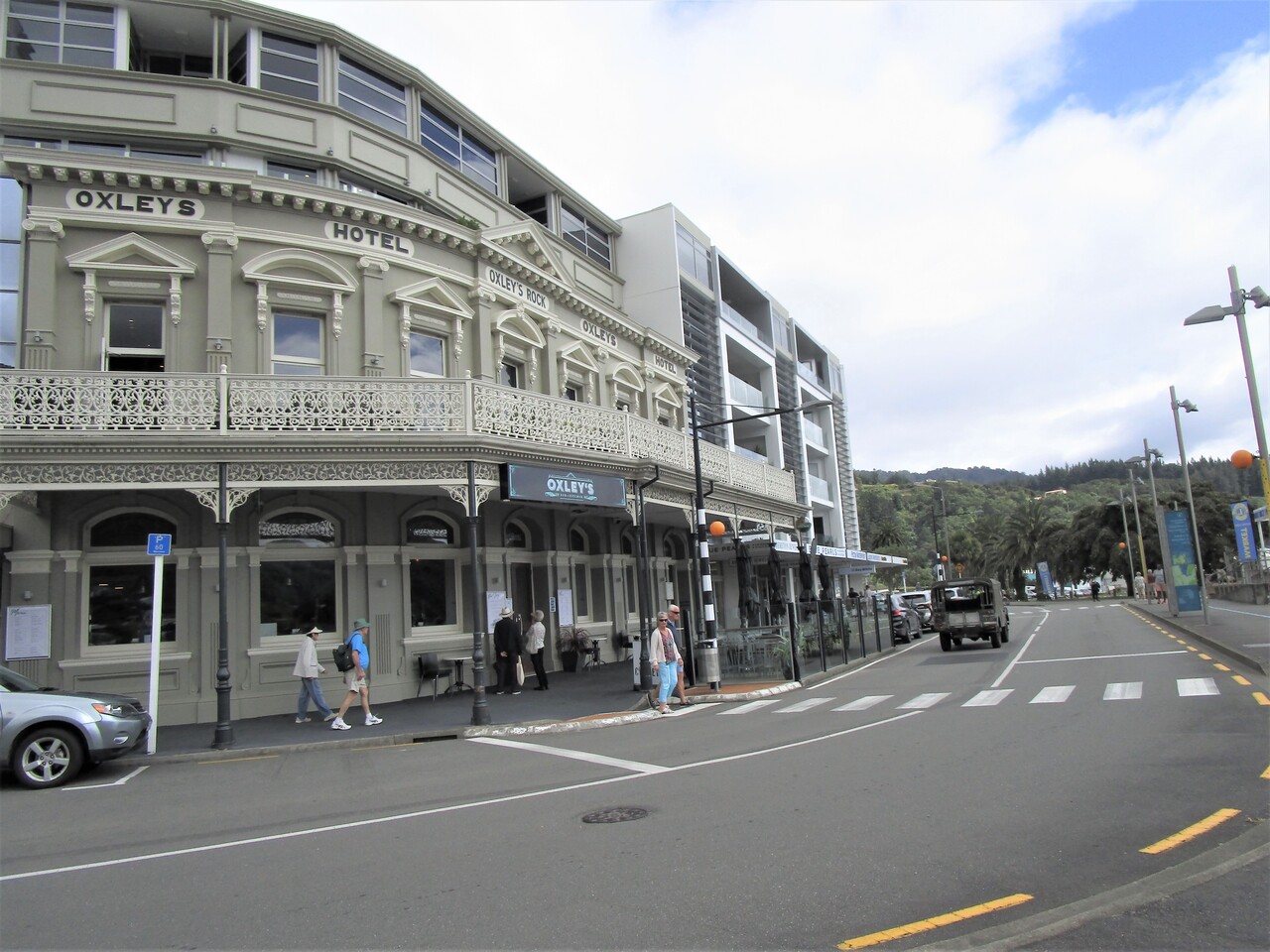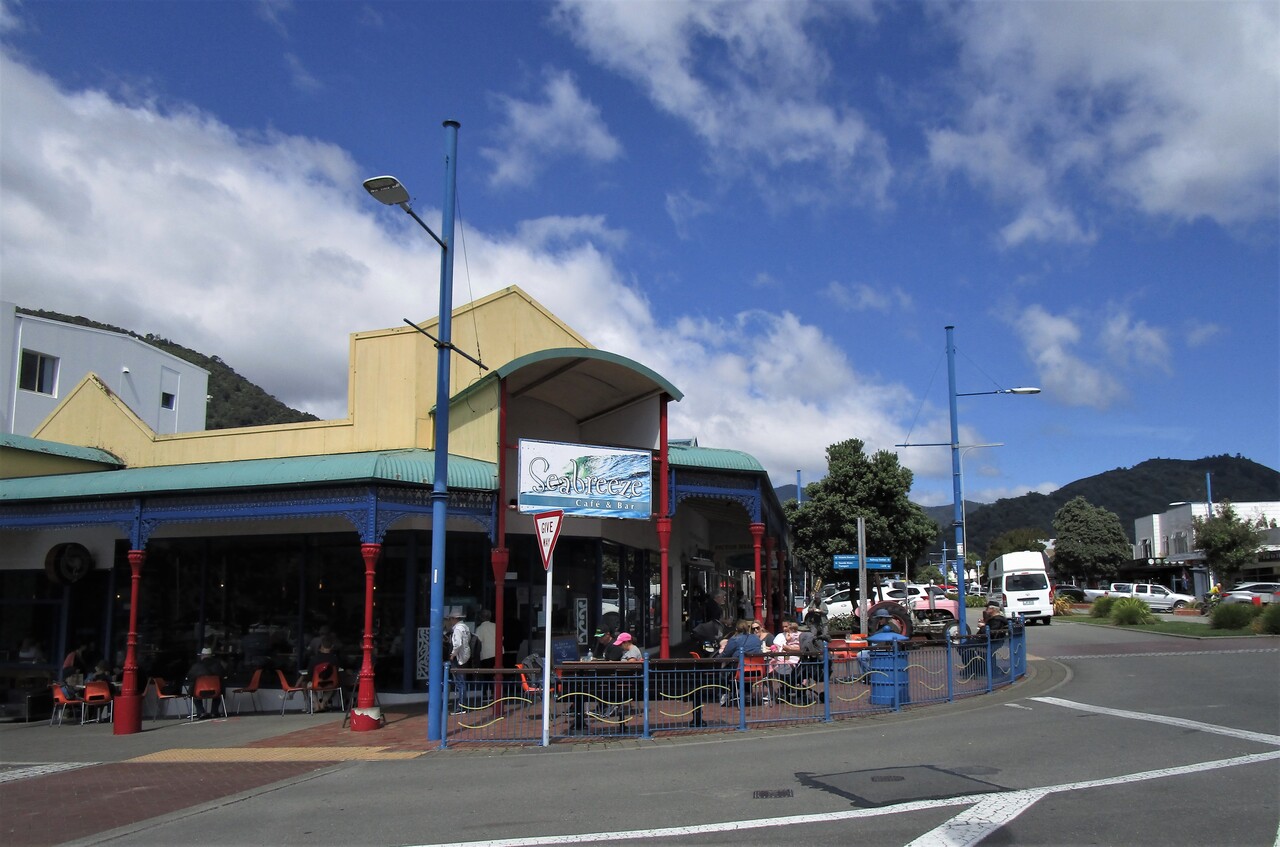 One restaurant had a collage of an elephant made of bottle caps!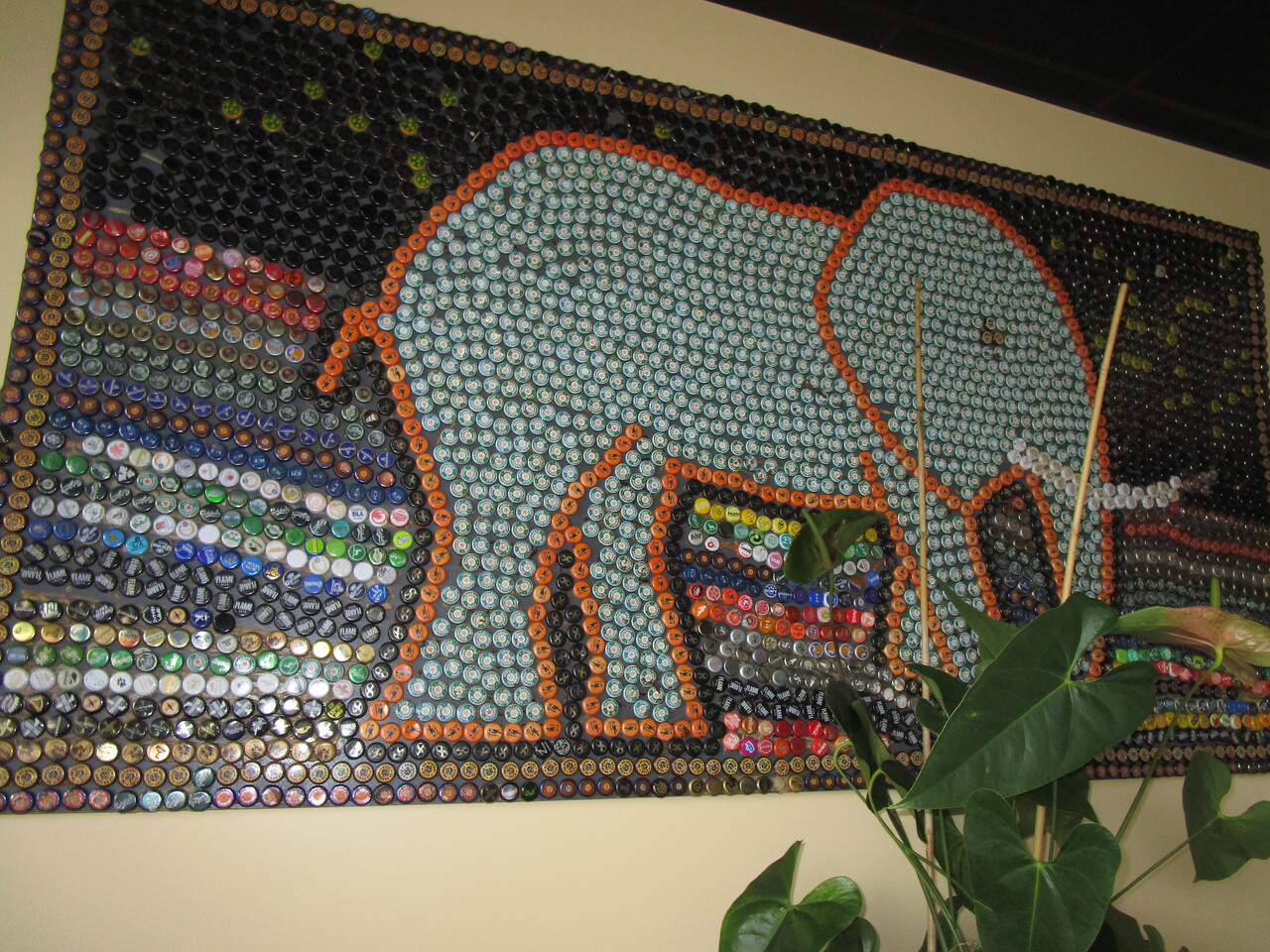 We celebrated our anniversary back on the ship at the Pinnacle Grill.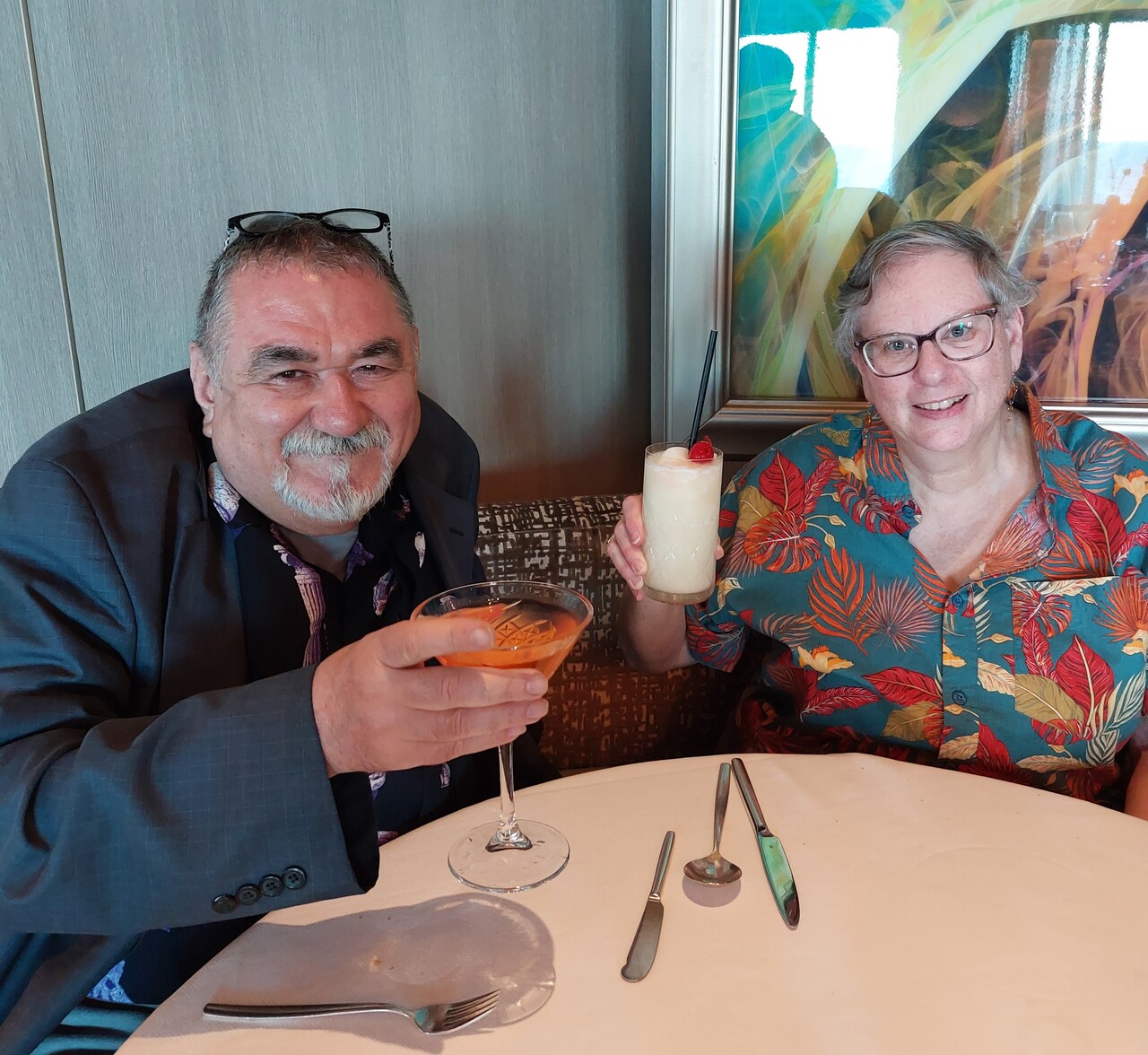 We enjoyed a pleasant day in Picton. Come back next month to see more of our New Zealand vacation!
~ STUFF TO AMUSE ~
For Jewish American Heritage Month (JAHM), here are more resources to promote learning, including cool facts about important Jewish people. The first few sites are geared mainly to older teens and adults. The later ones include fun activities to do with kids.

There are so many ideas here to keep you busy. Enjoy!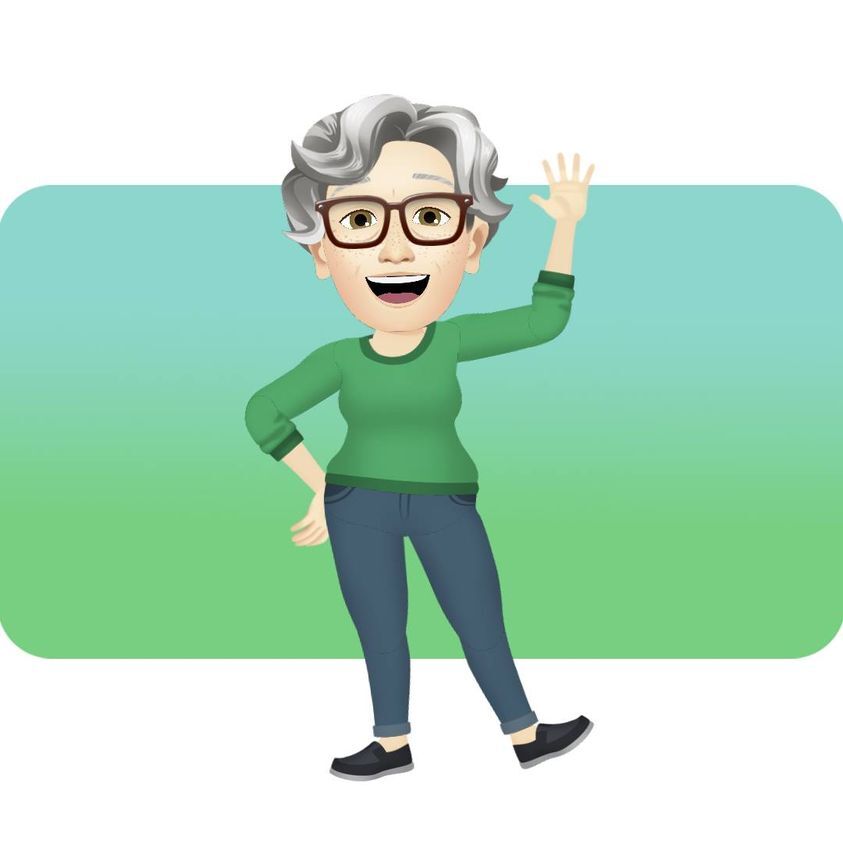 That'll do it for this month.
Until next time, remember to enthuse your muse!
~ Martha