November 1, 2023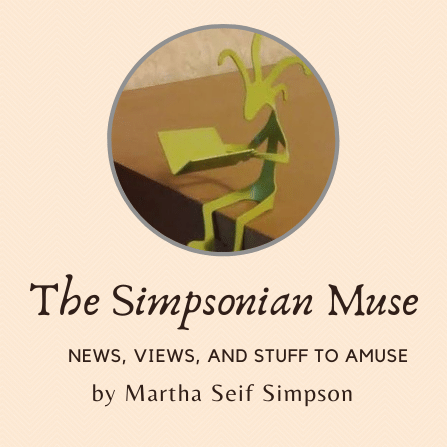 Happy November!
Welcome to issue #33 of The Simpsonian Muse. I am your scribe, Martha Seif Simpson, Author and Children's Librarian. As the header says, this monthly newsletter will feature:
News – Mine as well as other interesting tidbits

Views – A few photos from my world travels

Stuff to Amuse – A mish-mash of activities, crafts, recipes, videos or whatever I am excited about sharing.
If you missed the previous newsletters, you can click the button on the left sidebar on my website to catch up or click here: Newsletter

Thanks for joining me on this adventure. I hope you will find something to inform and entertain you.
~ NEWS ~
I will be selling and signing my books at the Congregation Beth El gift sale in Norwalk, CT on November 19th. Stop by if you are in the area. The event is from 11 AM - 4 PM.
But wait, there's more!
My friend, Rolande Duprey, is an Adult Services Librarian at the East Hartford Public Library in CT. She does a monthly Meet the Authors Zoom interview with authors (mostly of adult books) which is aired on their YouTube page. Rolande will be interviewing me on November 28 about my book, The Dreidel in the Window: A Toyshop Tale of Hanukkah, just in time for the holiday. It will appear on this playlist

BOOK SHARE
The war in Israel has resulted in a lot of misrepresentation and negative information about the country. Here is list of books that have positive representation of Israel, the Association of Jewish Libraries' Love Your Neighbor List
AJL member Heidi Rabinowitz compiled this list of kids' books that show Friendship Between Jews & Muslims
Joni Sussman at Kar-Ben Publishing made the following statement: "At this difficult time, Kar-Ben is offering a FREE Israel-themed virtual bookshelf. Share stories about Israel with your children at no cost." Username: Israel and Password: IsraelSolidarity2023!

Next, here are two podcasts from the Book of Life podcast.
First, here is a 2017 Book of Life podcast interview that Heidi did with Tammar Stein about her Sydney Taylor Honor book The Six-Day Hero, a middle grade novel about the Six-Day War. She also wrote Beni's War, a companion novel about the Yom Kippur War, which was a Sydney Taylor Notable. The show notes include recommendations for more kids' books on Israel, and past podcast episodes related to Israel. You can find the episode and the transcript at Book of Life Podcast with Tammar Stein

Second, is an important podcast taped on October 15, 2023 with conversation with Yael Levy, Chava Pinchuck, and Marjorie Gann called We Need Israel Books that I urge you to listen to.
Hopefully, you will find these resources to be helpful.
ALSO, if you want to make a donation to support Israel, click here here to find several organizations that are working to provide humanitarian aid, support the physical and emotional rehabilitation of Israeli citizens, help with the reconstruction of devastated areas, and protect the State of Israel.

CALENDAR TRIVIA
Did you know that November is Peanut Butter Lovers Month?
According to the Every Day's a Holiday Calendar, other noteworthy foodie dates include:
November 2 – Deviled Egg Day

November 3 – Sandwich Day

November 6 – Nachos Day

November 7 – Bittersweet Chocolate with Almonds Day

November 8 – Cook Something Bold and Pungent Day

November 10 – Vanilla Cupcake Day

November 14 – Pickle Day

November 16 – Fast Food Day

November 17 – Homemade Bread Day

November 24 – Sardines Day

November 25 – Parfait Day

November 26 – Cake Day

November 28 – French Toast Day

November 29 – Chocolate Day
Celebrate Appropriately!
~ VIEWS ~
Here is my eighth installment of photos from our Holland America cruise to New Zealand and Australia. We spent three days in Sydney, Australia. I took so many photos that I'll save some for next month.
This photo was taken the evening we arrived. You'll probably recognize the Sydney Opera House.
The next day, we took a ferry to the Taronga Zoo Sydney.
I mentioned in the photos of Melbourne that the skyscraper architects seem to be trying to outdo each other with unusual designs and windows. That was true in Sydney, too. Here's a wide view of the buildings near the harbor, taken from the ferry boat.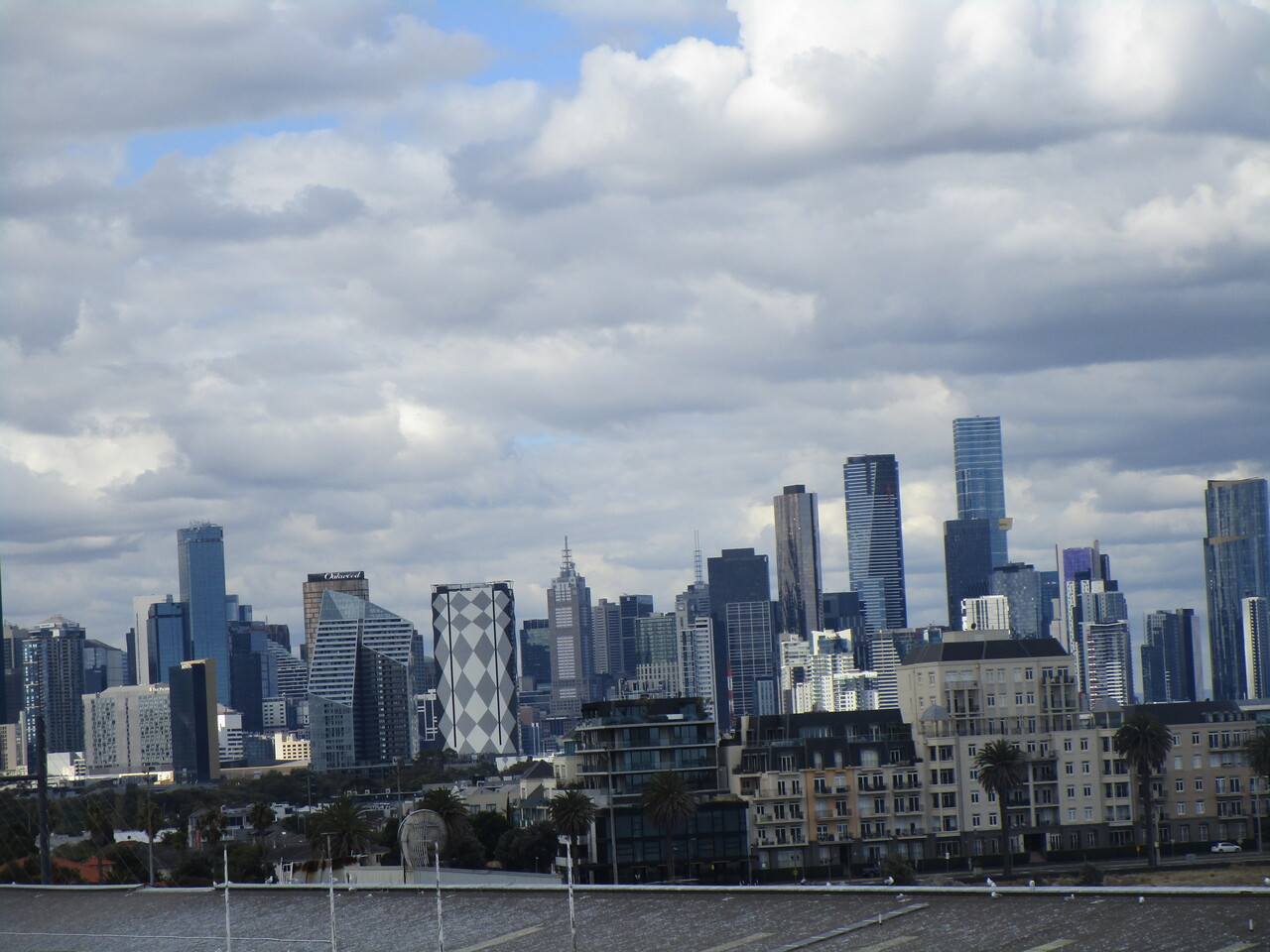 These are closer views of the unique buildings.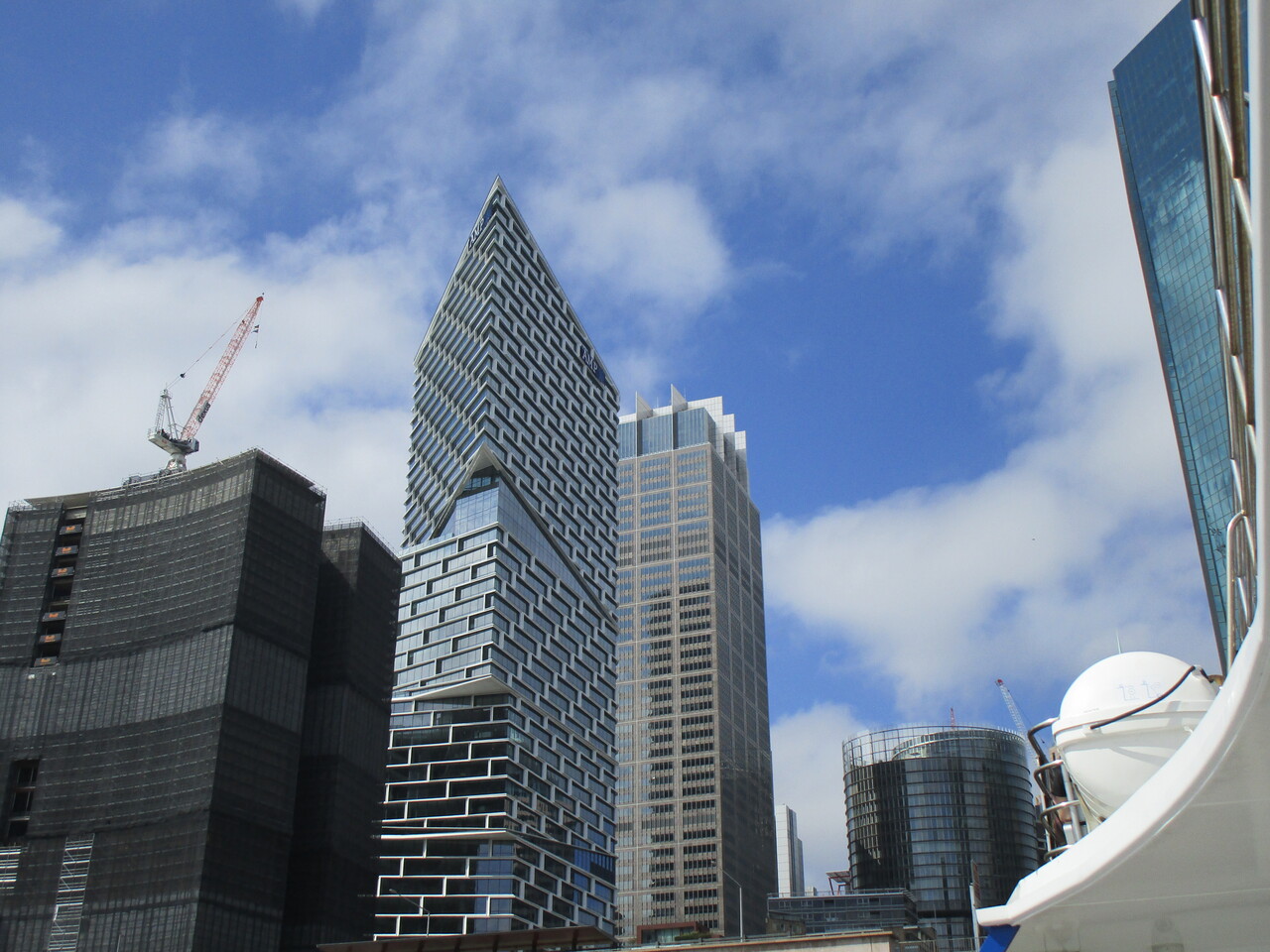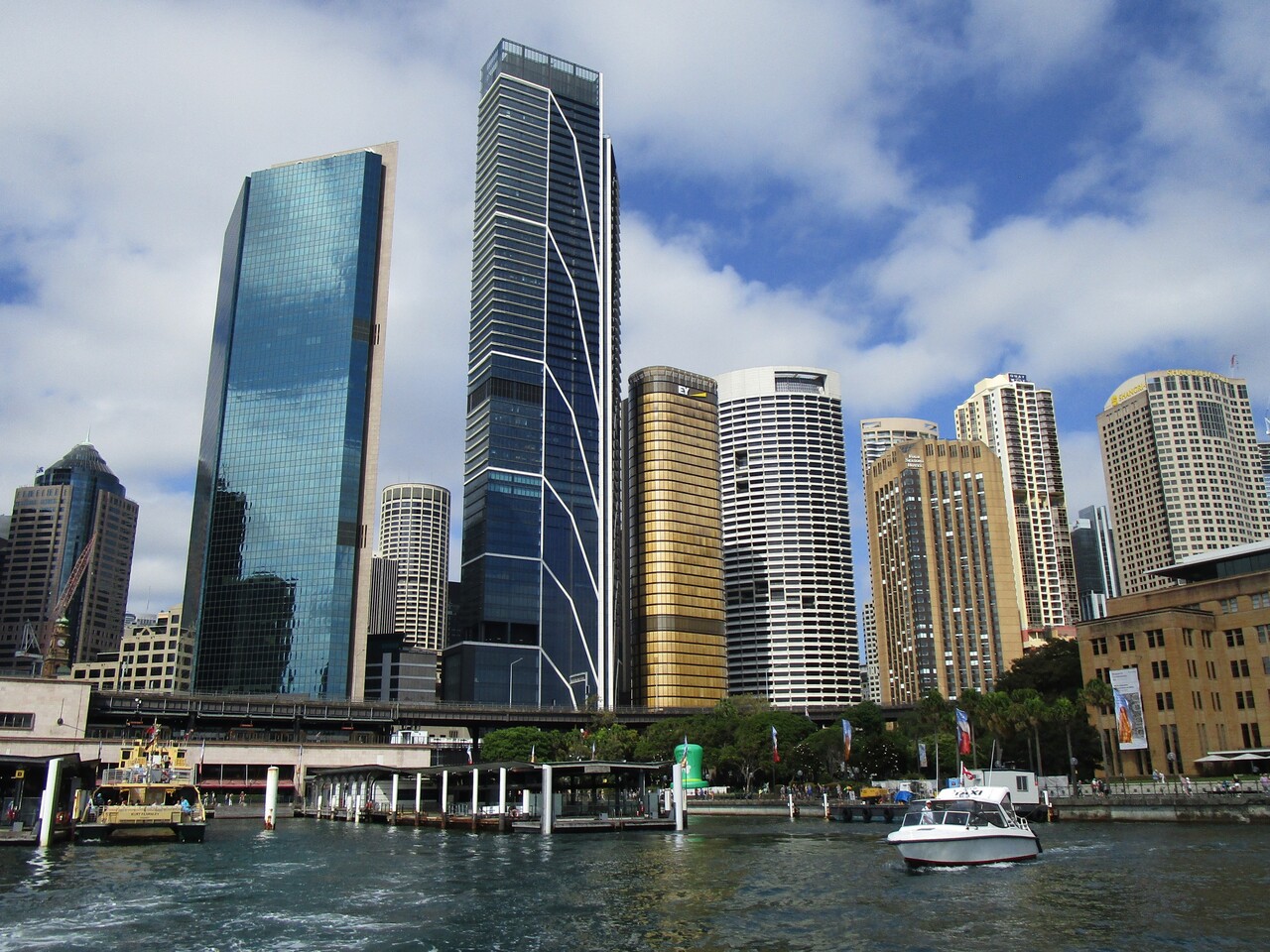 The Queen Mary happened to be docked at the Sydney harbor that day.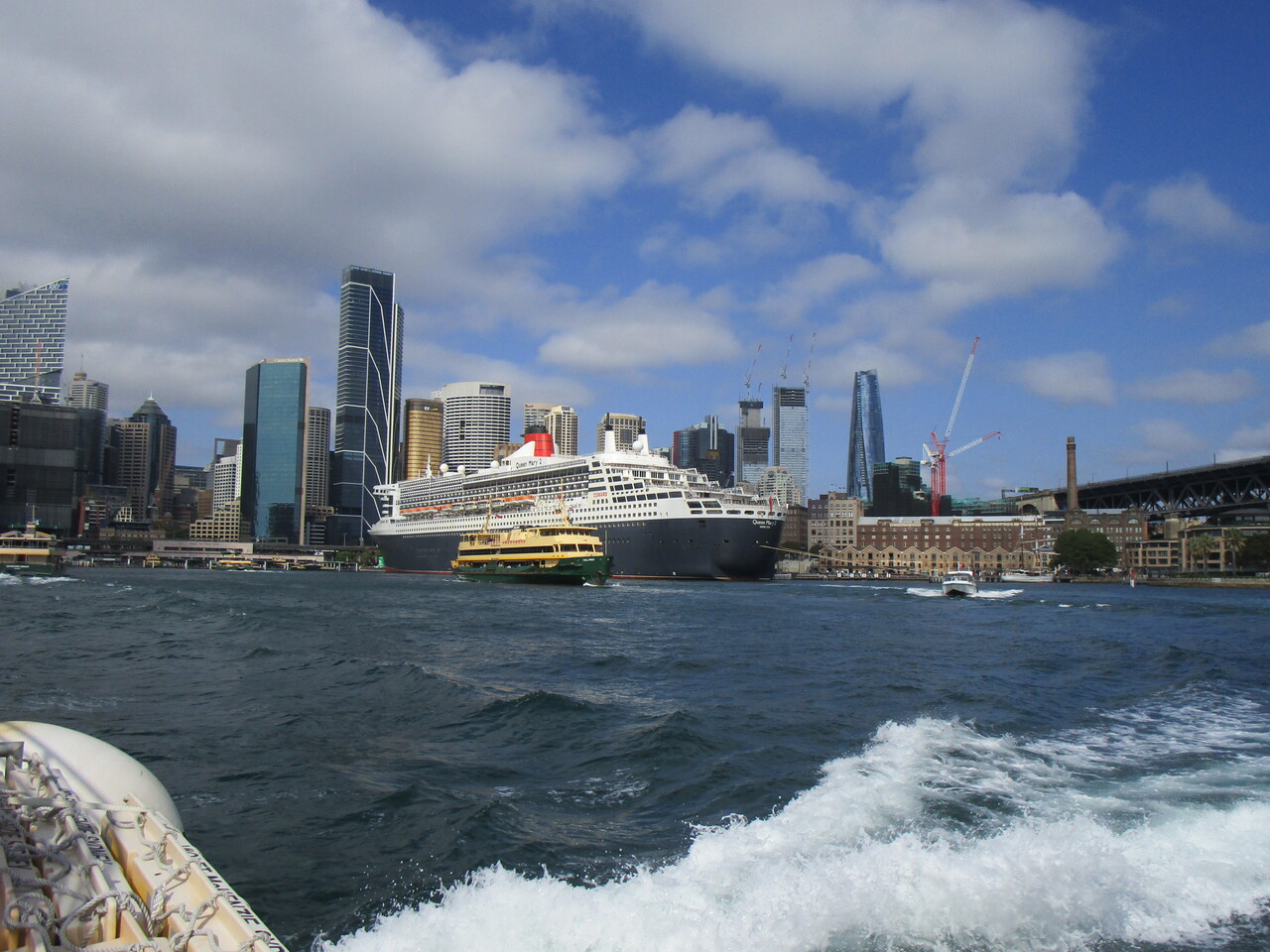 We passed under this bridge. You can see the Amusement Park on the other side.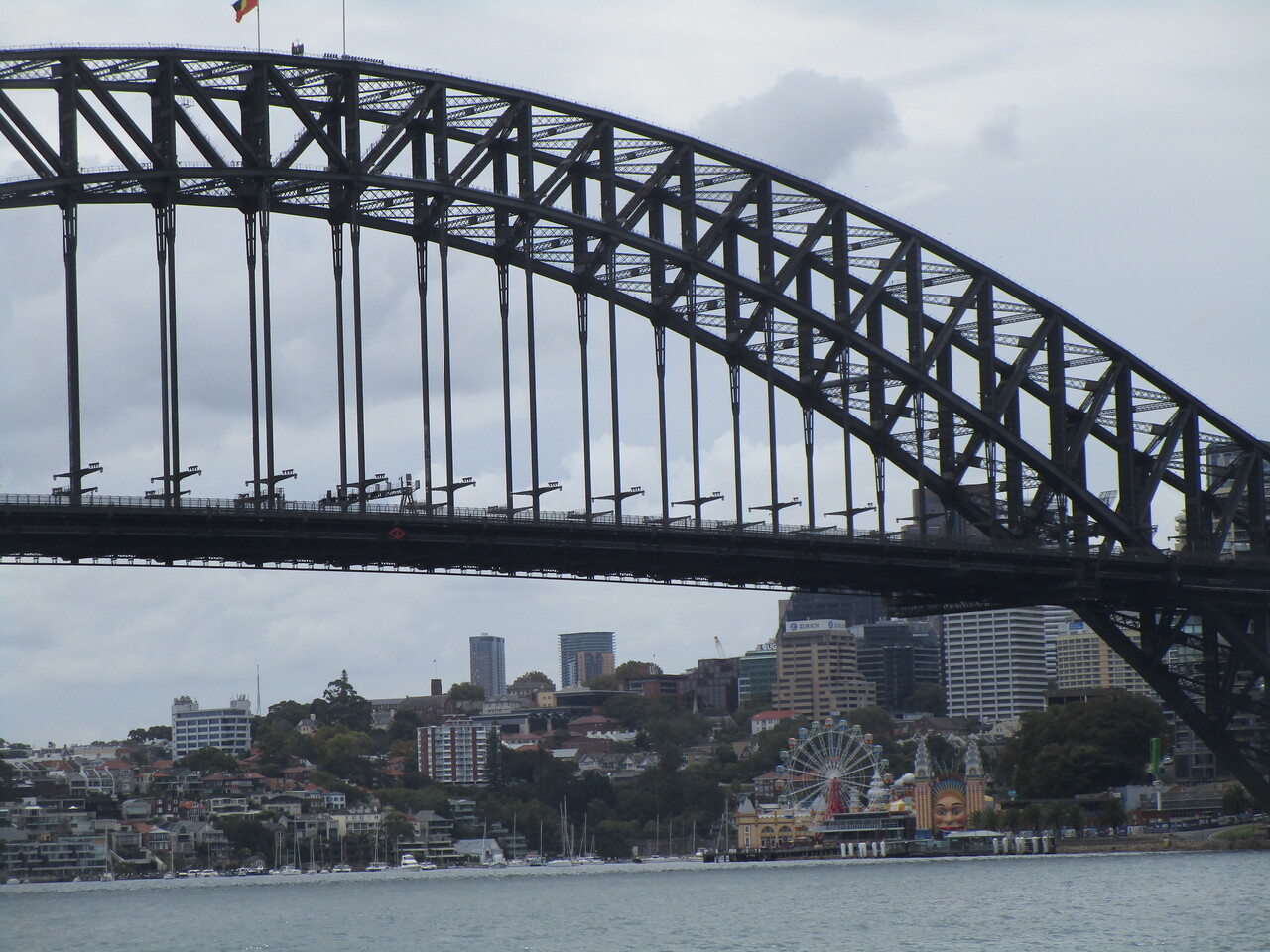 The view as we approached the Taronga Zoo.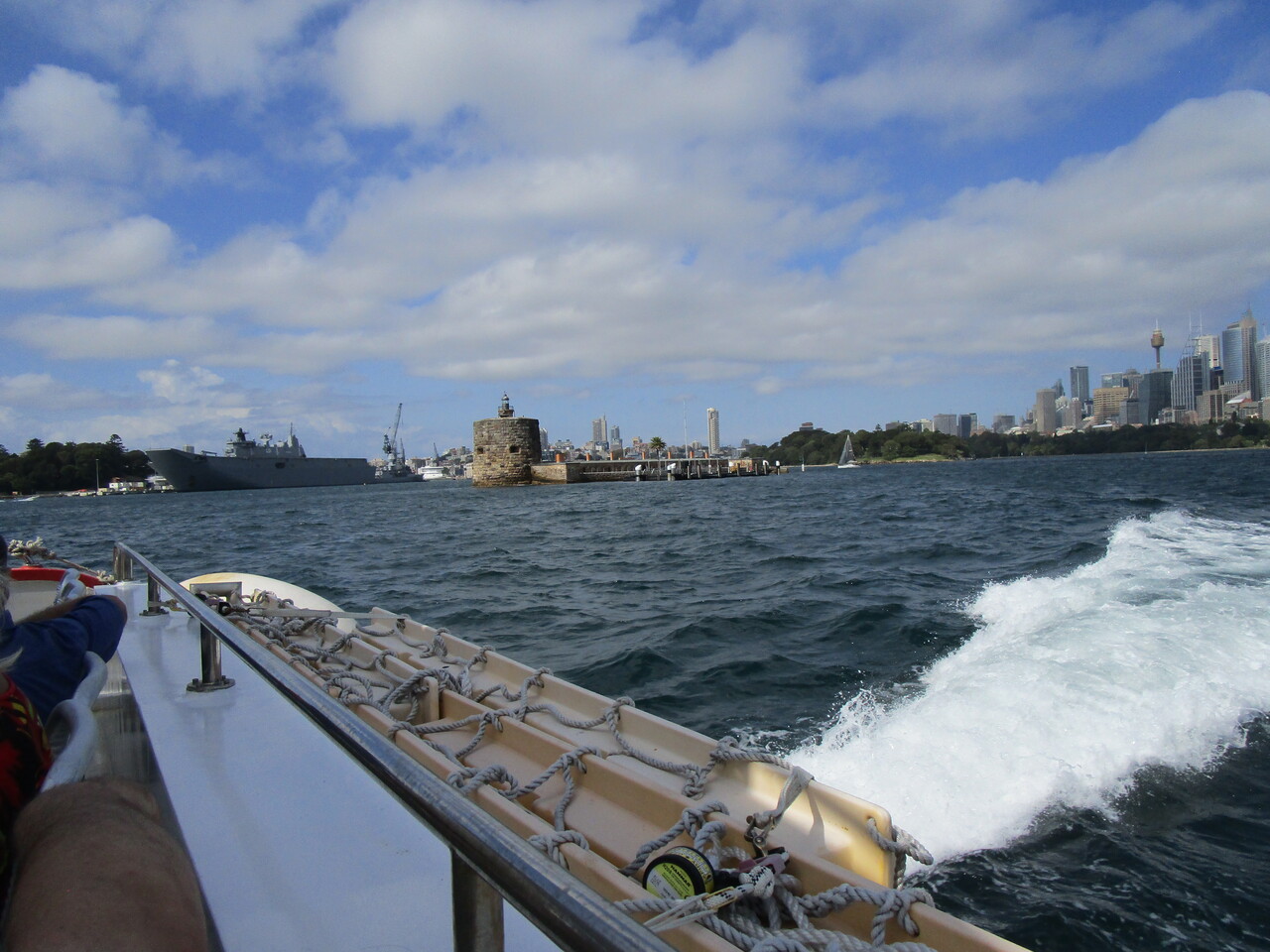 Taronga Zoo Sydney is located on the side of a mountain at Bradleys Head Road, Mosman. Visitors can either enter the zoo from the lower level and walk up, or take a bus to the upper entrance and walk down. Considering my bad knees, we took the bus. This is the upper entrance.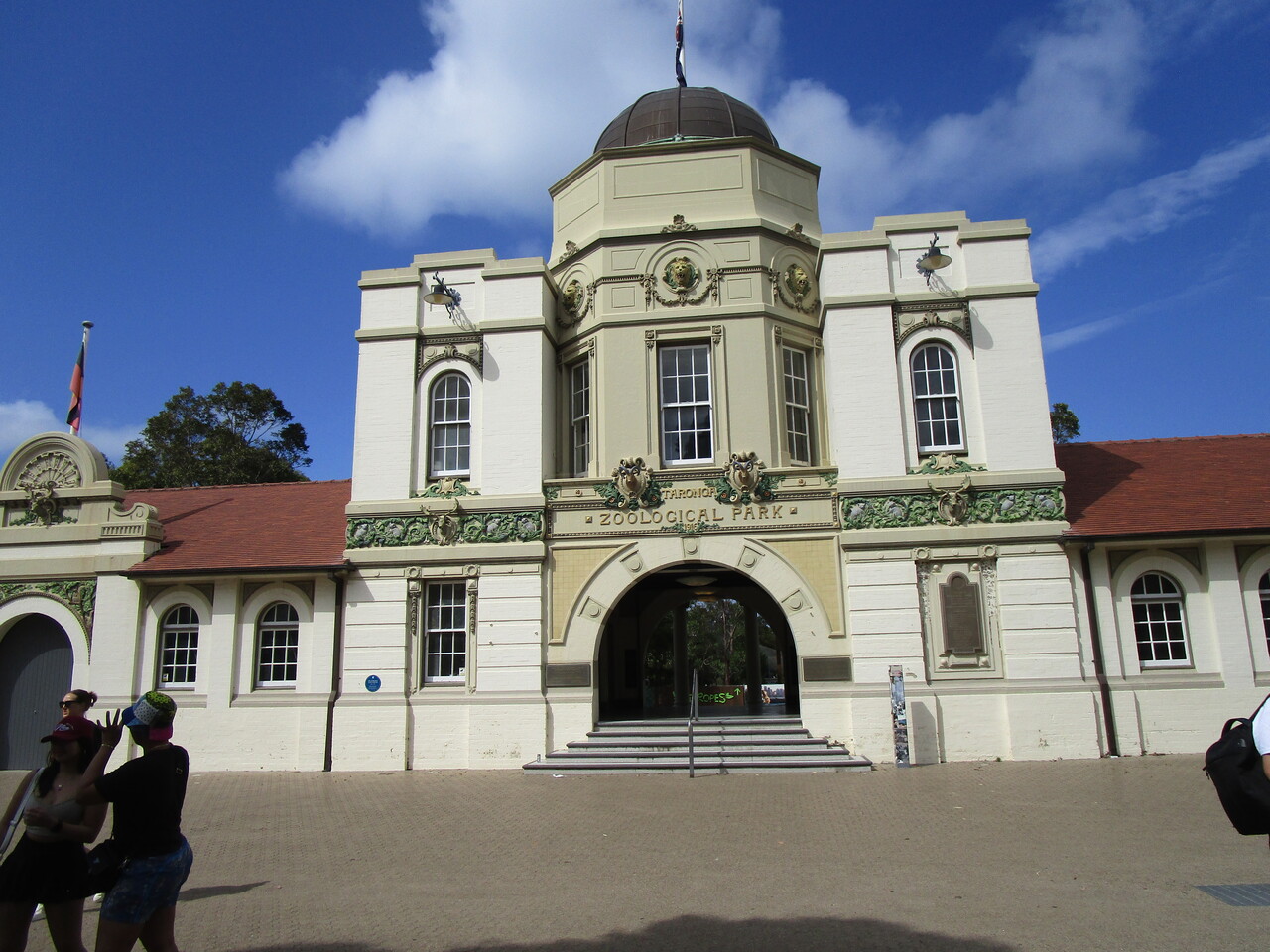 March was Gay Pride month in Australia. This sign was inside the zoo entrance.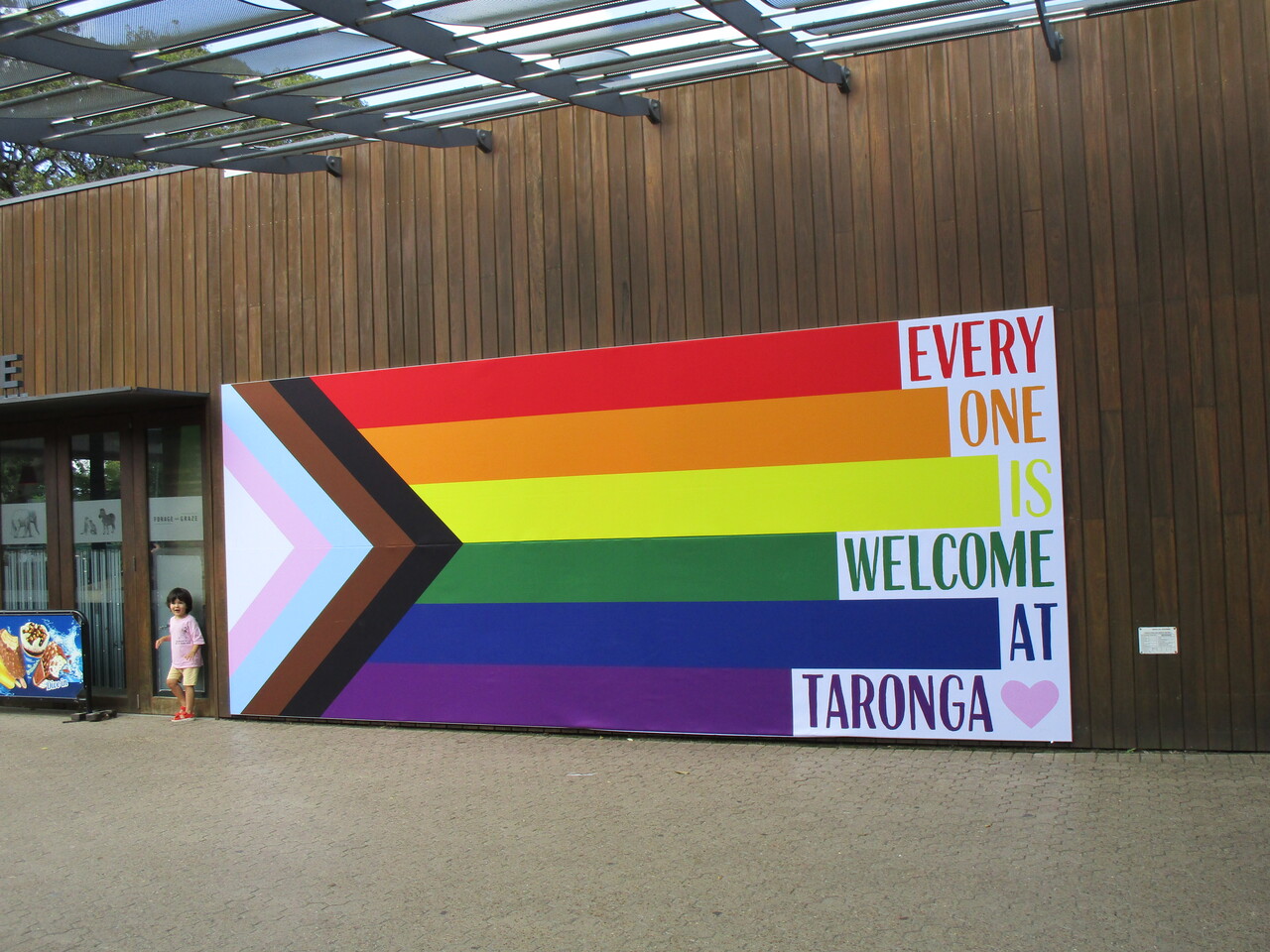 Here's a giant gorilla statue that kids could climb on.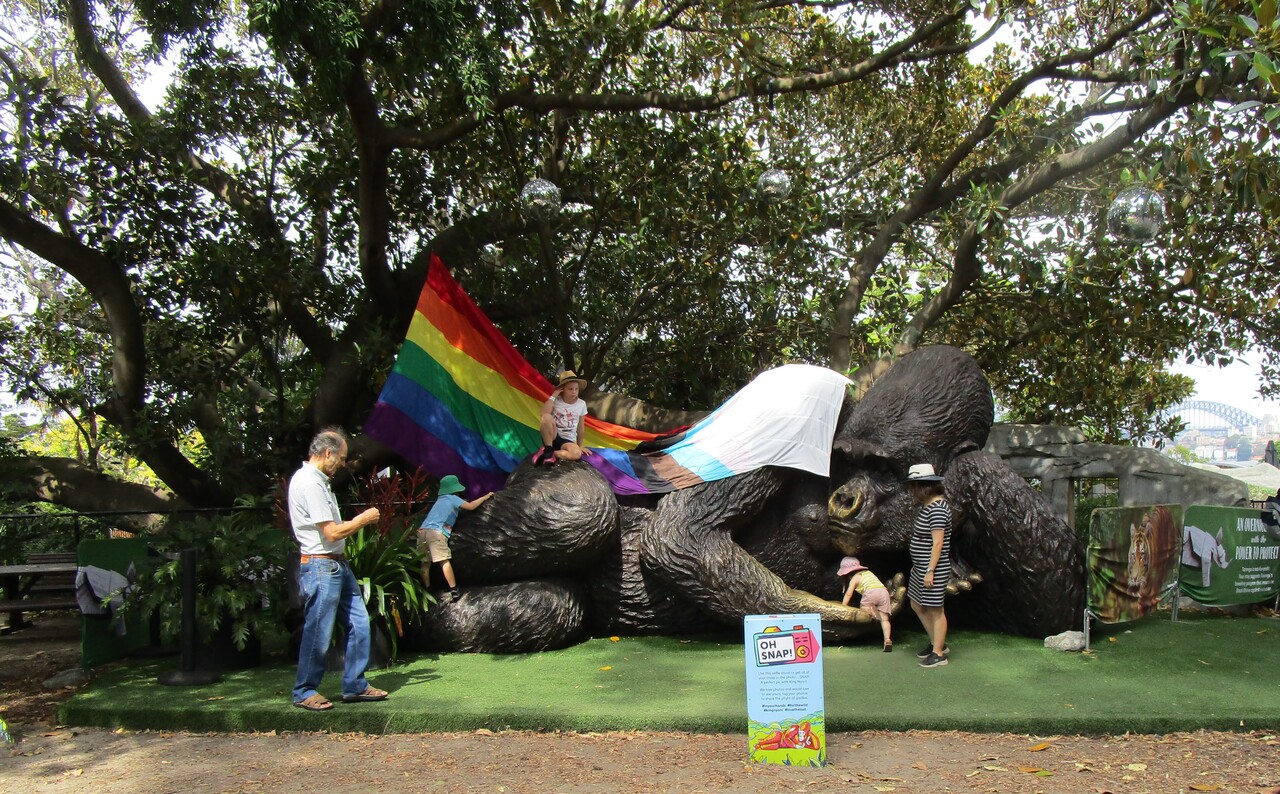 Of course, there were LOTS of animals. The first areas we came to had several exhibits of reptiles and amphibians. I liked the red-eyed tree frog.
Since we were heading downhill, we saw the giraffes from above. Notice the city in the background.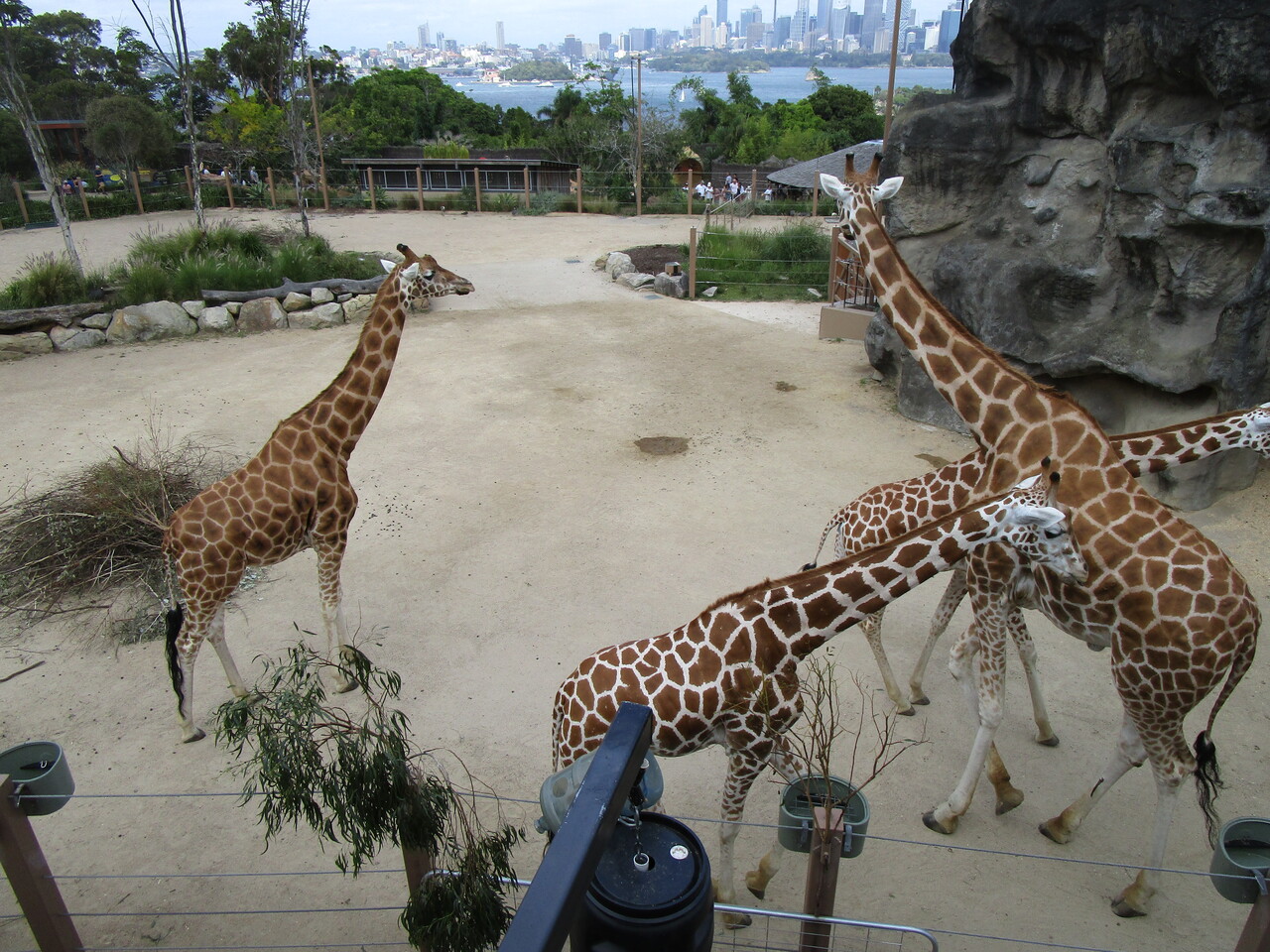 In case you didn't get enough kangaroo pictures from September's newsletter of Tasmania, here's a red kangaroo.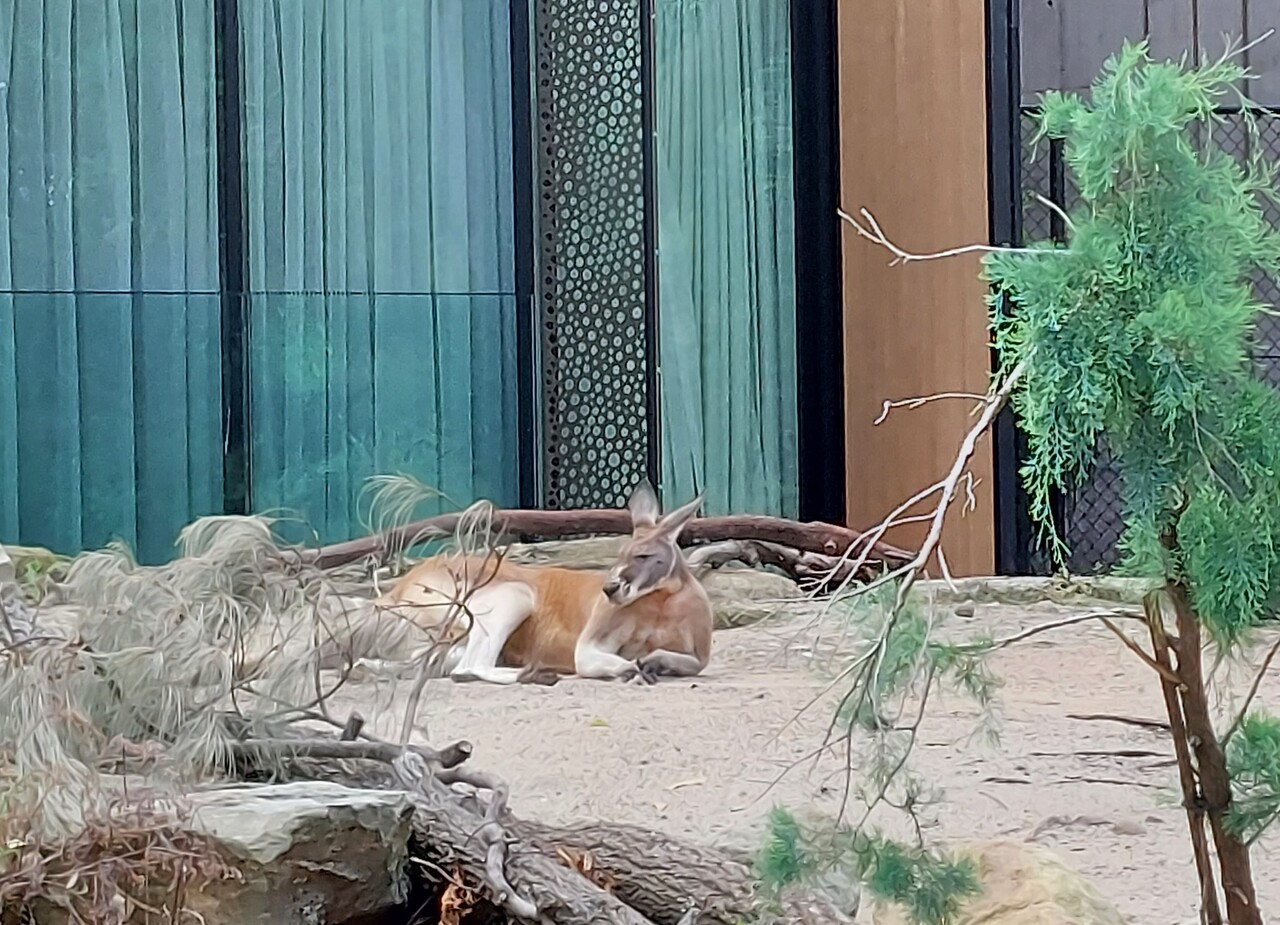 The whistling plumed ducks shared a habitat with the capybaras.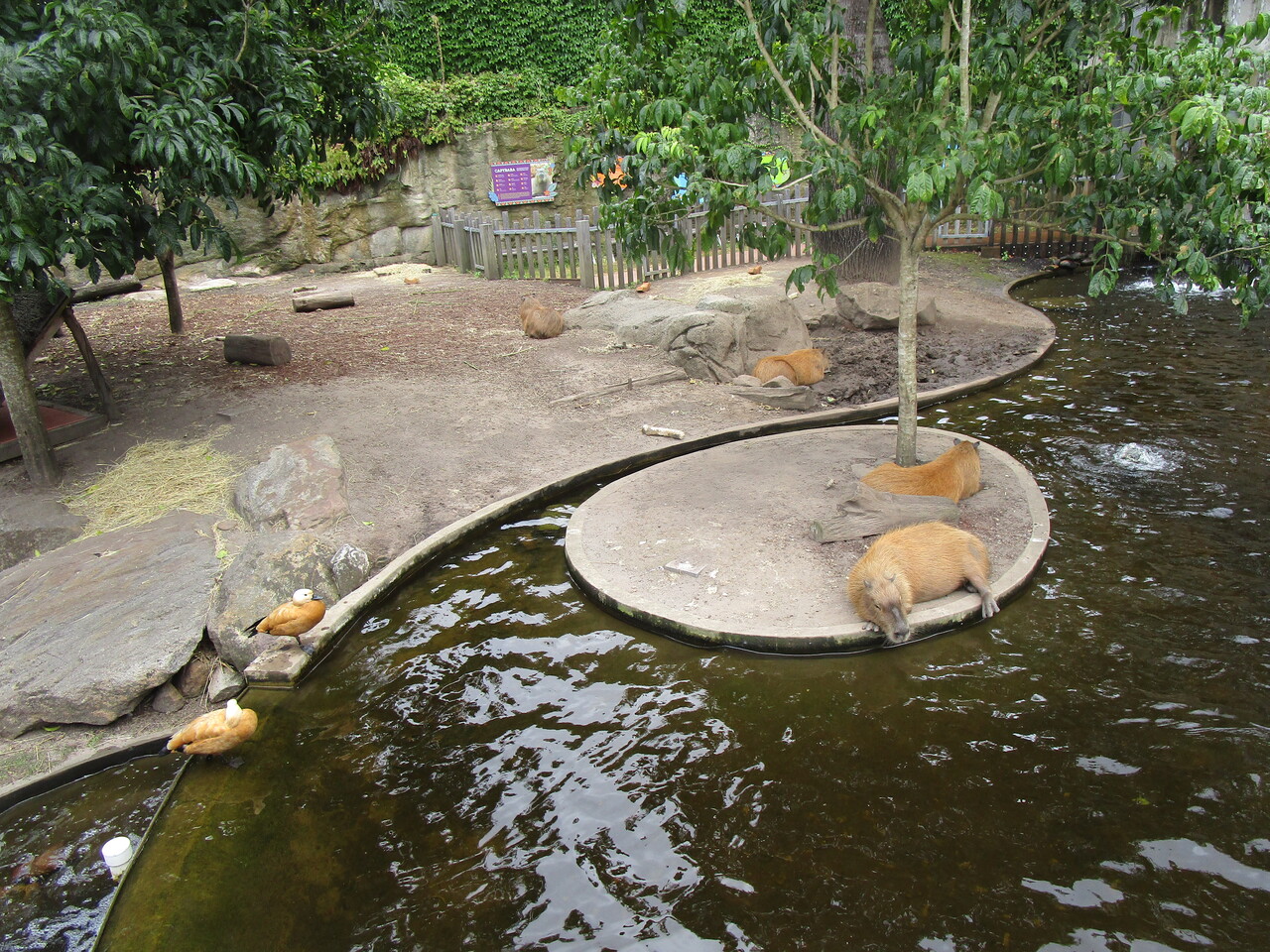 Of course, we got to see a koala, although he wasn't looking at us in this photo.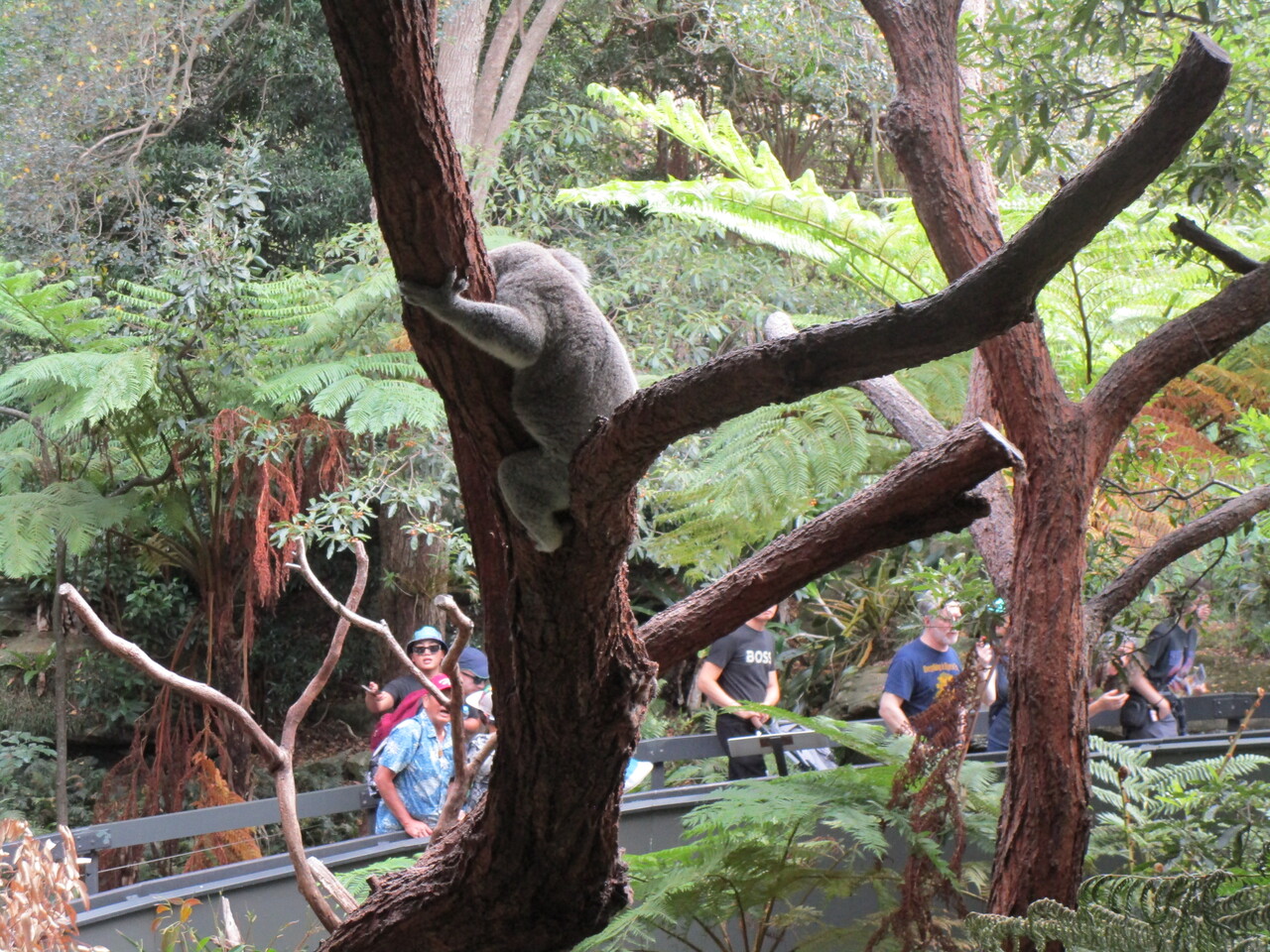 The path through the zoo wound down the mountain. Here's a view of the lower entrance from above. Again, you can see the Sydney Harbor in the background.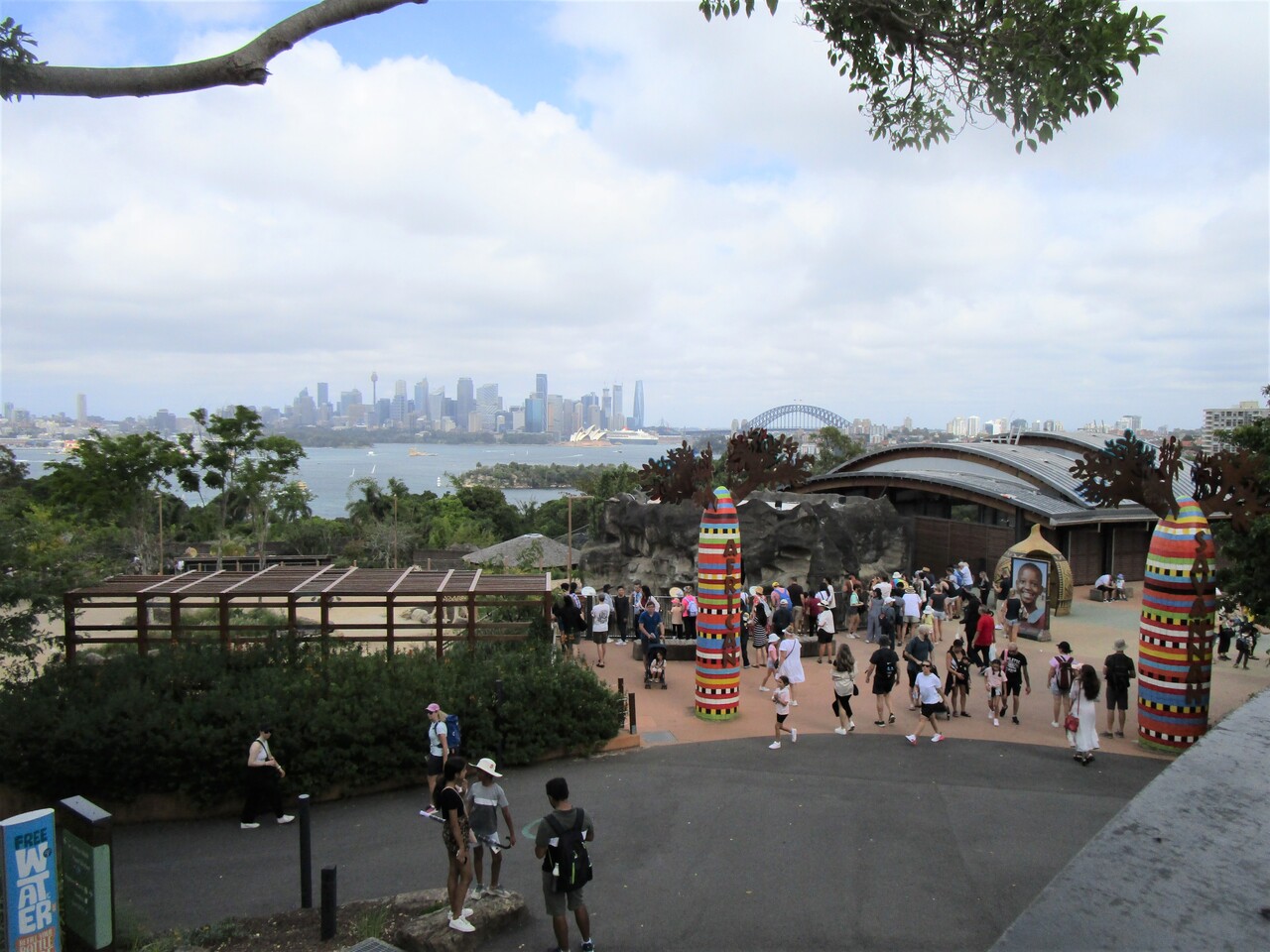 Another zoo visitor kindly took a photo of John and me.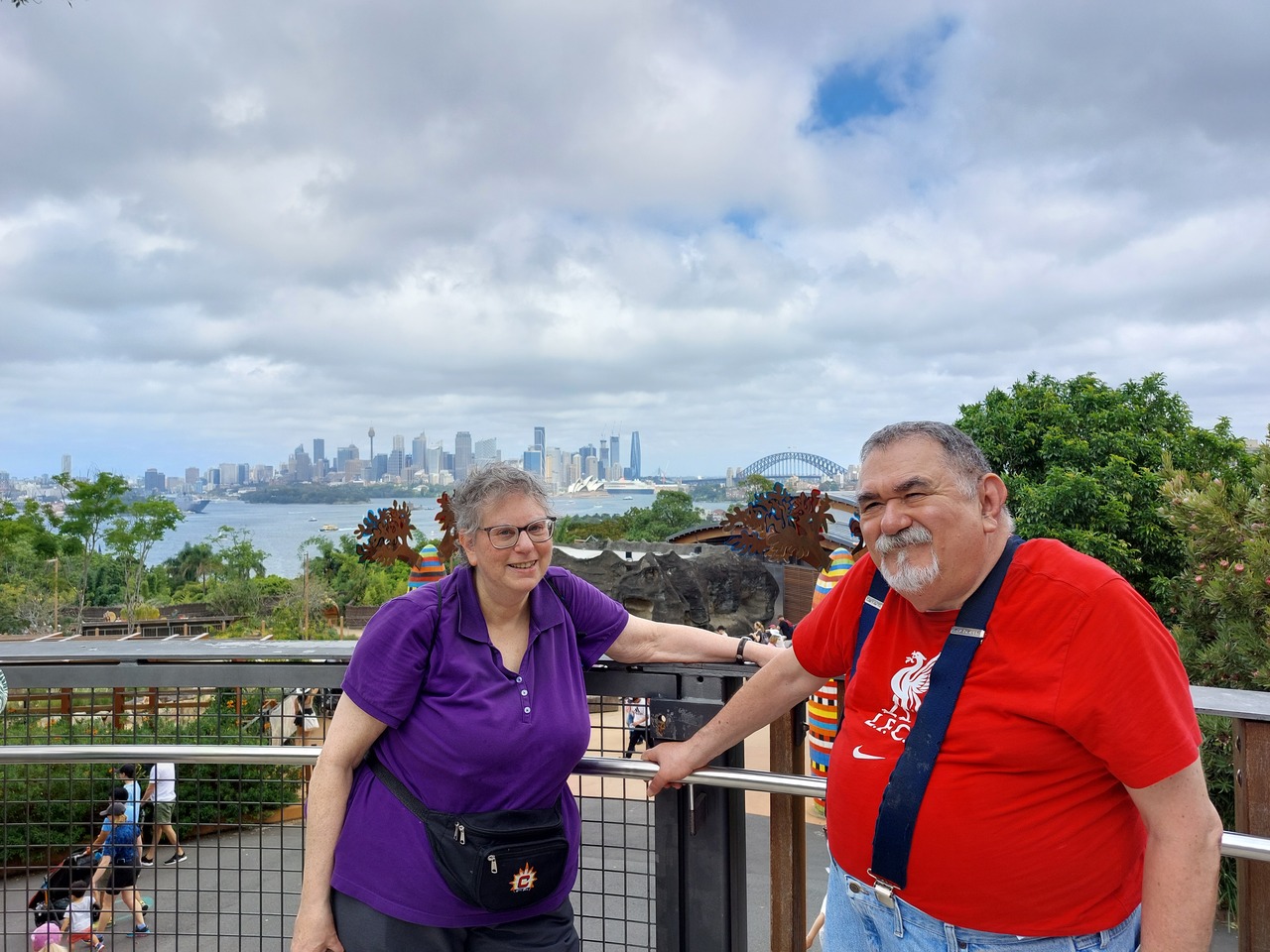 For more information about the zoo and many more animal pictures, here is their website. Taronga Zoo Sydney website

Tune in next month for an inside tour of the Sydney Opera House and a walk through the Botanical Garden!
~ STUFF TO AMUSE ~
In honor of Peanut Butter Lover's Month, here's a YouTube video of the Peanut Butter and Jelly Song by Super Simple Songs that's a storytime favorite with kids. Lyrics appear on the video.
Have you ever eaten a Fluffernutter? They're a thing in southern New England, but I don't know about elsewhere. Here's the original Fluffernutter commercial from the 1960s that I remember seeing on TV. It's in black & white because I'm that old.
And if you're still hungry, Lisa Kaminski at Taste of Home has compiled 54 Delicious Ways to Use Up a Jar of Peanut Butter. (Apologies to people who are allergic to peanuts.)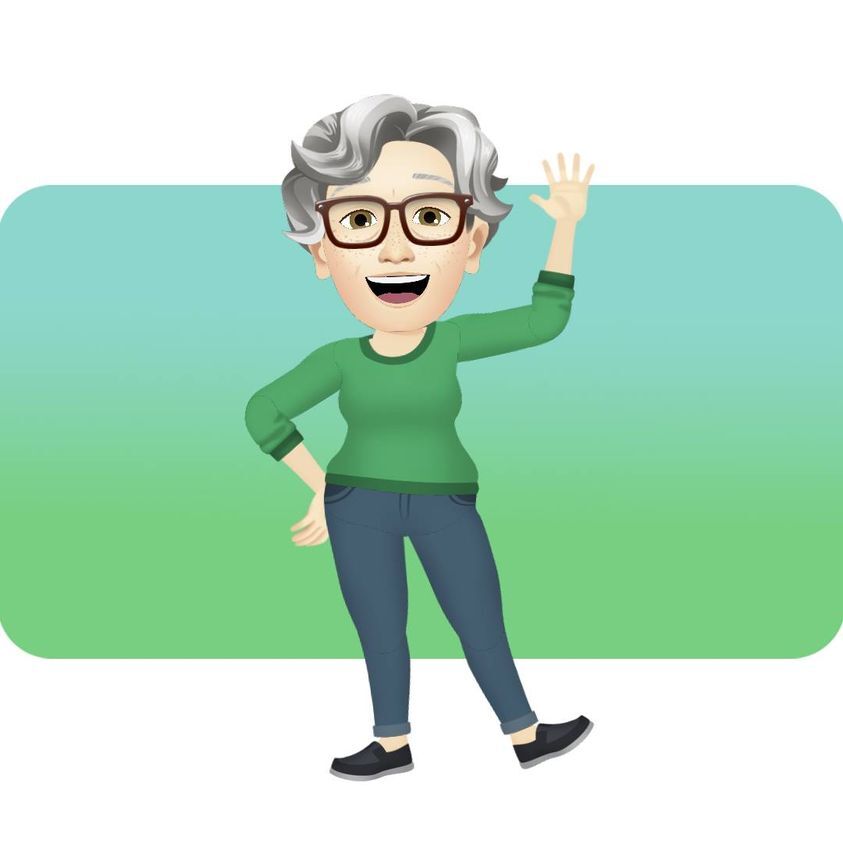 That'll do it for this month.
Until next time, remember to enthuse your muse!
~ Martha